Top 10 Goal Scores of UEFA European Championship in History
Top 10 Highest Goal Scores in UEFA European Championship of All-time
UEFA European Championship, the second grandest football tournament behind FIFA World Cup, which was supposed to hold in 2020, but was pushed back to June 11 to July 11, 2021 due to COVID-19. The tournament will still retain the name "UEFA Euro 2020".
Euro 2020 is expected to bring fascinating matches, inedible moments and new records. Of course, the rank of greatest goal scores will be given an upgrade. Now, let's have a review of top 10 goal scores of UEFA European Championship in history.
Table of Contents
Part 1: Top 10 Goal Scores of UEFA European Championship
10. Nuno Gomes – 6 Goals in 14 Matches
The senior international career of Nuno Gomes (full name: Nuno Miguel Soares Pereira Ribeiro) began from 1996 and ended in 2011. During this period, he represented Portugal in 2002/2006 World Cups and 2000/2004/2008 Euros. He earned the international reputation at his first European Championship scoring 4 goals to lead Portugal enter semi-finals. At the following edition, he scored the crucial goal against Spanish as a substitute and also granted another one goal against Germany at Euro 2008 becoming the fourth player to score at straight three European Championships.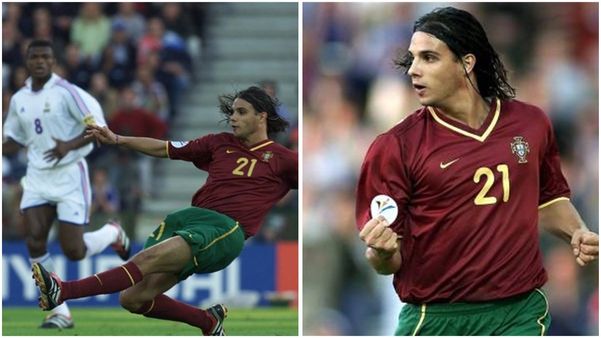 9. Zlatan Ibrahimović – 6 Goals in 13 Matches
Zlatan Ibrahimović, recognized as one of best strikers in the word, now plays for French club Paris Saint-Germain and Sweden nation team as captain. He made his first appearance at European Championship in 2004 and scored two goals. Despite of two goals by Ibrahimović for each edition of following Euro 2008 and 2012, Sweden's UEFA European Championship journey always ended in group stage. At Euro 2016, Sweden was drawn in Group E with Republic of Ireland, Belgium and Italy. Let's expect that Ibrahimović can lead the nation team to knockout phase and advanced stages.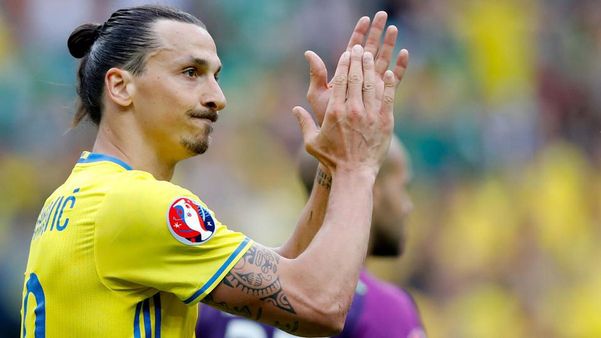 8. Thierry Henry – 6 Goals in 11 Matches
Thierry Henry is a legend French footballer who made goalscore record in his country and retired on December 16, 2014. After winning 1998 World Cup, Henry represented France to score 3 goals leading France to receive another major international medal. But the success was not continued at the next edition. France lost the quarter-final against Greece. Henry played all matches and scored 2 goals. France showed a worse performance eliminating in group stage at Euro 2008. Henry granted only one goal of the nation team in the competition against Netherlands.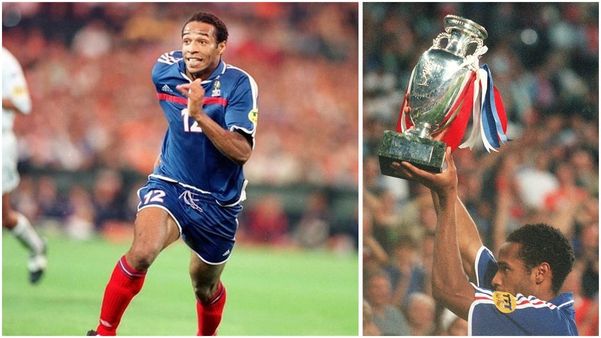 7. Wayne Rooney – 6 Goals in 10 Matches
Wayne Rooney, the famous English footballer, now is the captain of both Manchester United and England national team. At Euro 2004, Rooney started his first international tournament as the youngest player for England and shot to fame because of 2 goals against Switzerland. Although England was defeated by Portugal in Quarter-finals, Rooney was named to the team of the tournament for 4 goals in 4 matches. In 2012, Rooney played European Championship for England and scored another one goals in 2 matches. At Euro 2016, Rooney played for England again and scored one more goals.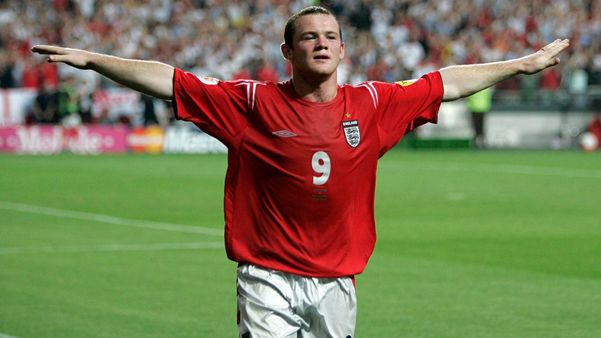 6. Patrick Kluivert – 6 Goals in 9 Matches
The former Dutch striker turned to football coach and current manager of Curaçao national team. He played for Netherlands from 1994 to 2004 and appeared in three European Championships, Euro 1996, 2000 and 2004. Due to the knee injury, Kluivert missed several matches at Euro 1996 and scored only one goal in the final group game leading Netherlands to knock-out round. At Euro 2000, he scored 5 goals and 4 goals in a quarter-finals match against Yugoslavia. Kluivert played for Netherlands at Euro 2004 again but no goal was made.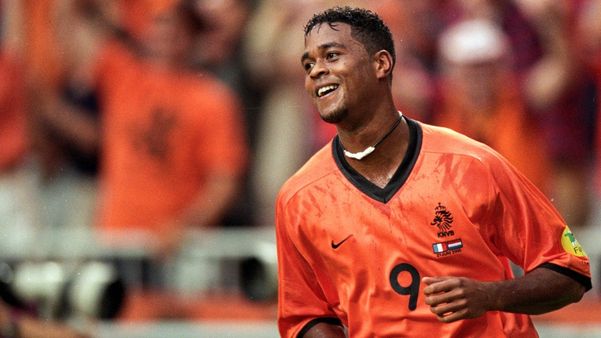 5. Ruud van Nistelrooy – 6 Goals in 8 Matches
Ruud van Nistelrooy had a brilliant football career winning Champions League top scorer three times as well as other European leagues. This Dutch footballer made his first tournament debut for Netherlands at Euro 2004, in which he scored one goals in each of three group stage games and another one in quarter-finals. Van Nistelrooy scored another two goals at Euro 2008. After that, he announced to retire from Netherlands national team. On May 14, 2012, he made the retirement from football and became assistant manager of Dutch notional team from August 2, 2014 to present.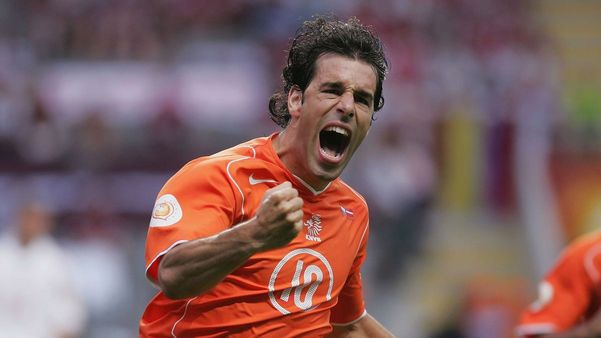 4. Antoine Griezmann – 6 Goals in 7 Matches
Antoine Griezmann, the 25-year old French footballer, played his first European championship for France national team at Euro 2016. He gave a great performance at the first international show with 6 scores and 2 assists. Griezmann was named Player of the Tournament and won Golden Boot with the highest scores at UEFA Euro 2016.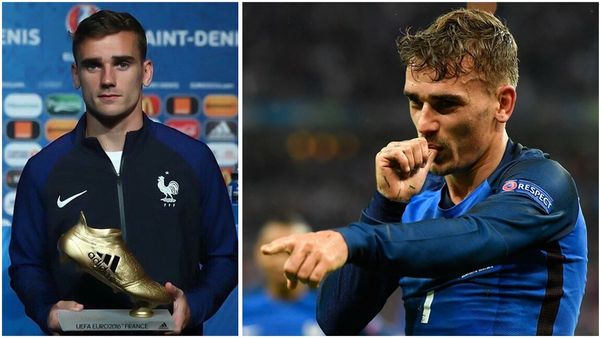 3. Alan Shearer – 7 Goals in 9 Matches
Alan Shearer is an admired English striker retiring from football in 2006. He is also the record goalscorer of the Premier League. Shearer debuted at European Championship 1992 but scored no goal but made a successful performance at Euro 1996 scoring 5 goals and won tops scorer of the tournament. At Euro 2000, Shearer scored one goal against Germany and a penalty against Romania in the final group game but could not lead England to enter the next stage. After this competition, Shearer announced retiring from international football.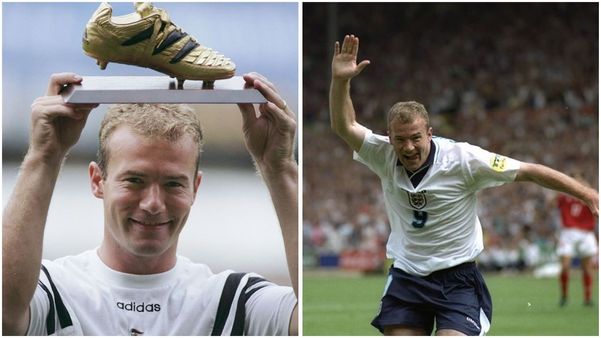 2. Cristiano Ronaldo – 9 Goals in 21 Matches
As one of the best football players in the world, Cristiano Ronaldo receives a grand success in his club and international career. At Euro 2004, he was selected as one member of Portugal's squad and featured in the UEFA Euro All-Star Team for two assists and two goals in this tournament. When coming to Euro 2008, Ronaldo disappointed fans scoring one goal in whole competition. Portugal was assigned to the group of death at Euro 2012. Ronaldo scored 2 goals against Netherlands sending Portugal to quarter-finals and another one goal against the Czech Republic leading the nation team to semi-finals. 9 years later, CR7 led Portugal to crown at Euro 2020 and got another 3 goals equaling Platini scoring record.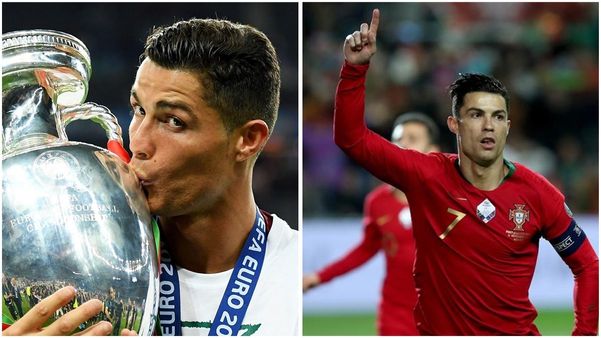 1. Michel Platini – 9 Goals in 5 Matches
No matter how controversial Michel Platini is for the ethics issue when serving as president of UEFA, he is undoubtedly one of the greatest footballers in history. He played only one European Championship in 1984 edition and left a profound individual impact for 9 scores in just 5 matches pushing France to crown in this tournament. The most memorable goals he made must be the hat-trick against Belgium in group stage. Besides top scorer in Euro 1984, Platini was also awarded as UEFA Team of the tournament. In 1987, he announced retiring from all football.