How to Watch NBA All-Star Game Online from Everywhere
2021 NBA All-star game is here. Who do you want to see in 2021 NBA all-star game? A showy dunk from LeBron James, the Barca's short pass of Jokic and Ben Simmons, Kemba Walker's assist goes through James' leg and gets pushed by James at the last minute, or the view of Middleton's back in memory of Kobe? NBA All-Star Voting runs until Feb. 16, giving fans the opportunity to vote for the All-Star starters. And you're able to watch the highlights of your best basketball player. As for how to watch NBA all-star game online? This article will give you some clues.
Hot search: How to watch Copa América 2021 live stream for free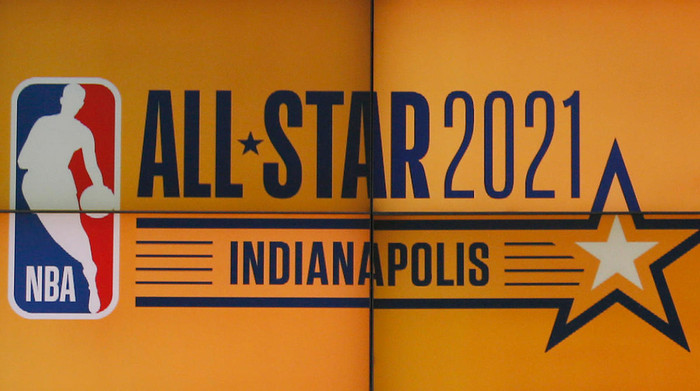 Part 1: How to Watch 2021 NBA All-Star Game Live Stream Online?
If you're the real fans of NBA, you would want to mark you calendar on Februry 14, 2021, since the NBA all-star game will start at that time. It will be holded at the Bankers Life Fildhouse in Indianapolis, Indiana, home of the Indiana Pacers. TNT and TBS will broadcast the feativity.
If you don't have a TV at home, this doesn't mean you can't watch the live streaming. You can still watch 2021 NBA all-star game live stream online with sports streaming sites on Roku, iPhone, iPad, Smart TV, PlayStation, Chromecast, or other devices. Here are some choices for you.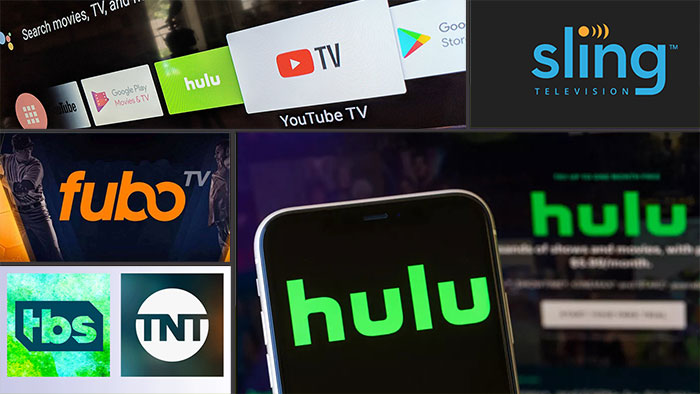 1. Hulu with Live TV ($40/month)
As the name suggests, it focuses on providing the TV live streaming service. Once you registered an account on Hulu, you can access its on-demand library of the TV shows, including TBS and other top 40 channels.
2. YouTube TV ($40/month)
YouTube TV has always been delivering fantastic live streaming services for their customers, playing the 2021 NBA All-Star Game without glitch or stuttering. And it comes with unbeatable advantages, allowing 6 Google accounts per household. And each account owns the enormous space of cloud DVR.
3. Fubo TV ($64.99/month)
Definitely, Fubo TV offers more sports packages than any other media streaming services. It gets ESPN and is now the best service for sports fans. Fubo TV is an option that you'll never go wrong for sports fans. After you being a member of Fubo TV, you will have the privileges to use its premium services. It also comes with 7-day free trials.
4. Sling TV ($35/month)
Sling TV is one of the most affordable sites to watch sports videos online. It costs you $35 to watch TBS and 30+ channels of top news, live sports and more, including the upcoming 2021 NBA all-star game. It also offers the 7-day free trial to give you more time to consider and access this service.
5. TBS App or Official site
If you haven't cut the cord, you can use your TV credentials to open the access through TBS website on computer. But it only works with the most recent versions of web browsers. If you do cut the cord, TBS app is another choice. Free download it on your iOS, Android, or find it on other streaming services. Install the app, and log in with your media streaming services credentials. Then you'll never miss the highlights of 2021 NBA all-star game.
Part 2: Those Memorable Moments in the NBA All-Star Game
Besides 2021 NBA all-star game live stream, there are some memorable moments in NBA all-star game over these years.
1. Send-offs Memories from NBA All-star
See off Earvin Johnson Jr. (Magic) on his home court in 1992.
Send-off of basketball god Jordan in 2003.
Send-off of Kobe Bryant in 2016.
2. Slam Dunk from NBA All-star
The slam dunk from Dominic Wilkins, Webber, and Michael Jordan in 1988.
The century slam dunk from Carter in 2000 NBA All-star
The culmination between Laverne and Gordon in 2016.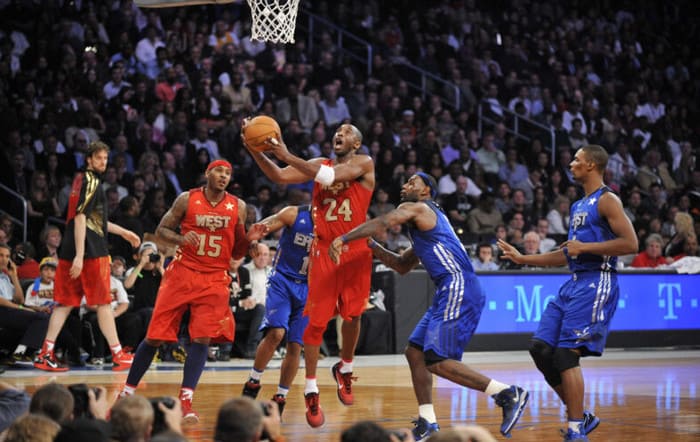 3. The Most Exciting Competitions from NBA All-star
2001 -- Best All-Star of all time
2006 -- LeBron James takes All-Star MVP honors
2010 -- Dwyane Wade's hot hand saves Heat from elimination
4. Best NBA Individual Performances in NBA All-star
Jordan: 40 points, 8 rebounds, 3 assists, 4 steals, 4 blocks in 1988
Kobe outscored LeBron James with 37 points and 10 rebounds in 2011
Kyrie Irving wins MVP as East beats West in record-setting All-Star Game in 2014