Feasible Solutions to Fix Plex Server Settings Unavailable Error
For all Plex users, to connect to the Plex Media Server will be the initial step & pre-requisite that we enjoy its internet service. But it is also annoying if we cannot get connected to the server or it just simply shows "Plex server unavailable" which means we can't generally use any part of its function. Today we going to check out the general reasons why we failed to access the Plex Media Server and how to fix them. Have You Connected to the Internet?
At first glance, it is like a twaddle that has no worth to be answered. But somehow it does happen sometimes when we accidentally lost our internet connection. Make sure the internet status icon on the right-hand corner of your taskbar is normal and shows no red "x" on it. Make sure your Ethernet cable is plugged on both your computer backplane and internet jack on the wall. If you make sure that everything has connected but the problem hasn't yet resolved, please contact your ISP (internet service provider) to help you do troubleshooting. General Troubleshooting to Plex Server Settings Error
After you get everything connected, double click the Plex icon in the Windows taskbar, open the Plex web app. Click the "setting" button on the upper right corner and ensure that Plex Media Server is actively running.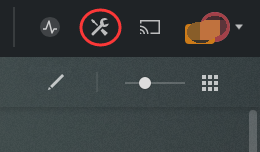 1. Make Sure Your Plex is Updated
First, find your setting tag to make sure if your Plex server has updated to the newest version (also adaptable with your client version), if the App tells that you may need to install manually, then we have to re-install by visiting Plex's official home page.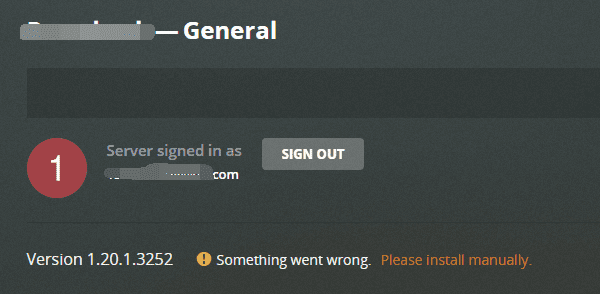 2. Disable the VPN
Then make sure to disable any VPN on your computer or router & disable any proxies being used on your computer or router. Those proxy settings will interrupt your connection to the internet, which very likely become the reason why your Plex could not access to the Plex server. For the same reason, to remove all possibilities that could make us not connect to the server, Make sure you aren't requiring secure connections on the server while using an app that doesn't support them.
3. Login Your Account
Make sure you have a sign in to your Plex account. Click the Settings button in the top bar and then select General under the server entry in the sidebar. If more than one Plex Media Server is present on the network, select the server in which you're interested by using the dropdown on the left. Under General on the left, if your Plex Media Server is not currently signed in, you can sign in using the Claim Server button. You can sign in by using Google, Facebook, Apple, or your account username/email and password.
4. Can't Access Server Settings
In some cases, you may find that the Server entry disappears from the Settings menu in the web app and thus we are not even able to try connect to Server. That's because you're not yet signed in on the Plex Media Server and you're using the hosted Plex Web App.
Load the "bundled version of Plex Web App" on your Server computer using http://localhost:32400/web or http://127.0.0.1:32400/web, for instance.
Sign in to the Plex Web App, Access the Server settings, and sign in to the Server. Once you've done that, your Plex Media Server should appear when using the hosted Plex Web App, too.
5. DNS & Antivirus setting
Some routers or modems do not support the DNS Rebinding by default, which can affect or even prevent an app from being able to connect with a Plex Media Server on the local network. It is avoidable for most users, but some users which have advanced routers with additional function (or those provided by some ISPs which specifically modified) may run into issues.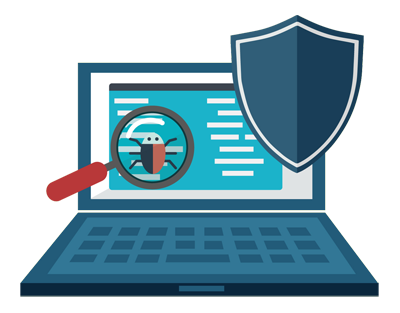 In a small number of cases, we've seen users with antivirus or security software that interfered with things in such a way as to cause the App to be unable to connect with Plex Media Server. So try shut down your antivirus software temporarily or (add your Plex to the white list) to see if it trouble your connection to the Plex Media Server.
Epilogue
That's it! After all this problem resolved, we should able to connect to the Plex server, and enjoy the Plex movies! But don't forget, Plex isn't a 100% "Freeware". Many functions & options are payment required, and it's not cheap!
For better exploring Plex, like how to enable remote access of Plex, and which new graphics card will support Plex hardware acceleration, we offered more exciting content for you!
WinX HD Video Converter Deluxe Can Help You Convert All Media Format to PLEX Supported Form
As a mature multimedia solution, Digiarty's WinX Converter Deluxe is able to convert all video format to the format that PLEX streaming friendly, with the help from WinX Converter Deluxe there is no concerning of playback issue.