QHD 1440p vs 4K UHD vs 1080p: Which is Better
Quad HD (QHD) (1440p) has become a standard in the gaming world. Comparing QHD with 4K Ultra HD and full HD 1080p, what is the difference? Is 4K Ultra HD better than 1440p and 1080p HD? The findings are now being presented to you all in the following parts. The problem might be a little bit technical to understand now, but it will slowly begin to dawn on you, for the rapid development of mobile and TV display in much higher resolution. You are also free to upscale 1080p, 1440p to 4K or downscale/convert 4K 2160p to 1080p, 1440p.
Upcale/Downscale 4K UHD 2160p, 1440p, or 1080p
It probably goes without saying that 4K Ultra HD video delivers superior viewing experience compared with 1080p video when displayed on 4K supported screen. While converting 4K Ultra HD movie video to 2K or 1080p will result in smaller file size, which would be easier for average devices to handle. A UHD video converter like WinX HD Video Converter Deluxe can upscale 1080p to 4K, 1440p with sharp image quality, as well as downscale 4K UHD to 1080p or lower to save processing power. It supports both Intel QSV and Nvidia CUDA/NVENC hardware accelerated video encoding/decoding technology for fast processing.
QHD vs 4K UHD vs 1080p - Definition
What is QHD
Phones like Samsung Galaxy Note 4 and Note Edge start featuring a QHD display. So compared with 4K Ultra HD and 1080p, what exactly is QHD? QHD, originally WQHD, meaning Wide Quad High Definition, is equivalent to 2560x1440, which is four times the number of 720p pixels, with 16:9 aspect ratio. And that's reason for the name "Quad". Samsung Galaxy starting from Note 4 and Edge have QHD screens. QHD is also popular in video games.
What is 4K UHD
4K Ultra HD (4K UHD): Mainly refers to two kinds of video resolutions, 4096x2160 for digital cinema, and 3840×2160 (16:9) for Ultra HD television, which is four times as many pixels as 1080p full HD. Samsung Galaxy and Galaxy Note series are some of the mobiles capable of recording 4K Ultra HD videos. Note that most modern smartphones and tablets from Apple, Samsung, Huawei, are capable of capturing 4K UHD videos. Open Camera app ->- Open Camera's settings ->- Click "Video Size" ->- Choose 3840x2160 as the final video resolution. And you are all set to record 4K videos.
What is 1080p
1080p is also know as FHD or Full HD (full high definition). It has a resolution of 1920 x 1080 pixels with the aspect ratio 16:9 normally. 1440x1080, 2160x100, 1620x1080p, and other resolutions with the height of 1080 lines are also called 1080p. 1080p also refers to 2K, which is informal, though. Blu-ray Discs content is in 1080p. Smartphones and mobile devices display was in 1080p in 2012 and even earlier.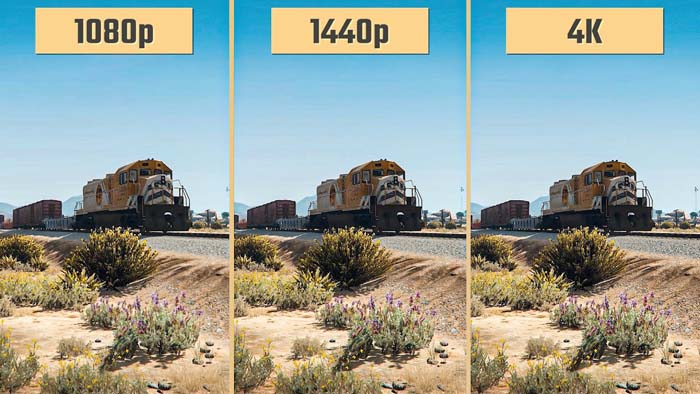 QHD vs 4K vs 1080p: Resolution
4K has the resolution of 3840 x 2160 pixels, four times as many pixels as FHD (1080p), 1920 x 1080 pixels. 4K UHD offers twice the horizontal and vertical resolution of 1080p. 1440p, QHD (Quad HD), has twice the resolution of 720p HD. 1440p has roughly the same visual effect as 4K Ultra HD provides.
FHD (Full HD) / 1080p - 1920x1080
QHD / 1440p - 2560x1440
4K 2160p/UHD (Ultra HD) - 3840x2160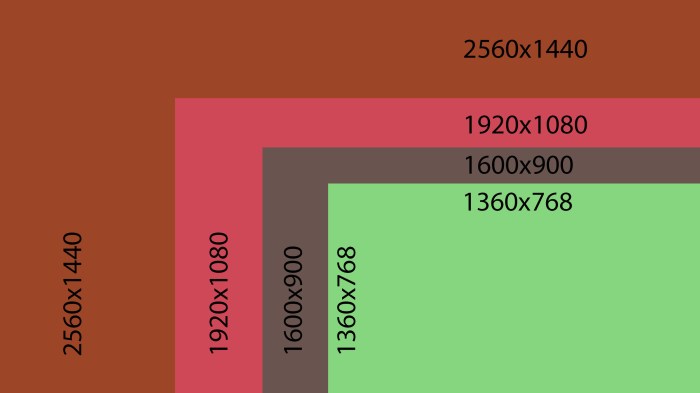 QHD vs 4K UHD vs 1080p – Viewing distance
The ideal viewing distance of the content on the screen depends on your personal needs and the screen estate. It's hard to tell the difference between 1080p and 1440p on a 27″ screen because the screen is quite small. 1440p offers better experience for gaming at such screen size. Below is a list of optimal viewing distance for your reference.
physical panel size 27″
1080p FHD: 42 in. or greater
1440p: 32 in. or greater
4K UHD 2160p: 21 in. or greater
On 32 inch monitor
1080p FHD: 53 in. or greater
1440p: 40 in. or greater
4K UHD 2160p: 27 in. or greater
QHD vs 4K vs 1080p: Which is Better?
4K Ultra HD offers the highest resolution, however, it doesn't mean that 4K UHD is the best. QUHD vs 4K vs 1080p, which is better? It depends on many factors, such as viewing distance, internet connection speed, the monitor or laptop, and more.
4K shows unparalleled video quality, making it a good choice for playing video games or streaming movies. But it requires fast internet connection speed to make sure the process is smooth. Otherwise, it stutters, freezes, or crashes. The monitor or graphic cards also should have support for 4K Ultra HD.
1080p has dominated for quite a few years and a default option for streaming services, such as Netflix, Hulu, YouTube, and others. It's a good choice when the internet connection is not fast enough or your device lacks support for 4K. Most GPUs are able to handle 1080p streaming or gaming.
1440p keeps a good balance between quality and processing power. It offers higher definitions than 1080p and requires less computing power than 4K Ultra HD needs. 1440p Quad HD is popular among video gamers who don't have advanced hardware. There's no much difference between viewing a QHD display and a 4K UHD display from a distance.