How to Backup iTunes Library to Make a Copy of All Media Files
iTunes Backup | How to Copy Entire iTunes Library for Media Files Backup
iTunes, this official iOS device manager, brings much convenience for media files organization, while it is hated because of complicated operation and various unexpected errors. As a matter of fact, most people have experienced iTunes library missing, songs/playlists gone and other similar situations. It is seemingly a necessity to backup iTunes to maximally avoid data loss. In this article, we sum up 4 way about how to backup iTunes library for making a copy of all media files (music, movies, TV shows etc.) on hard/external drive or online.
4 Ways to Backup iTunes Library
Best iTunes Alternative for File Backup
WinX MediaTrans - Simply back up photos, music, movies, e-books etc. from iOS (16) devices to PC. NO DATA LOSING! No stuttering! Flexible file selecting.
From external hard drive to online cloud services, there are a number of emerging backup tools available to store media files from iTunes library. How to copy iTunes library to those data savers? 4 easiest ways will be listed here.
Part 1. Backup iTunes Library to External Hard Drive
External hard drive can be taken as a hard drive unfixed inside computer. It is used to save various data for transferring from computer to computer. It is an ideal gadget to backup entire iTunes library due to large storage from general 500G to 4T or above. If you have got an external hard drive, follow the steps to start iTunes backup process.
Step 1. Find where iTunes media files are kept. Open iTunes > Preferences > Advanced and then you can get iTunes Media folder location.
Step 2. Consolidate iTunes library to put all media files into iTunes Media folder before copying. Select File on menu bar > Library > Organize Library > check Consolidate files.
Step 3. Drag the iTunes Media folder to external drive and now your library is entirely copied.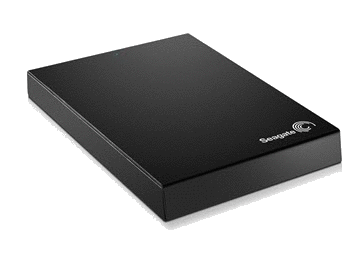 Part 2. Backup iTunes Library via iTunes Match
iTunes Match focuses on music backup from iTunes, putting every song including some imported from CDs to iClolud. The entire library can be easily accessed on iPhone, iPad, iPod for listening whenever wherever. This service is needed to subscribe at a price of $24.99 a year.
Once iTunes Match is available for you, turn on iCloud Music Library. Click Music icon on iTunes interface and then move to My Music tab. Next, all songs in the library will be listed. Pay attention to the upper right corner, hit "view type dropdown" and select Show Columns. Finally, click iCloud Download option to achieve music library backup.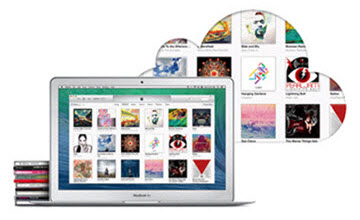 Part 3. Backup iTunes Library Online
For someone who doesn't have an external drive or subscribe iTunes Match, it's quite OK to save iTunes library to online cloud services, for example Dropbox, which will provide 2GB or 5GB free storage enabling users to hold at least 500 songs. More space will be given if you pay. Now, we will take Dropbox as example to tell you how to backup iTunes library online.
First of all, create an account of Dropbox. After logging in, a page for file saving will pops up. Hit Upload button to copy iTunes library from folder location on computer to Dropbox. Because it can only upload files not folder, you may need to create a folder by clicking New folder to put all files from iTunes to this folder. Part 4. Backup iTunes Library to iPhone, iPad, iPod Touch
Although iDevices are limited in fixed storage, we can optionally back up the most precious songs, videos from iTunes library to iPhone, iPad, iPod for restoring later. WinX MediaTrans is a rising star powerful on transferring videos and music from computer to iDevices. It not only features a super fast speed for file transfer, but builds in auto-convert and auto-rotate engines to add any videos (MKV, M2TS, WMV etc.) to iOS (11/10) devices with compatible format as well as deliver a horizontal full screen playback experience.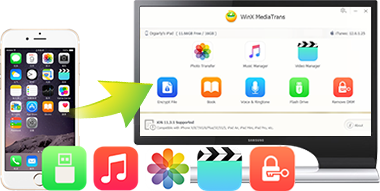 Download and install WinX MediaTrans on your computer. Launch it and plug-in your iPhone, iPad or iPod Touch into computer. After connection succeeds, we will be led to the main interface formed with mian function modules. Hit Music Manager/Video to enter the matching pages. Click Add Music/Video to transfer desired contents from iTunes library to your device(s).