Best 4K Video Camera 2019 from DSLR/Mirrorless Types
The current smartphones like iPhone, Samsung, Huawei all support 4K video recording even at 60FPS. So many of you don't think it's necessary to invest $2000-$4000 on a traditional 4K video camera. However, some shutterbugs still prefer the professional 4K video camera/camcorder.
If you just happen to be one of them, this article is for you, with roundup of 2020 Best 4K video cameras (DSLR/Mirrorless) for your reference. And there's high likelihood that good offers on them will be coming on the Black Friday. Seize chance if your desired 4K camera makes the cut.
How to Make 4K Camera Video Upload to YouTube Faster
Usually 1 minute of a 4K 60FPS video will eat up at least 529MB memory. And YouTube allows you to upload 2GB video (maximumly) with 15 mins by default. And to upload longer and larger video, you need to verify Google account and update browser to the latest version first. Though you can upload large-sized 4K recorded video to YouTube, the uploading procedure is time-consuming and the speed is maddening.
To upload 4K camera video to YouTube, Facebook, Ins or send it via WhatsApp, you need WinX HD Video Converter Deluxe to cut off unwanted parts from 4K video to shorten length, remove unnecessary borders from video image, merge clips into one, adjust 4K 60FPS to 30/24FPS, and downscale 4K to 2K/1080p to resize 4K footage for faster uploading and sharing.
2020 Best 4K Cameras/Camcorders
Before upgrading your smartphone, you usually search online and make comparison to single out the fittest one, let alone the 4K video camera (much more expensive than your mobile phone). Well, what factors should you consider before making decision? The camera type, sensor, image processor, memory card capability or digital image stabilization? They cover, but are not limited to. Read the below best 4K video cameras review and you will draw your own conclusion.
* Canon EOS 5D Mark IV
Pros:
1. 30.4MP full-frame CMOS sensor.
2. Support wide range of ISO, ISO 100-32000 expandable to ISO 50, ISO 51200, ISO 102400.
3. DCI 4K is available, up to 4096x2160.
4. Various storage medium, including SDHC card, SDXC card, CF card and SD card.
Cons:
1. 4K 60FPS video recording feature is unsupported.
2. The continuous shooting speed only 7FPS, leaving much to be desired.
3. No image stabilization feature.
This 4K DSLR camera with 24-70mm f/4L Lens is a remarkable still photography option and 4K video camcorder, which amazes you with its 30.4MP full-frame CMOS sensor, paired with DIGIC 6+ image processor (adopts the newest denoising algorithm) to maximumly reduce noise/grainly level and to strike best balance between detail and 4K resolution. Beyond that, the wide range of ISO from 32000 to 102400 guarantees you the highest possible quality even shooting 4K footages at low-light place or indoors. It also gets improved in AF system, Wi-Fi, GPS and enhanced NFC.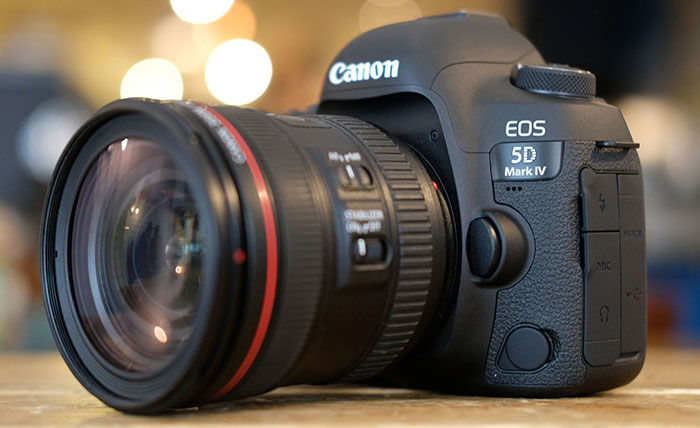 Of course, it leaves much to be desired, as well. For instance, the continuous shooting speed, 4K video shooting frame rate, image stabilization function and higher FPS slow motion shooting, all these will help it to get a bigger piece of cake in the 4K video camera market if they get enhanced. If the price $3249 is acceptable, this Canon 4K camera is worth your investment.
* Nikon Z6
Pros:
1. 24.5MP Full-frame BSI image sensor with Nikon's advanced EXPEED 6 image processor.
2. Maximum low-light capability, ISO 51,200 expandable to 204,800.
3. The continuous shooting speed up to 12FPS.
4. Up to 5 stops of VR image stabilization in up to 5 directions - yaw, pitch, roll, X and Y.
5. Feature both 273-point on-sensor PDAF and eye-detection AF.
6. Seamless integration with Nikon DSLR system.
Cons:
1. 4K DCI and 4K 60FPS are unavailable.
2. Only one XQD card slot.
3. 3rd party batteries don't work.
Compared with the first Canon 4K DSLR camera, this Nikon 4K mirrorless camra is much cheaper, only $2,296.95. No doubt its price is a great appeal. You're definitely wrong if you think "the cheap buyer takes bad meat". Surprisingly, it brings you high cost performance.
The built-in 24.5MP Full-Frame BSI image sensor with Nikon's advanced EXPEED 6 image processor makes noise/grainly level better by roughly 1 stop over Nikon D610 and renders super clear, vibrant and hi-defi photos and 4K videos. And the powerful ISO allows low-light video (like northen lights) to be bright and vivid enough under the assistance of the digital viewfinder.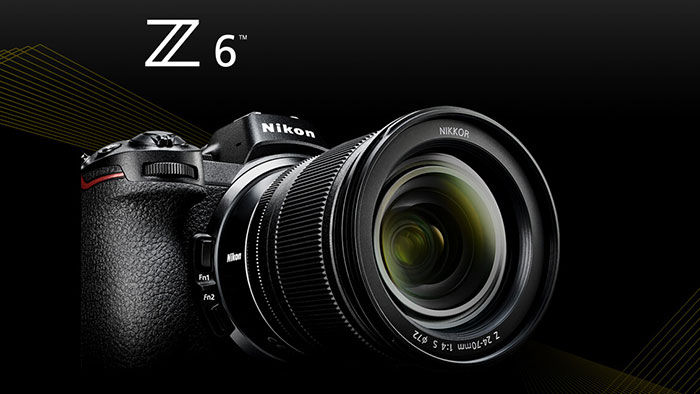 273* on-sensor AF points can capture 90% of the subject's frame (approx.) horizontally and vertically the moment they enter the frame and tracked throughout the frame. When the subject keeps changing the post, the eye-detection AF goes into action, tracking and locking focus on your subject's eye not only with AF-S (Single AF) mode, but also with AF-C (Continuous AF) mode. It's also useful in recognizing the eyes of multiple people and lets you decide which eye to focus on. Intelligent, isn't it?
There are minor beefs that acquires Nikon to take strides to, like the 4K DCI support, only one XQD card slot, medium-level pixels, battery issue. All in all, its advantages far outweighs disadvantages. Add it to your shopping list of Black Friday.
* Sony Alpha A7S ll
Pros:
1. Full-frame CMOS image sensor with BIONZ X image processor.
2. Sensitivity up to ISO 409600.
3. 5-Axis steady-shot inside image stabilization.
Cons:
1. 4K DCI and 4K 60FPS are unavailable.
2. Only one XQD card slot.
3. The continuous shooting speed up to 5FPS.
4. Record 4K video at 8bit, rather than 10 bit or 12 bit.
A7S II 4K mirrorless camera from Sony makes an excellent combination of sensitivity, dynamic range, 4K resolution, and speed. The best selling point is the wide dynamic range with up to ISO 409600, collecting dramatically more light than the ordinary 4K digital cameras to produce subtly detailed images with lowest possible noise/grains, even in the toughest lighting circumstances. And most users gives this Sony 4K video camcorder a high scores on Amazon because of this character - currently most light sensitive camera!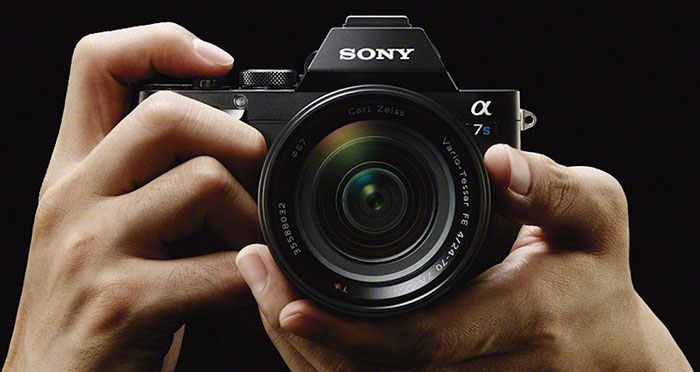 This 4K video camera lacks trump cards compared with the above mentioned 4K digital cameras. It has no superiority in camea pixels, 4K video shooting ability (no 4K DCI, no 10/12 bit), continuous shooting rate, no unique tech (like Lumix GH5S' Timecode In/out). So all these factors decide its price only $2398. It's a nice choice if 4K video and low-light shooting are your demands.
There is no unified standard for the so-called "best" 4K video camera. The one fits you most is the best for you. Providing you've used some better 4K DSLR camera or mirrorless camcorders, welcome to share with us and tell us more user experience.