Top Free Live/Virtual Concert Streaming Apps - Watch Concerts Online
The unexpected COVID-19 has changed our life our world throughly, even the entertainment way. We used to attend traditional music concert in stadium, performance center and keep ourselves in the crowd. However, due to the pandemic, we have to stay social distance and are not allowed to attend any big party.
That's why the virtual concert in the Metaverse is here right now, meeting your social connection demands in virtual spaces online. And you fans can truly step into the world of their favorite virtual artist or see a human artist reimagined in new dimensions. And if you're interested in concerts in the Metaverse, we will list the top free VR concerts streaming apps to help you immerse yourself in the wonderland without extra pays, as well as live concert streaming apps (lest you wanna see the real artists/pop stars now and then, not their virtual avatars).
Top 6 Free Virtual/Live Concert Streaming Apps
Top Free Virtual/Live Music Concert Streaming Apps of 2023
There are always a plethora of streaming services available for you to watch VR virtual concerts and live music concerts online in real-time. Yet, you might fall into a catch-22 situation. Too many options confuse you to a higher level, letting you hardly make decision. To shake yourself off the allodoxaphobia, take the below concert streaming apps into consideration and just try one or two of them for music enjoyment.
1. YouTube
YouTube is the biggest video sharing platform, with live streaming, VR virtual music concert, live concert supported, of course. If you want to watch your favorite singer's virtual concerts, get the concert hosting time and platform in advance. Then, go to YouTube and search YouTube live or YouTube VR at the search bar to get the "Live video" list. Find your desired concert at the right time.
The appeal of a concert in the metaverse is similar to that of a live one. The essence is to facilitate more social connection (in virtual space). You single audience might be viewing YouTube VR concert alone, but all of you fans are all interacting with others in the concert's shared virtual space or through live chats during the live concert. Human interaction can be achieved on YouTube virtual concert esp. under the assistance of VR glasses, then you can fully immerse yourself in the virtual concert in virtual avatars.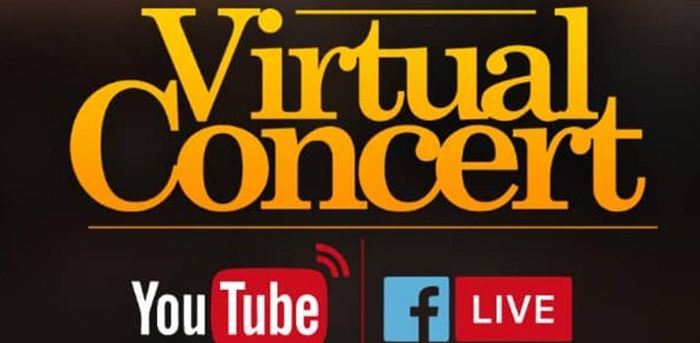 Reasons to try
Virtual music concert resources are plentiful, a channel named "Live Virtual Concert" available.
Enable you to host your own live music concert on YouTube, as well.
Reasons to avoid
Most concerts in the metaverse are charged, ticket or digital tip jar needed.
YouTube crashing/freezing might occur since it's high demanding on network connection and too many fans are online simultaneously.
2. Facebook Live
Facebook has already been named after metaverse. So no doubt that Facebook has already shifted its emphasis to 3D-dimension metaverse. Among them, Facebook VR concerts in the metaverse are the good evidences. Where to watch live concerts in the metaverse on Facebook? Go to Facebook live, which helps you online stream virtual concerts, live concerts from your PC or mobile devices. Similarly, you can chat with others in real-time during the live virtual music concert and send real-time comments to the display. All of the participants (even your idol) can get your thought instantly in the virtual space, just as fun and emotionally impactful as traditional ones (or even more).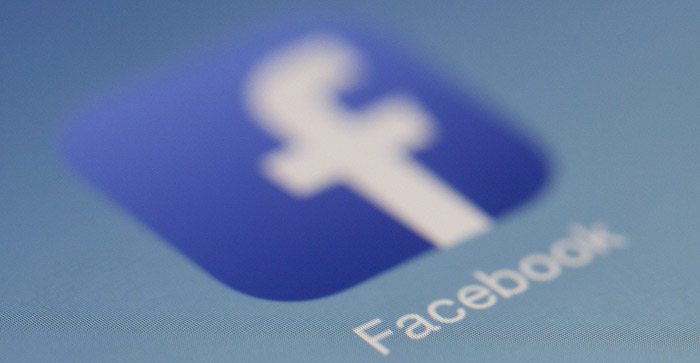 Reasons to try
Easily to catch up with the latest concerts in the metaverse in Facebook Events.
Any webcam-equipped devices are supported.
Reasons to avoid
Less virtual music concert resources available right now.
3. Spotify
Spotify is a professional music service, with online music streaming service supported, too. With the advent of metaverse, Spotify also joins this big trend. Well, how do Spotify concerts work? The concerts in metaverse streams all are prerecorded and can only be accessible at a given time through the web browser. They aren't on-demand service and aren't accessible through the Spotify app. Viewers log into Spotify with Spotify account and cost $15 on tickets to watch the show.
To find virtual performances info, head to 'On Tour' section of your favourite artists profiles, as the Artists pick or in the Concerts hub.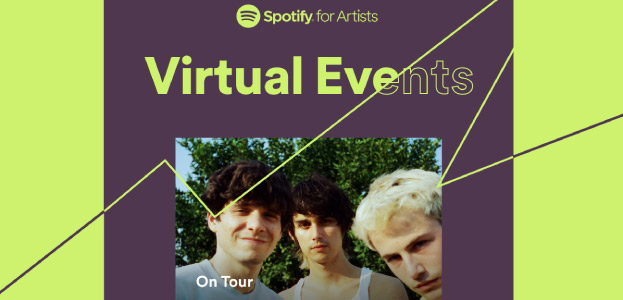 Reasons to try
Spotify expands virtual concerts lists, more resources for you to choose from.
Professional music service with better sound performance.
Reasons to avoid
$15 for each live-streaming performance, expensive.
4. Instagram Live
Instagram creates endless miracles since its launch day. It won millions of users in very short time and won couples of world-level awards before it's officially launched, like Best Mobile App, Best Locally Made Ap, The 100 best iPhone apps of all time, etc. And it never stops at the peak it used to stay. Instead, it pursues changes and follows its headquater's step to enter into metaverse. The current virtual music concerts on Instagram Live is a good self-explanation.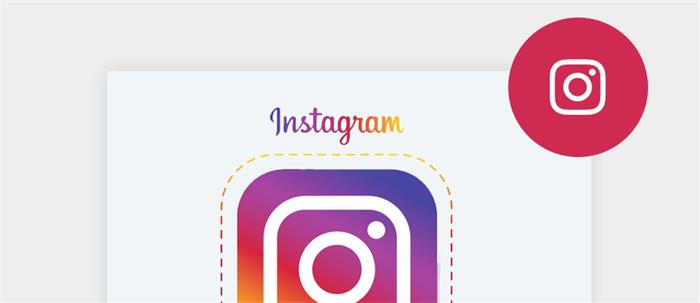 Instagram Live lets you broadcast video (3D virtual music concerts incl.) to your followers in real-time as part of Instagram Stories (100 million people every day). You are limited to 60 minutes per Live Stream on Instagram, and of course you can get around of this by live streaming again if your time is over 60 minutes. See, you can boradcast V-concerts on Ins and of course you can view concerts in the metaverse created by others on Instagram Live.
Reasons to try
Excellent platform to broadcast or view 3D virtual concerts/live concerts since it's a big hit.
Reasons to avoid
Time limitation, 60 minutes for each.
5. Anifie
Anifie claims to bring you a deeply immersive concert experience, goodbye to the passively traditional streamed concerts in two dimensions. And in the metaverse, music is not all you can get. Instead, the social connections matter more. Express yourself, inspire yourself and make yourself been seen and heard. Get spiritual and emotional connection that can't easily get during the current COVID-19 pandemic.
Anifie also offers you with a chat room to talk to your old friends and new. And your privacy is safe with Anifie. If you have a VIP badge, you can even go backstage and enjoy an 'after the concert' interaction with music artists or band.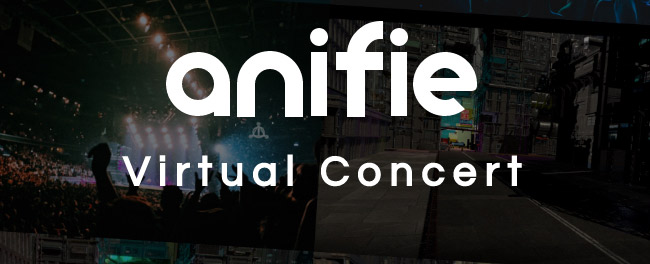 Reasons to try
The interactive music concert app with more human contact features supported like chat room.
Reasons to avoid
Need to upgrade to VIP badge in case you wanna more advanced service.
6. TikTok
TikTok was one of the first major short video platforms to take the leap of faith with a virtual concert during the pandemic. And the famous virtual music concert on TikTok goes to The Weeknd's V-concert, featuring an animated virtual avatars of the artist. The hit single "Blinded By the Lights" was fueled up by the virtual background - shinning backup dancers, glittering virtual night scene of the modern city and everything from his sunglasses shining to the virtual background of neon signs. High-tech sense and Sci-fi scenes together create a future-proof concert.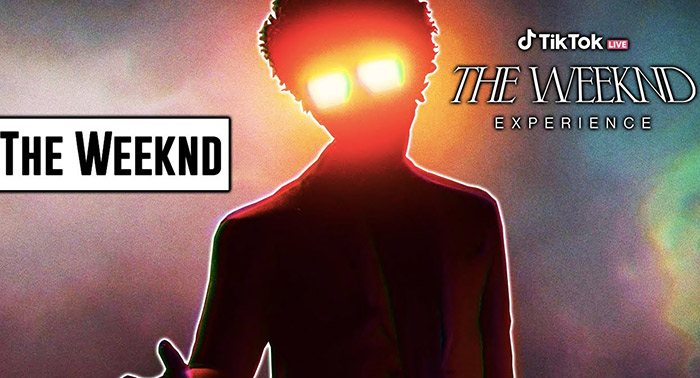 Reasons to try
High-level special effects for 3D concerts in the metaverse.
Reasons to avoid
The quantity of virtual live music concerts resources is needed to be improved.
FAQs: All about Live Virtual Music Concerts
1. Any difference between hologram concert and virtual concert?
They have much in common, both in 3-dimensional images. Slight difference also exists. Hologram concert usually refers to a performance in which a virtual avatar's likeness is projected onto a stage (physically real stage, usually stay with real people on the same stage) in the form of three-dimensional images, synced to pre-recorded music. Virtual concert mostly takes place within the Metaverse, a term that describes all shared virtual spaces online. The performers are in virtual avatars while audiences are also in virtual avatars. They're all in Metaverse, not the real physical world.
2. How do I make a virtual concert?
If you're a music enthusiast or a vlogger with thousands of fans and plan to livestream a virtual concert for you followers, follow tips below:
Choose a online streaming platform for your virtual concert, like YouTube, Facebook live, tiktok, etc.
Sell tickets or set digital tip jar for your VR concert.
Get livestream or recording software & gears prepared.
Get your instruments ready and decorate your streaming/recording room (adjust shooting light, ambient noise, etc.).
Live stream your virtual music concert now.
Post and share your recording VR concert on SNS for fans review.
3. Will virtual concerts replace live gigs?
Although musicians have embraced the concept of 3D virtual concerts in the metaverse, they insist nothing can replace the experience of a live concert. And virtual concerts can never replace that feeling of going onto the venue in the physical real world and sharing the experience with thousands of fellow fans, screaming, crying, roaring, singing together, holding hands together, hugging, etc.