Best Live Football Streaming Apps for 2022 World Cup Qatar
Roundup of Top Football Live Streaming Apps for Watching Football Live Streams on iPhone, iPad, Android, Apple TV etc.
FIFA Wolrd Cup Qatar 2022 is in full swing. Followed by the Argentina national team's fiasco vs Saudi Arabia, Belgium national team also encountered a damp squib when they battled against Morocco. Will this World Cup bring you more surprises and reversals? Keep watching the following matches!
The matches tomorrow cover Brazil vs Switzerland, Portugal vs Uruguay, Netherlands vs Qatar, etc. Arrange your time in advance to wait in front of your super crisp 4K TV or stick with your mobile devices to watch 2022 world cup matches via the free live football streaming app.
Also read: Best 10 Free Sports Streaming Sites - Watch Sports Online Free
Download 4K Video

1000+ Sports Sites

Video to iOS Android
WinX
Video Converter
GIVEAWAY
Free download FIFA World Cup Qatar 2022 videos, highlights in 4K, 1080p, MP4, WebM... from 1000+ sites for playback anywhere anytime.
[2022 Updated] Best 10 Football Live Streaming Apps for iOS and Android
Free
Supported Platforms: iPhone, iPad (iOS 10 or above), Android
Sky Sports collects a series of channels to broadcast various sports including Football. The comprehensive football channel offers football live streams and other association football games. It's believed to be one of the best free apps to enjoy FIFA World Cup Qatar 2022, NFL, UEFA EURO and other live football matches. The Sky Sports app also provides the latest football news, live scores and videos of goals, highlight from matches. Download the free live football app and log in with your Sky ID to watch live football games on iPhone, iPad, or Android mobiles.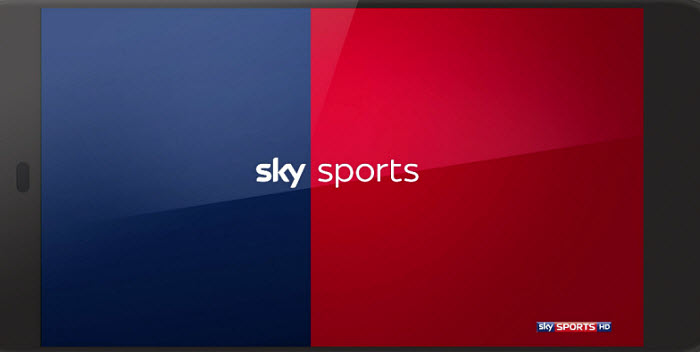 Free
Supported Platforms: iPhone, iPad, Apple Watch, Apple TV, Android, Chromecast
Sports programs of CBS Sports have been expanded from its premier NFL, NCAA to mixed genres covering soccer, basketball, golf, boxing etc. The free live football streaming app lets you easily stream football games (like UEFA EURO 2020) in real-time and listen to live original sports shows. Schedules, live scores and break news of ongoing and upcoming matches are available. Apart from mobiles, it is available for Apple Watch app for live scores and news alerts. It also works with Apple TV and Chromecast to let you watch live football and on-demand content on TV with a larger screen.
The latest: Top 10 Websites to Watch NCAA College Football Online Free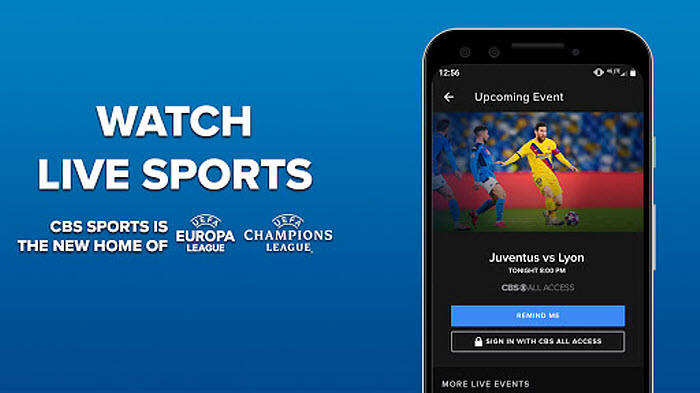 Free
Supported Platforms: iPhone, iPad, iPod Touch, Apple TV, Android, Windows 8, PS4, Xbox One, Chromecast, Roku
WatchESPN keeps cable and satellite television subscribers accessed to sports live streaming from ESPN channels. Live sports events of soccer, basketball, baseball, golf, tennis etc, and ESPN shows can be streamed to mobiles, TV and game consoles. Like above two free live football streaming apps, it brings scores and news about football games, players and more. It's easy to search for information, including news, events and shows of your favorite team immediately. WatchESPN app for iOS also supports AirPlay of all ESPN channels to stream contents from iPhone, iPad to Apple TV. It should be noticed that WatchESPN app includes ads. You can reset the advertising identifier or quit of the ads via mobile device settings within this app.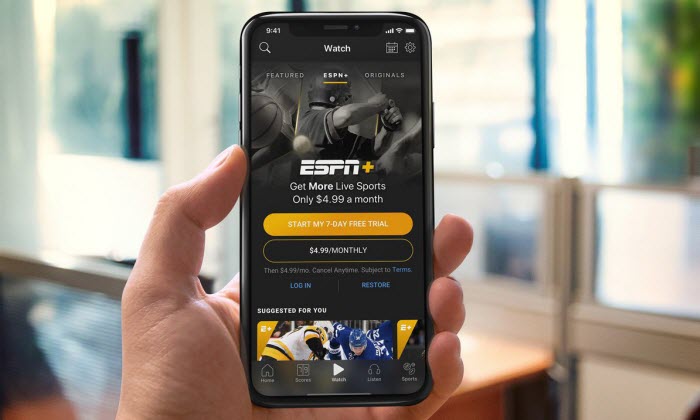 Free
Supported Platforms: iPhone, iPad, iPod Touch (iOS 9.0 or later); Android (6.0 or later)
Not a dedicated free live football streaming app, Ustream plays as a versatile live video player with live or recent videos all over the world. But the channel of football has notifications of live or upcoming events. You can create a channel to schedule and manage football events you're attending. What's more, you can broadcast football live if you're watching a match or upload pre-recorded videos to Ustream to share with others. Interactive chat during live broadcast is opened to everyone. The basic service of Ustream is free but contains ads while paid service starting at $3.99/month can remove all in-video and display ads.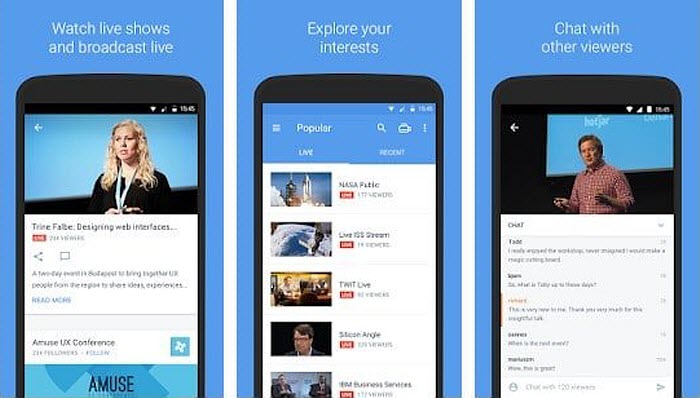 Free
Supported Platforms: iPhone, iPad, iPod Touch (iOS 9.0 or later); Apple TV; Android; Roku
Livestream is able to stream the world's live events covering sports, news, concerts and more offered by sports leagues, BBC, Spofity and other organizations. It allows you to explore and watch desired live football matches or follow favorite broadcasters to get notifications of upcoming games. You can also be a live broadcaster via cameras on your devices. GoPro broadcasting for iOS is supported as well. Viewers can watch your HD live video on Facebook, Twitter, Livestream or other websites. Free download this football live streaming app on iOS/Android, you can start watching live football competitions whenever wherever or stream live events to TV's big screen.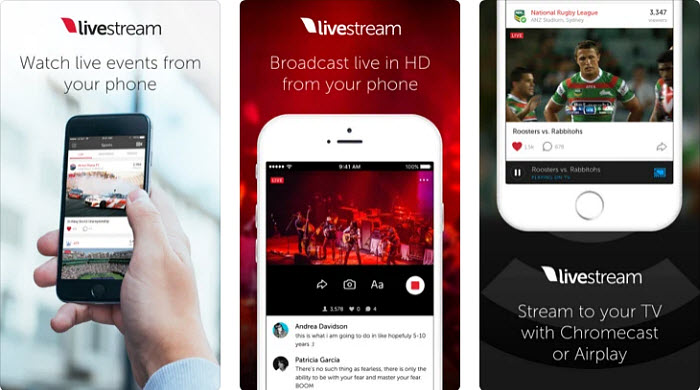 Free
Supported Platforms: Android
Live Football TV is one of 2022's best apps to watch live football matches for free when there is no TV nearby. It's the smartphone application from LiveSoccerTV.com. With this app, users can watch live football games like UEFA Euro 2020, UEFA Champions League, English Premier League, FA Cup, World Cup, and more. All the football live streams are providedd in HD quality without any hitches or breaks. It could be better if there are more languages available. More than that, many users are complained that it contains too many ads.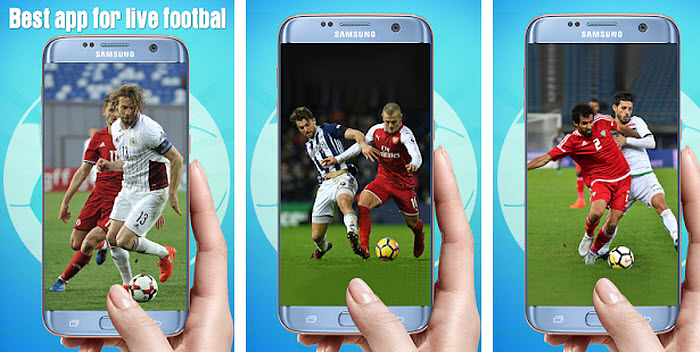 Free
Supported Platforms: Android, iPhone, iPad, iPod Touch, Web
If you are a fan of La Liga and Europa soccer leagues, you should download this app. It's the official 'La Liga Sports TV" app that contains everything related to the La Liga league. There are free live sports, including soccer, tennis, motoring, boxing, and more. You can watch live football matches in HD quality such as LNFS National Futsal League, La Liga Iberdrola Women's Football. You can also find videos based on the competition, team, player, and more.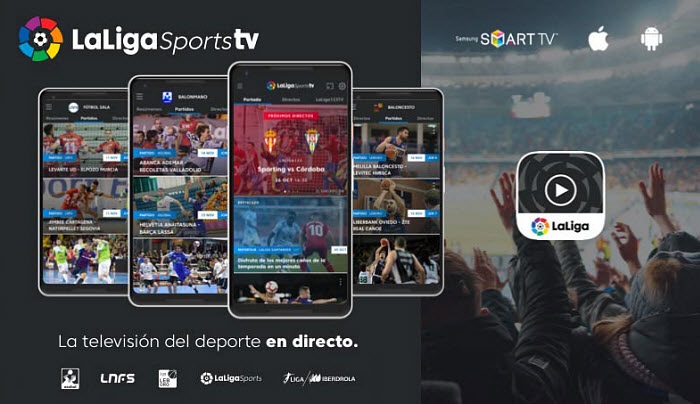 Paid
Supported Platforms: Android, iPhone, iPad, Apple TV
To watch UEFA EURO 2020 or other live football streams, you can also try the app Fubo TV.  It's the worldss only sports-focused live TV streaming service with top leagues and teams, plus popular shows, movies and news for the entire household. With Fubo TV app, over 100 TV channels more are available on the standard package, including ESPN, CBS Sports, NFL Network, CBS, ABC, and more. However, the app is not free. The cheapest Family Plan starts at $64.9 a month for 115 channels, 250 hours of cloud-based DVR, and three streams at once.
Note: Fubo TV can be buffering while streaming online, you can rely on video downloader for chrome extension to save the videos offline to solve the error.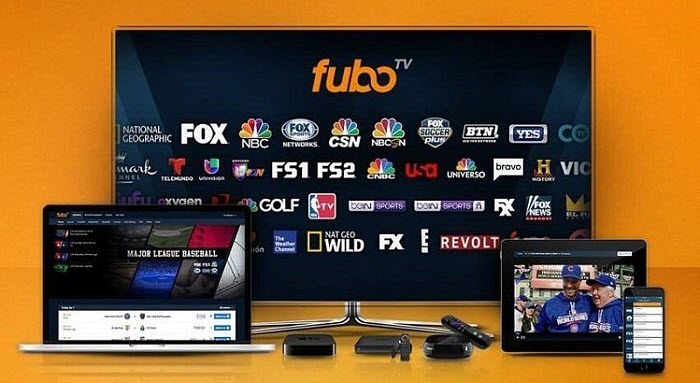 Free
Supported platforms: iPhone, iPad, iPod touch (iOS 12.0 or later), and Android
SuperSport primarily focuses on football, cricket, rugby, golf, tennis, and motorsport. In the Football section, it covers football sports games of Africa, Europe, and internationals such including UEFA and FIFA. In this (football) sports apps, we can enjoy video highlights, read the latest news, learn the fixtures, get the live scores and rankings, and access to the football live streaming on the DStv app.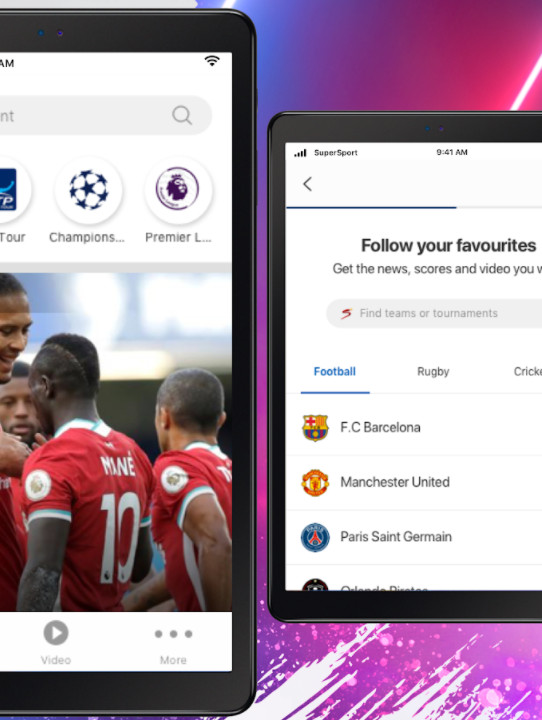 Paid (Annual Subscription: $49.99; Monthly Subscription: $14.99)
Supported platforms: iOS, Android, Smart TV, laptop and desktop
This app combines more than 60 channels from Latin America, Caribbean, Spain, and the United States such as beIN SPORTS, beIN SPORTS ñ, Canal SUR, Atreseries, Antena 3, Cine Sony, RCN Novelas, AZ Cinema, FightBox HD, 52MX, Latin Angels, EuroNews, Teleformula, CubaMax, Dominican View, Tele El Salvador, Kids Central, El Financiero, Bloomberg TV, Mis Películas, NTN 24, Fight Network, ¡HOLA TV! and many more! beIN Sports once broadcast 2014/2018 FIFA World Cup, 2012/2016 UEFA EURO and more. Above are our picks for the best 10 football live streaming apps. Hope you can find a favorite one to watch live football matches and catch up on your favorite teams, players, and tournaments.