Everything About iPhone 15 Periscope Camera
Apple's "Wonderlust" Event arrived on time on September 12, and iPhone 15 periscope camera was the most shinning part as expected. This is really a piece of exciting news for photographers to have amazing quality close-up shots from now on.
If you are interested in the periscope camera of iPhone 15, here is everything about it. BTW, iPhone 15 Pro Max is the first and only iPhone with a periscope camera.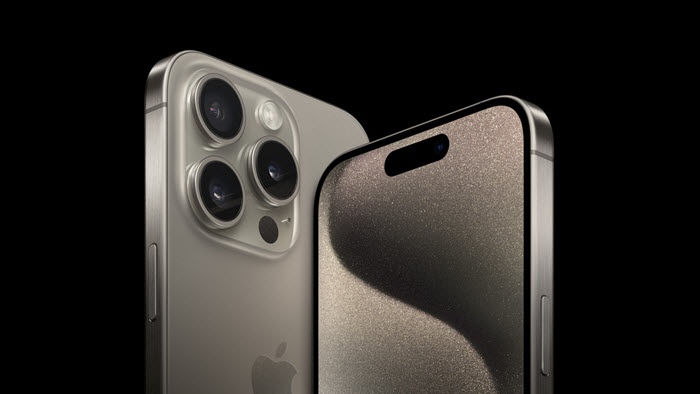 Best iPhone Backup Software to Backup Old iPhone Data to iPhone 15
If you have a plan to get an iPhone 15 model, you can use WinX MediaTrans to backup old iPhone data, like photos, videos, music, etc. to your new iPhone.
Sync photos, music, video, eBooks, iTunes purchases, etc. to iPhone 15.
Remove DRM, convert M4V to MP4/M4P to MP3 DRM-free file.
Bank-level encryption method to password-protect your sensitive iPhone data.
Table of Contents
Part 1. What Is the Periscope Camera of iPhone 15?
At the very beginning, you need to know what a periscope camera is. Often used in submarines, tunnels, and tanks, a periscope is a device that extends out of the surface or from a low-lying tunnel to spy on the surface or on the ground. The structure is the same as that of an ordinary above-ground telescope, with only two other mirrors or prisms added to reflect the object's light into the eye twice.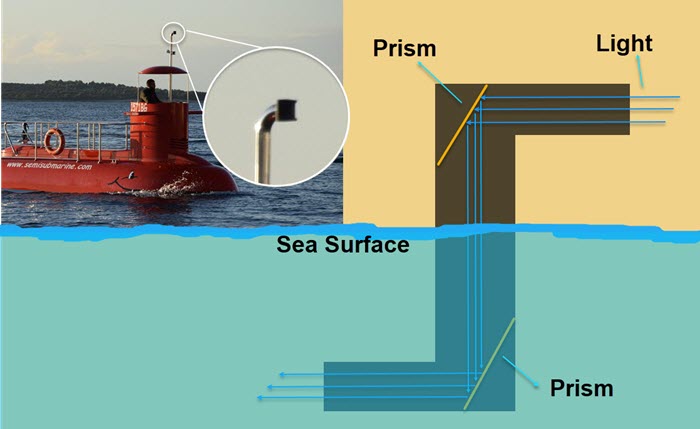 Why does the iPhone 15 Pro Max use a periscope camera? The iPhone 14 Pro camera suite has come with a 3x zoom telephoto, but that's not enough for more long-distance shooting. The further you want to shoot, the longer you need the lens focus segment, which often telephoto or ultra-telephoto lenses own. Therefore, the periscope fits a telephoto lens into a thin smartphone. In short, an iPhone 15 model with a periscope camera can take photos of distant subjects like mountains much more easily.
Part 2. How Does iPhone 15's Periscope Camera Work?
iPhone 15 Pro Max Periscope Camera Specs:
12.7MP
f/2.8 aperture
Periscope technology
The periscope lens is a groundbreaking innovation that will revolutionize the phone's zoom capabilities. So, how does the iPhone 15's periscope camera work? According to a 2016 Apple patent for a "folded telephoto camera lens system", a periscope camera is a folded camera inside the phone body that contains prisms to bounce light 90 degrees. The periscope lens works by bending light that the image sensor can absorb, allowing a more powerful zoom lens to fit into the slim body of a smartphone.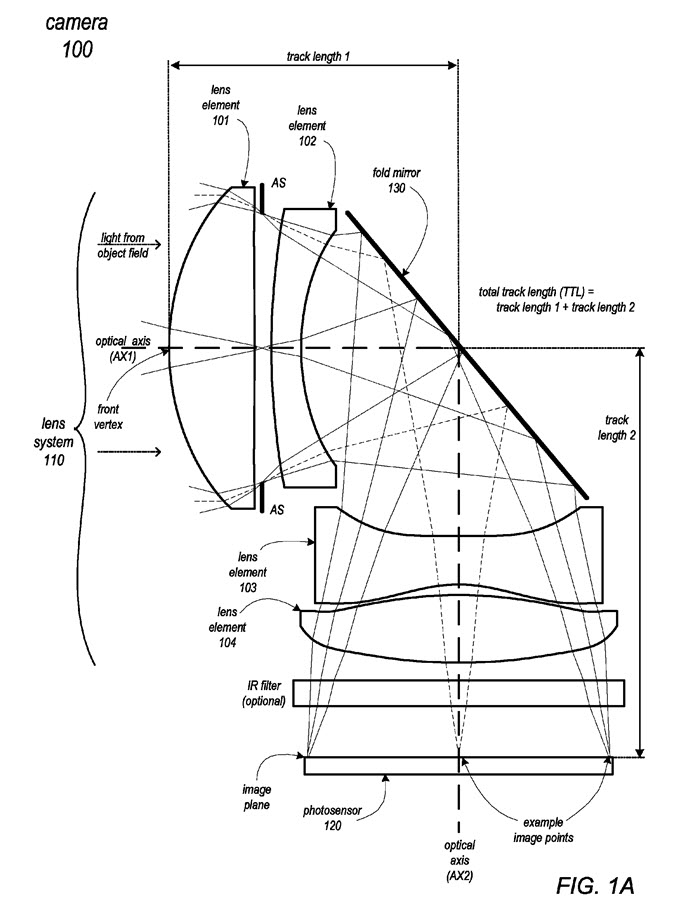 Thanks to the periscope mechanism, the iPhone 15 Pro Max is expected to have an optical zoom of 5x.
Part 3. iPhone 15 Periscope Camera Pros & Cons
With current technology, a periscope lens is indeed the best solution for telephoto shooting. Without the need to increase the thickness of the phone, periscope cameras improve the zoom ability to capture scene a bit farther away. However, there are also some drawbacks of periscope cameras. So, you can learn about them before make your buying decision.
Pros:
Capture scenes a bit farther away, such as a pop singer away on a stage, nature and landscape photography.
The phone body can be as slim as usual.
Cons:
In some dark light or complex light environment, the optical zoom function is difficult to activate, and the perversion lens may not be turned on.
The prism in the periscope lens may greatly affect the light intake. After the light is refracted by the prism, there will be a certain degree of attenuation. At the same time, it is very strict with the anti-shake performance of the lens.
Periscope lenses require more sensor size than normal lenses to not affect the amount of the light intake. Therefore, with the same sensor, the performance of the periscope camera in the dark light environment will be relatively poor. For example, the pictures will be quite black and have noises.
The periscope lens occupies a lot of internal space of the phone, so the phone needs to sacrifice in battery, heat dissipation, and other aspects compared to another phone with the same volume.
Part 4. Is It Worth Buying an iPhone 15 with a Periscope Camera?
The periscope cameras still have relatively small image sensors that struggle with lower light. Bigger sensors offer higher image quality, but they cost more. As iPhone 15 Pro Max has a bigger sensor and a bigger accompanying lens, it is surely more expensive. The price starts from $1199, and it is obviously the iPhone 15 Pro Max is the most expensive iPhone ever. Though a periscope camera gives you a better zoom, don't expect it to match a traditional camera or telephoto lens.
This folded design is quite common in flagship Android phones. For example, Google's higher-end Pixel phones, e.g. Google Pixel 7 Pro have had periscope telephoto cameras since 2022; The Galaxy S23 Ultra packs a 10x optical zoom that allows for amazing quality close-up shots.
In conclusion, the iPhone is competitive, but its telephoto photography is a competitive weak point. If iPhone 15 models have this better photography option, it will catch up the competition.