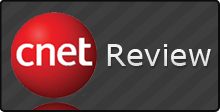 Here's something you don't see very often: a freebie for Macs. But Digiarty Software is showing the love by offering the WinX DVD Ripper for Mac, normally $35.95, absolutely free. No strings attached.
Bonus: Unlike many aforementioned Giveaway of the Day-sponsored DVD rippers, this one should work for life. In other words, the registration code isn't DRM-ed to a specific date.
"DVD Ripper for Mac works on both encrypted and non-commercial homemade DVDs and can convert to MP4, MOV, iTunes, iLife, AVI, FLV, MP3, etc."
Digiarty Software has updated, DVD Ripper for Mac with Power PC support added, so it's an option worth considering. It now works with both PowerPC and Intel Macs.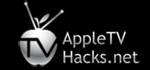 If you need a DVD backup program which offers stable conversion process, great video quality and very fast conversion speed and if you are looking for DVD backup solution for DVDs of the new generation copy protection, this DVD ripper should be your choice.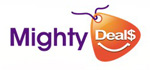 Summer is the perfect time to lose those unsightly DVD cases! Add pounds of pure movies to your iPhone, iPad, PC, Mac and Apple TV with the WinX DVD Ripper. In less time than it takes to program a Stairmaster, your favorite DVD's will be converted into practically any format. Watch what you want, when you want, and never feel hungry for movies again.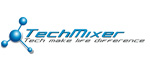 Meanwhile, WinX DVD Ripper offers the most stable conversion process, the best video quality and the fastest conversion speed, this DVD ripper for Mac is your choice. With Multi-core CPU and Hyper-threading supported, it offers you up to 5x – 8x real time converting speed.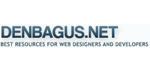 Alice in Wonderland, Twilight New Moon and 2012, etc, such hot movies! Meanwhile, however, almost all DVD backup programs got stuck when working on these DVDs of the new generation DVD copy protection technology. WinX DVD Ripper for Mac – almighty solution for backing up all kinds of DVDs to your computer or portable devices on Mac OS X.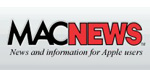 It's not particularly easy getting DVD content onto an iPad, though there are several ways of doing so. And this is something most iPad users will want to do since the Apple tablet is a sweet (if not HD) device for viewing video.Digiarty Software has updated its US$39.95 DVD Ripper for Mac (http://www.winxdvd.com/dvd-ripper-for-mac/) with Power PC support added, so it's an option worth considering.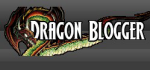 The software will copy even digitally copy protected movies and allows you to backup your entire DVD library at your house. I do want to point out that as a parent I have children who are very young and they get scratches, finger prints and damage nearly all of their Disney films that I have purchased over the years. Backing up your movies and playing them off of the copy is so much better than having your originals damaged.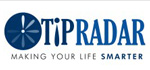 Being fully customer-oriented, this three-step Mac DVD ripper ensures all users to handle with facility. Multi-core CPU (fully use up to 8 core processor) and Hyper-threading supported, it gives you ultra-fast ripping speed.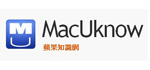 以往,我們可以透過一套免費好用的軟體HandBrake來做到,不過Stanley最近幾次的經驗,對於有防拷機制的DVD影片,HandBrake幾乎都無法順利轉檔了,只能轉向付費軟體一途,而Digiarty的WinX DVD Ripper for Mac就是個不錯的選擇。
This software support new generation DVD copy protections technology. Since Oct. 2009, the latest DVD copy protection technology has been widely adopted by famous film publishers Disney, Paramount and Warner.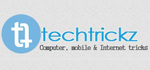 A DVD ripper is a necessary software for copying contents of a DVD to a hard disk and converting them to other formats like MP4, FLV, etc.
WinX DVD Ripper for Mac is a commercial application for Mac OS X (Tiger/Leopard/Snow Leopard) and allows you to rip DVD movies to iTunes, MOV, MP4, FLV and other formats and you can play them on your iPad, iPod, iPhone, Apple-TV or PSPs.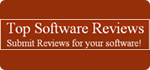 WinX DVD Ripper for Mac, as its name suggests, is DVD ripping software for Mac OS users. It can perfectly help you rip and backup DVDs to Mac iTunes, Apple iPhone, iPad, iPod, Apple TV, Android HTC, Samsung, Sony PSP and other mobile devices. Not limited to DVD disc, this Mac DVD ripper also supports ripping DVD ISO image to the mentioned mobile devices without any quality loss. It is your ideal choice for DVD ripping job.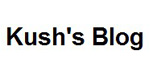 I found it nice that they tried to keep it simple (Mac philosophy), yet gave the user full control, trust me that is hard to do since I come from an MIS major. Another really cool thing I liked was the ability to control the amount of CPUs to use for an operation. Since I have a four core Xeon processor, that might help out in the ripping speed.