Free Blu-ray Player - Play Bluray Disc on PC Free Blu-ray Player Software
Play Blu-ray on PC with Free Blu-ray Player Software
Before having impressive High-definition enjoyment brought by Blu ray technology, you need to invest hundreds of dollars to purchase a Bluray Player. However, things also change in the world of BLURAY and it is no more a fantasy to use free Blu-ray Player on computer.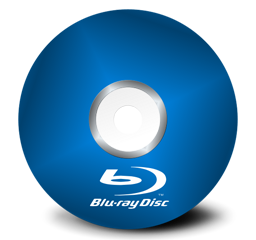 Content:
1. Free Blu-ray Player - DAPlayer
2. Why DAPlayer is the Best Free Blu Ray Player Software?
What is the Blu-ray?
The name Blu-ray Disc refers to the "blue laser" used to read the disc, which allows for Six Times more storage than on a DVD. Usually a Blu-ray disc can hold 25/50 GB storage. But since June 2010, The BDXL format is capable of supporting 100GB and 128GB write-once discs. It sounds like Blu-ray become the only choice for High-definition video with up to 1080p/1080i. With the introducing of Multiview Video Coding (MVC, 3D Blu-ray technology), MPEG4-MVC can compress both left and right eye views with a typical 50% overhead compared to equivalent 2D content, and can provide full 1080p resolution backward compatibility with current 2D Blu-ray Disc players.
Hot Search: Bru-ray Player, Blu-ray Software, play Blu-ray on PC, Blu-ray to MP4, Blu-ray Disc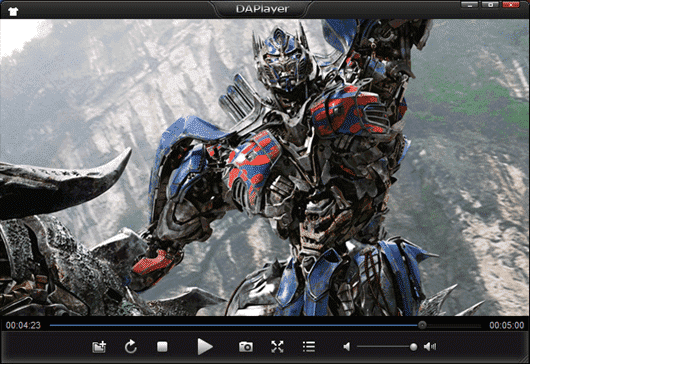 Free Blu-ray Player - DAPlayer
DAPlayer is totally free Blu ray Player, which can not only playback tool for Blu-ray disc, but also take the job of free HD Media Player. DAPlayer is the ultimate Bluray/DVD/HD video player on the Windows PC. Up to 1080p Bluray, AVCHD, TS, MKV, MPEG4, H264 movies playback, it brings razor-sharp HD images as well as high-definition audio enjoyment. Efficient launching and running process cause lowest use of your computer's horsepower, so DAPlayer can be regarded as most low-carbon Free Blu ray Player program ever.
DAPlayer - 100% Free, Clean and Safe Bru-ray video player to play Bru-ray videos and also MTS, AVCHD, MKV, MOD videos on your Windows computer smoothly and clearly!
Engineered with more than 450 up-to-date Video/Audio codecs, DAPlayer will steer you though out any videos you get. Extra features like fully supports Multi-track video/audio and subtitles and TrueColor System are guaranteed to deliver the highest quality viewing and listening experience on Windows PC. All High Techs brought by Free Bluray Player - DAPlayer - are made for one thing only: Gives you true HD Viewing Feast you always dreams to.
Why DAPlayer is the Best Free Blu Ray Player Software?
Reason 1 - Support Free Playing all Bluray Discs back
Support playback commercial Bluray and homemade Bluray regardless protection and restrictions armed on the disc. Compatible with copy protected Bluray disc and remove BD+. Even play Bluray from hard disk backup files and virtual driver.
Reason 2 - What you see from DAPlayer are all High-Definition
DAPlayer supports all 1080P/1080i HD videos with brilliant picture, such as Bluray M2TS, HD Camcorder AVCHD, TP, MPEG-TS, HD DVD EVO, MKV, AVC, JVC MOD. Also support the HD video mixed-in subtitle tracks.
Resons 3 - DAPlayer gives you High Quality Audio System
Blu ray player free DAPlayer is able to support up to 8 channels audio system, mix audio to 2 channels headphone and surround sound. Support Multi-channel DTS, TrueHD, AC3/Dolby. DAPlayer is based on BASS Audio System, which makes your movie watching just like seated in Theatre.
>> Learn More ditails about DAPlayer
Other Tips: Though some Blu-ray Players support Blu-ray M2TS/MTS videos, you are not allowed to play HD Blu-ray video upon your iPod, iPad, iPhone, PSP. You need to convert Blu-ray to MP4 or other videos supported by iPod, iPhone, iPad, Android, etc. Hence you need a video converter.
>> Download Free Blu-ray Player
>> Download Free Video Converter
If you still have any question about free Blu-ray player or how to play Blu-ray videos, please feel free to Mail Us >>
[Related Sotware] If you want to convert/transfer your commercial and camcorder HD videos to iPhone 6/6 Plus/5S, iPad Mini and iPad air, Samsung Galaxy Note 4/Edge, HTC One M8, WP8, Amazon Kindle Fire HD, Chromecast, MP4, AVI, MPEG, MOV and so on devices and formats, please turn to WinX HD Video Converter Deluxe!