WinX DVD Player - Free Download
WinX DVD Player helps you play DVDs with all regions 1-6 protection and copy protections.This region free DVD player also plays home-made DVDs and internet videos in the formats as AVI, ASF, DAT, DivX, MPEG, RM, RMVB, VOB, WMV, Xvid, etc. with ease and excellent quality.
Download WinX DVD Player to play your protected DVDs and internet videos!
Click the Free Download button below to download WinX DVD Player and play DVDs & videos on PC.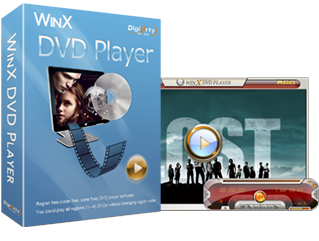 User review
This DVD player really works well. I was impressed by its efficiency and simplicity. And the interface is very detailed and clear. I have found it to be an awesome piece of DVD playing software.
Comment by Dick
I feel lucky to get this DVD player software. Its beautiful performance attracts me much. I think you guys did a great job. The fast launching speed and the high quality are our users' most wanted, and you combined the two together.
Comment by Michael