How to Download and Install Cydia on iPhone iOS 11/10 without Jailbreak/PC
Ways to Download and Install Cydia on Jailbroken or Non-Jailbroken iPhone iPad
Q - "How do I download and install Cydia to my iPad 3 without a PC or jailbreaking? I can't find out how to download Cydia. I have no PC and my iPad isn't jailbroken. I have iOS 6.1.3. Please help!"
Ask anyone about the best Cydia installer, and you'll get widely varying answers. Are you still confused about what the Cydia is? How to download and install Cydia on iOS? This is a help center where you can find solutions to how to install Cydia on jailbroken iPhone iPad to get free game/movie apps, how to download Cydia on iOS 11/10/9/8 without jailbreak or computer and even how to fix Cydia errors. Before all that, transferring iPhone data files to computer for backup is recommended, with best iOS file manager.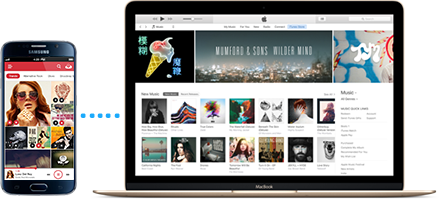 Best iOS File Manager to Backup iPhone iPad to Computer before Downloading Cydia
WinX MediaTrans is designed to help you backup iPhone iPad files by fast transferring photos to PC, sync videos and songs between iPhone 8/7/6S and computer before you download Cydia on your mobile with or without jailbreaking or in case of errors of data losing.
What Is Cydia?
Cydia (on Wiki) – A software application for iOS that enables users to download and install software packages on jailbroken iOS Apple devices such as iPhone, iPad, and iPod.
Cydia is popular especially for its capability to allow users to install apps not approved by the official Apple App Store. There have been ways to download and install Cydia on iOS 11/10/9/8/7 with suggested Cydia installers. Generally, jailbreak your iOS devices and Cydia will be installed on iPhone/iPad by default and then you can add tweaks using Cydia repos.
Related: Update to iOS 11 and fix errors
[Solutions] How to Download and Install Cydia on iPhone iOS?
"Is it safe to jailbreak my iPhone and install Cydia on iOS 8? How to download Cydia on my iPhone 6 or later the iPhone 7?"
Normally, the first step for the installation of Cydia on iOS 11/10/9/8 should be to jailbreak your iPhone 8/7/6 or iPad with a third-party tool, such as Pangu and Evasi0n. Some people suggest that Cydia is not yet optimized for iOS 8/9, let alone iOS 10 or 11, so there might be some Cydia errors. If you want to get a Cydia working perfectly, wait for the updates. Let's download and install Cydia on iPhone 6 (Plus) via jailbreak.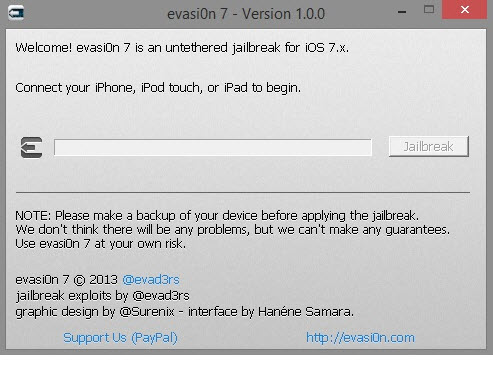 Install Cydia on iOS by using a 3rd-party jailbreak tool. Take Evasion as an example:
1. Download and install Evasion first. Right click on the jailbreak tool and run it as administrator on PC/Mac.
* Evasion will be downloaded as a zip file and have to be opened in administrator mode.
2. Connect your iPhone with PC and click "Jailbreak" when Evasion detects your iOS device.
3. Wait until you are asked to tap on the Evasi0n icon on the home screen, during which Cydia would be downloaded and installed on your iPhone.
4. After an untethered jailbreak, you will be able to freely use Cydia on iOS.
More on how to jailbreak iPhone 6 (Plus) and any iOS 8 device...
Warning: Jailbreak is the most preferred way to install Cydia, which circumvents iOS security measures to install apps and tweaks that are not allowed in the App Store. Although it is recognized as "legal" and totally different to "unlocking", you'd better do a backup before jailbreaking. And be aware that there will be no customer support for jailbroken iPhone.
How to Install Cydia on iPhone without Jailbreak or PC?
- "Can I install Cydia on my ipad 3 with iOS 7.0.4 with no jailbreak or computer? How to download Cydia full version without PC? Please help me!"
- "I want to enjoy some jailbreak tweaks and apps on my iPhone 5S. But I am on iOS 7.1 and don't want to jailbreak it. Is there any way to install Cydia on iPhone without jailbreak?"
Here is the quick access to Cydia installation on iOS without jailbreak:
1. Open Safari on your iPhone and turn to the site www.cydiaios7.com
2. Once the page is fully loaded, hit the up arrow button at the bottom of the screen.
3. Next, click button "Add to Home Screen".
4. Type in "Cydia" and tap "Add" to install Cydia on your iPhone iPad.
To transfer, edit and manage iPhone iPad photos, music and videos fast and easily, please turn to WinX MediaTrans