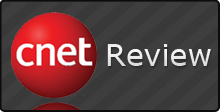 WinX HD Video Converter Deluxe has the muscle to convert nearly any video or audio file to nearly any other format.
Looking to convert a video or audio file into a different kind of video or audio file? Freeware favorite HandBrake can handle some video formats, but it's a bit out-of-date -- and nowhere near as comprehensive as a utility like WinX HD Video Converter Deluxe.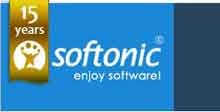 Supports both single and batch conversion modes. Allows you to automatically shut down your computer after conversion completed. Super fast converting speed; up to 300%-500% faster than real time.
Very useful to load up my Windows Mobile phone with some media, and I should be able to convert to any format I could reasonably want. I also like its support of multi-core and hyperthreading.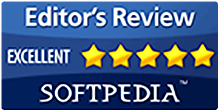 WinX HD Video Converter Deluxe is a simple-to-use program which comes with advanced features for encoding video files.
The video converter uses a moderate amount of system resources, contains a comprehensive help file with snapshots and quickly finishes a task without freezing or crashing. We haven't come across any issues during our tests. The image and sound are kept at a very good quality in the output videos.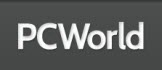 You know, the video that you downloaded or encoded in a particular format that's not compatible with a particular device? The software WinX HD Video Converter Deluxe - I've used before, works pretty well. The program is designed to convert just about any kind of video file to just about any other kind of video format. Thus, you can turn an AVI into an MPEG, a Windows Media Video into an iPhone video, and so on.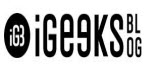 After you have shot your 4K video using iPhone or any other camera, you can import that to your Mac or Windows and then open the same in WinX HD Video Converter. Thanks to the level-3 GPU acceleration, converting a 4K video is extremely fast.
If you wish to stay ahead of the curve, you need tools like WinX HD Video Converter to create engaging video content.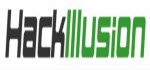 Are you looking for any software that can handle all video formats of your multiple device including DVR, iPad, PSP, Xbox, Mobile or desktop then WinX HD video converter deluxe is best converter tool to convert the video format that works for your devices. It is all-in one powerful video converter tool that helps you to transform High Definition videos into a wide range of formats.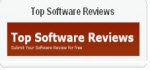 With WinX HD Video Converter Deluxe, it's easy to t extract video from HD cameras, no matter what HD camera you use, JVC, Panasonic, or Canon. Moreover, users can also make backup of Blu-ray video and convert videos that are recorded by HDTV. It can convert video with 5x – 15x real time converting speed. So much time is saved for modern people who are busy always.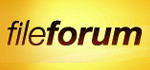 WinX HD Video Converter Deluxe excels your multimedia power with a collection of HD video converters, online video downloader and DVD burner bundled into one video software. It is built in 210+ codecs which brings users a feature-rich solution to convert between all popular video formats and convert videos to fit various multimedia devices.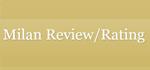 WinX HD Video Converter Deluxe supports many video formats, with highest output quality, it burns converted videos directly to DVD, this is big plus because many similar software don't support this function, this saves time, it's easier to use, and faster creation. Also with additional tools such as video downloader, which allow you to easily download all your favorite video from websites such as YouTube to your computer.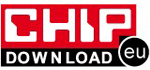 With all the supported formats and support for Multi-core CPU's, WinX HD Video Converter Deluxe sounds like a wonderful tool. It is such a pain dealing with various formats and codecs. I have half a dozen programs for handling various conversion/rendering tasks for Multi Media. Having one "go to" program would be great.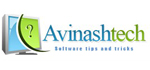 I have yet to find a video file that WinX HD Video Converter Deluxe couldn't handle. I've had problems in the past with the .MKV container on other converters not converting audio or subtitles correctly, yet WinX HD Video Converter Deluxe gave me no problems with those files. The multi-track feature also impressed me as I was able to select the preferred audio language of the container (in this case .MKV) which I have yet to see on any other converters that I have tried.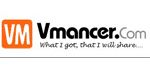 In the profile setting section there are several settings types for Nokia mobile phone. For other Nokia phones type can be adjusted on the video resolution and output format. The more interesting of WinX HD Video Converter Deluxe is its ability to download the video directly from YouTube and then convert it into desired format.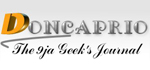 Whether you own an iPhone or an iPad, an Android or a Nokia smartphone, this software makes it all easy to convert your videos to the format compatible with and optimized for your gadget. Apart from all that, the feature I love most about this software is the YouTube feature!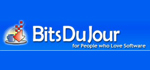 WinX HD Video Converter Deluxe has everything you need to convert HD video, burn DVDs and download videos from YouTube, all in one package. Use WinX HD Video Converter Deluxe to download video content from YouTube, Metacafe, Dailymotion, and other sites for local storage and playback on your own schedule! You can also make digital backups of your precious DVDs and Blu-ray movies, perfect for households with toddlers or clumsy adults!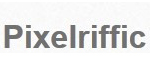 The software accepted the footage from the Canons, and offered a wide range of output formats. The interface is intuitive, and there are a number of preset output options, each with its own preset bitrates and resolution settings and so on. You can of course opt to override the settings as desired. Several HD specific presets offer AVI, MP4, MOV and even a YouTube friendly HD preset. Conversions may be done in batch by adding multiple files.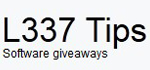 This video software not only supports converting HD videos and regular videos AVI, MP4, MPEG, WMV, MOV, 3GP, but also enables you to download videos from Youtube, Metacafe, Dailymotion, etc, convert them into your desired video formats for convenient offline playback or for further edition in Windows Media Center.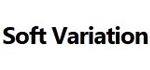 WinX HD Video Converter Deluxe 2012 is a miniature handy application to transform Hovering Suggestion videos into a wide scope of formats on Mac and Windows. The scope of turnout formats is impressive and absolute works briskly, steady on an elderly laptop obscure sole 1GB strike. Legitimate supports Multi - passage HD video M2TS, MKV, AVCHD, HDTV BDAV and MPEG - TS videos.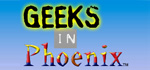 As some of you know, I like working with videos (especially the YouTube Geek Tips). But each video source (screen capture, Smartphone, camcorder, etc.) has its own format and converting them to other formats can be hard. But that just got a whole lot easier with WinX HD Video Converter Deluxe from Digiarty Software.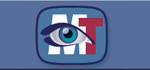 WinX HD Video Converter Deluxe is a little handy application to transform High Definition videos into a wide range of formats on Windows. The range of output formats is impressive and it works fast, even on an old laptop with only 1GB ram. It is a good application to work with from Windows 7. In comparison with AVS4You, we definitely prefer this application. So it gets a 4 Star from us!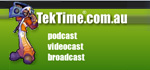 The download is quick as the file is not that large and the install was smooth. The WinX HD Video Converter Deluxe interface has a clean and intuitive layout. All the essential features are right there in front of you and easy to access. You can drag and drop or select your file for converting and there is even a feature to get video straight from YouTube for conversion. This is where WinX HD Video Converter Deluxe excels as there are 210 different codecs that can be used. However the software makes this all very simple and straight forward.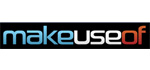 Are you looking for a single program that can handle most of your video needs. Whether you need to burn DVDs, convert HD videos, or download videos from YouTube, WinX HD Video Converter Deluxe is the perfect program for you. It takes popular functions that would typically be found in three different programs and combines them into one.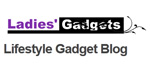 WinX HD Video Converter Deluxe from Digiarty is a great video conversion solution for anyone who wants to use single software with easy-to-use settings and an eye-catching user interface for converting between the most popular video formats, including HD videos. The software is available for purchase on the developer's website, but you have the possibility to download the trial version for free. The trial has a limit of 5 minutes for 5-minute files and of half the video if it's shorter than 5 minutes. It comes without the Start Time option.

We are in a position to say that WinX HD video converter deluxe is a software to go for if quality and competence is your requisite. It is pretty easy to use and has quite an intuitive interface that makes the task of video editing more simple and enjoyable.