Free MP4 Player for Windows 10 - Play 720p/1080p/4K MP4/H.264 Movies on Windows 10 PC
"I upgraded to Windows 10 and windows media player cannot play any of my mp4 files. I get the error message, "Windows Media Player can't play the file. The player might not support the file type or might not support the codec that was used to compress the file". Is Windows Media Player no longer the best MP4 player for Windows 10? Then what is?"
To fix Windows 10 won't play MP4 video errors, you should find out the precise reason, for example, the player lacks certain codecs since MP4 is a container format, or some plugins, for some reasons, are missing in your WMP. By the way, VLC is not the ideal choice for playing MP4 on Windows 10. Then what is the best MP4 video player for Windows 10 PC?
What Is the Best MP4 Player for Windows 10?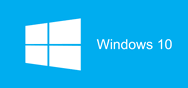 Virtually all video players on PC are born to be able to play MP4 videos, since MP4 is the most commonly used and widely accepted video format: when you shoot a video with a Samsung smartphone, it comes out as an MP4 file; when you download a video from YouTube or other online media hub, it has the most possibility to be MP4. So this article aims to pick out the best MP4 player for you, Windows 10 user, i.e., the media player that at least has a crisp graphic effect when playing MP4 videos on Windows 10 smoothly.
The first name comes to my mind is "5KPlayer". You may have good reasons to doubt it. Yes, there are several good free Windows 10 video players. But 5KPlayer can truly tops the free MP4 player for Windows 10.
Unlike Windows Media Player which requires installing MP4 format and MP4 associated codecs, 5KPlayer is a one-piece player app that saves user's trouble of installing any codec or codec pack; instead, it integrates all video audio codecs inside. So, all you have to do is to install it and play.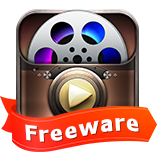 Download the Best Free MP4 Player for Windows 10, 8/8.1, 7, XP…
5KPlayer plays any MP4/H.264 and HD MP4 videos on Windows (10) with ease! As the best alternative for VLC and WMP, it helps play any videos, audios and DVDs on Windows PC without the need of installing codecs. It can also download online videos and music, act as Apple AirPlay receiver and sender. All for free!
| Over 5,000,000 downloads on Softonic.
Why Should I Choose this MP4 Player for Windows 10 Over Others?
5KPlayer has been downloaded over 5 million times on Softonic alone and is repeatedly recommended by editors in tech sites as the best video player for Windows 10 PC, why? To be specific, basically the following merits can take the credit: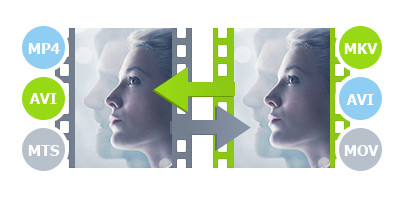 1. It can do without any other codec
In addition to MP4 format, the media player software stretches to 240+ video audio formats with hundreds of built-in codecs. Therefore, users do not have to install any other tools, plugins or codecs for playing MP4, MKV, MOV, WMV, FLV, MPEG, HEVC, MP3, AAC, 3GP and almost any media files.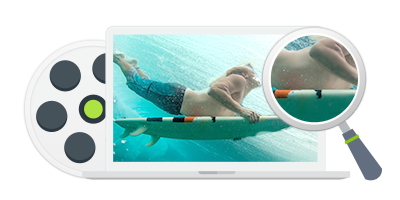 2. It delivers crystal clear picture quality
A lot of factors can decide video quality, including video bit rate, frame rate and resolution. In most cases, it is bit rate that weighs up the clarity. When playing a video, 5KPlayer will keep and optimize bit rate, and automatically identify the video resolution so it can play back videos smoothly in original quality, be it a 480P SD MP4, 720P/1080P HD MP4 or 4K/8K UHD MP4 video.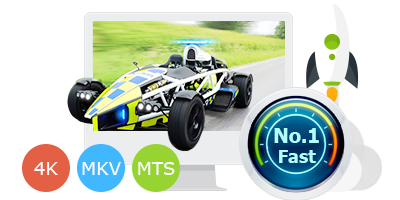 3. CPU use: about 5%
The average CPU usage of the video player that is capable of playing 4K/HD MP4, MKV and MTS on Windows 10 is around 5%. Specifically, when playing a standard MP4 video, it only occupies the CPU use of lower than 5%; for playing back a HD MP4 video, it takes about 5%-8% CPU utilization. That will definitely not drag down your computer's running speed or affect other processes.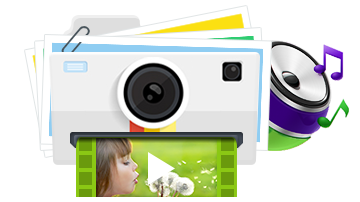 4. Advanced technologies used
There are many high-edged technologies utilized in 5KPlayer for the playback of MP4 videos. To name a few: Hardware Acceleration, TrueTheater stabilizer, DirectShow technology, Yadif/Blend/Inear Deinterlace filters and Bonjour service.
Top 5 MP4 Players for Windows 10/8.1/7 of 2019 >>
Windows Media Player MKV Codec for Windows 10/8(.1)/7 >>
HD Video Converter for Windows 10 | Convert Any HD Videos on PC >>
How Do I Play MP4 Videos on Windows 10?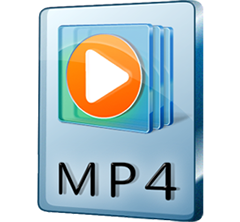 To play an MP4 file on Windows 10, one should have an MP4 file. 5KPlayer will help download it from a trusted online site or open it from the computer's hard drive.
Step 1. Import an MP4 video file.
Download

and install the best free MP4 player on Windows 10. After opening the program, you can choose to drag and drop the source file to the main window, click "Video" button to browse or navigate to "File -> Open Media File". If you do not have any MP4 video on your hard drive yet, you can just download it free from YouTube and so on using the same program.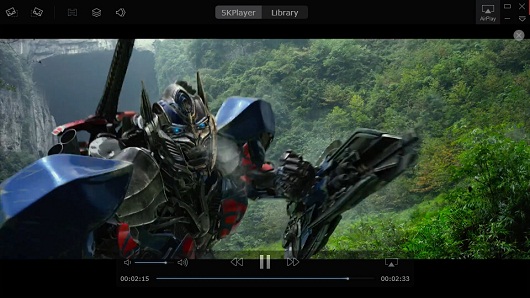 Step 2. Play the MP4 video file.
After quick loading, the player will play the MP4 video immediately without any choke.
Step 3. Make some change.
Based on your needs, you can rotate the MP4 video left or right by 90 or 180 degree, you can pause at any second, or drag to realize Fast Forward and Rewinding.
What if you want the MP4 videos to be played on various devices (at different aspect ratio) and through different platforms? What if you need to convert MP4 from many other formats? What if you want to crop/trim/merge the videos? In most cases, Windows and Mac users also need a video converter.