Freemake Malware: Is Freemake Safe to Use?
Anti-virus program like Norton, BitDefender blocked the download and reminded you that there is a potential Trojan malware in your downloaded Freemake video converter exe file. If you insist installing Freemake, it might put your computer security into danger. Does Freemake video converter have malware/spyware? Or is the detection just a false positive?
One user called Victoria (staff from Freemake) claimed on Norton community that freemake is safe and clean. Plus, Norton antivirus products don't detect Freemake Video Converter as malicious. Well, according to wikipedia, Freemake video converter's installer totes potential malware since version 4.0.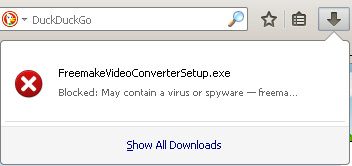 If you get significant files, personal data stored on your desktop, you'd better not take this risk of installing freemake with potential malware/virus on your computer. After all, there are always a wide selection of Freemake alternatives to do the video conversion task. Check the below candidates if you have no time and energy to look somewhere else.
WinX Video Converter Free - 100% Free and Safe
WinX Video Converter Free is 100% free, safe and clean from any adware, malware, spyware, virus or any unwanted toolbars. As for the video features, it does what freemake does and even does them better. It can ingest all the modern video formats you feed it, be it MP4, H264, H265, MKV, MOV, FLV, AVI, AVCHD, MPEG, MTS, 3GP, etc. and convert them to any video/audio format playable on iPhone iPad, Android, Microsoft Surface Pro, Google Pixel series, Xbox, PS4/5, etc. with 420+ preset profiles.
With unremittingly optimized conversion algorithm and High Quality Engine, this freemake alternative can be enormously rewarding, producing videos you can be proud of, up to 98% quality reserved, virtually zero quality loss!
Another welcome addition is the powerful video downloading feature. It supports you to free download video from Vimeo, Dailymotion, Facebook, Vevo, crackle, etc. over 1000+ sites (several times more than freemake).
Freemake doesn't offer macOS version, but luckily, WinX makes this up with a Mac video converter version with latest macOS Big Sur supported. Try freemake alternative for macOS if you're running on MacBook/iMac.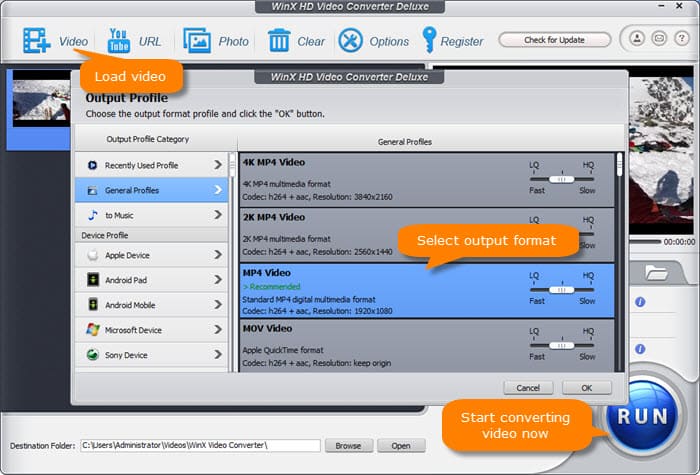 Check the detailed guide if you need nitty gritty on how to use the best freemake alternative to convert video freely. Or watch the below YouTube video tutorial if too many words impose burden on you.
Joyoshare Video Converter - Safe and Clean
Why would Joyoshare be listed here as runner-up? Joyoshare probably looks simple, but there's more to it than meets the eye.
Firstly, it comes on the scene with a clutter-free design; no matter what kind of skill level you're in, you can use it to transcode videos without having to read word tutorial or video guide. Secondly, Joyoshare has almost all of your everyday conversion needs covered, converting video to MP4, MOV, MKV, MPG, M4V, H264, MP3, etc. 150+ formats. Last but not least, it even surprises you with its DVD conversion feature, letting you load and convert DVD to digital formats. Isn't that cool?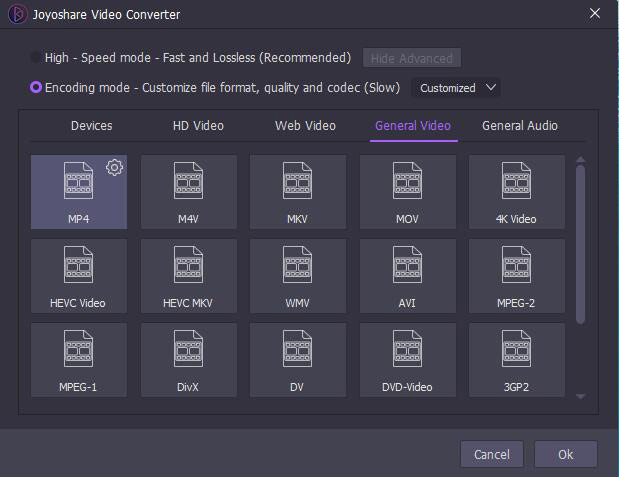 The reason why WinX edges out Joyoshare lies in output video quality, speed and video downloading feature, alongside with cost. Joyoshare is a shareware video converter, which doesn't allow you to enjoy full features unless you pay for it first. Of course, try its trial before you go!
Wise Video Converter
Wise Video Converter makes video conversion in a manner that is safe, simple and fast. With a self-explanatory interface, you're able to free decode and re-encode videos with simple 3 mouse clicks, no tutorial or guide needed. Its speed is pleasing, as well, a 23-min 1080p MKV video to MP4 conversion with only 7mins 68 seconds costed. Though it's not the fastest one, it's still acceptable.
There're some gripes since we have to mention. Identical to handbrake, the output video formats only include MP4 and MKV, as well. Plus, it excludes Windows 10, only Windows 8/7 or older supported. As for other features like video downloading, editing, go back to the above freemake alternatives. It's worth your download and try if you don't pay for a video converter for video length shorter than 30 minutes.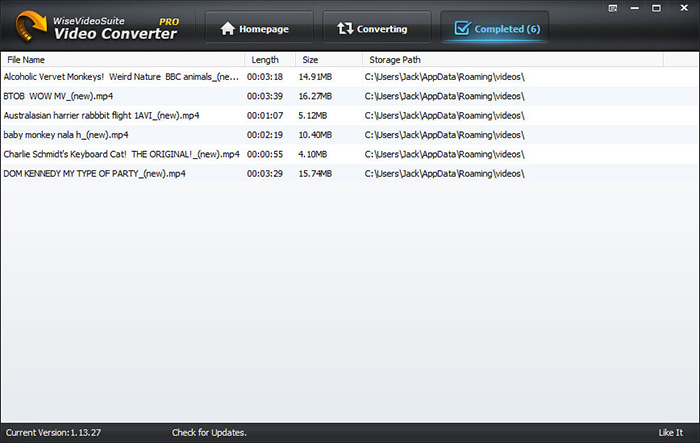 On top of the afore-mentioned freemake alternatives clean from malware and spyware, there are some other replacements with high level of safety, e.g., handbrake, Any Video Converter, keepvid, FFmpeg, online video converter service, etc. If we miss some awesome products, you're warmly welcomed to share with us via Email, Facebook/YouTube official account.