What is WMV - Windows Media Video - Video File Format Wiki
What is WMV? - the Definition of Windows Media Video Format
Windows Media Video (WMV)[1] is a compressed video compression format for several proprietary codecs developed by Microsoft. The original video format, known as WMV, was originally designed for Internet streaming applications. The other formats, such as WMV Screen and WMV Image, cater for specialized content. Through standardization from the Society of Motion Picture and Television Engineers (SMPTE), WMV 9 has gained adoption for physical-delivery formats such as HD DVD and Blu-ray Disc.
The WMV file type is primarily associated with 'Windows Media File' by Microsoft Corporation.It requires version 8+ of the Windows Media Player. Now you can easily watch WMV video on several media players, such as 5KPlayer, VLC, The KMPlayer, Mplayer, and with Microsoft Flip4Mac software, you are able to play WMV files on your QuickTime Player.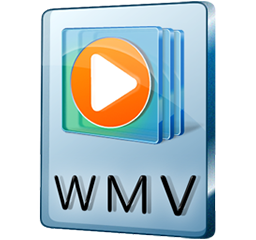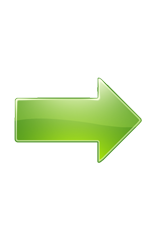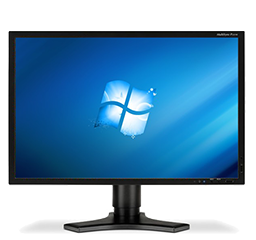 How to Free Play WMV Videos on Windows/Mac?
5KPlayer - The best free AVCHD video player that can play WMV, WMV HD 1080p/1080i and any other videos on PC (incl. Windows 10) and Mac directly and smoothly.
5KPlayer is one such utility since it helps you enjoy a wide range of multimedia files that you can also organize in playlists.
- Giorgiana Arghire (Softpedia Editor)
WMV Playback Features: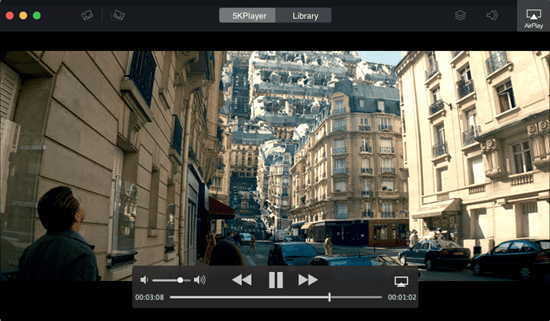 | Supported Audio Codecs | Supported Video Codecs |
| --- | --- |
| Windows Media Audio 9 | Windows Media Video 9 |
| Windows Media Audio 9 Professional | Windows Media Video 9 Advanced (VC-1) |
| Windows Media Audio 9 Lossless | Windows Media Video 8 |
| ISO MPEG Layer 3 (MP3) | Windows Media Video 7 |
| Microsoft G.726 | ISO MPEG-4, versions 1.0 and 1.1 |
| Microsoft IMA ADPCM | Microsoft MPEG-4, versions 2 and 3 |
| Microsoft G.711 aLaw | Microsoft Motion JPEG |
| Microsoft G.711 uLaw | |
| Microsoft ADPCM | |
Microsoft claims that WMV 9 provides a ompression ratio that is 2x better than MPEG-4, and 3x better than MPEG-2; Microsoft also claims that WMV 9 is 15-50% better than WMV 8 in terms of compression efficiency. But, one test reportshowed that WMV 9 had worse compression efficiency than WMV 8, andmany 3rd party WMV compilers have had worse performance than Windows Movie Maker.
Windows Media DRM:
Windows Media DRM a Digital Rights Management service for the Windows Media platform. It is designed to provide delivery of audio and/or video content over an IP network to a PC or other playback device in such a way that the distributor can control how that content is used.While none of the WMV codecs themselves contain any digital rights management facilities, the ASF container format, in which a WMV stream may be encapsulated.
Windows Media DRM, which can be used in conjunction with WMV, supports time-limited subscription video services such as those offered by some video/audio company. As a component of Windows Media Connect, it is supported on many modern portable video devices and streaming media clients such as the Xbox 360.
Related Tool: Convert WMV for Free with WinX Video Converter
Free Video Converter is a free, clean, safe yet all-round video converting software. Thanks to its support for hundreds of audio video codecs and 50 audio codecs, the Free WMV Converter converts video free between WMV and videos like AVI, MP4, H.264, MPEG, FLV, MOV, 3GP, QT, TS, MOD, TOD, as well as audio formats like MP3, AAC, iPhone ringtone, etc. This all-purpose video software can work well on Windows 10, 8, 7, XP, Vista, Mac OS X 10.10 Yosemite and more.