Why Can't I Play 4k Video Files on PC/Mac? – Solved with GPU - and Video Compression
Why Can't I Play 4k Video Files on PC/Mac? Here Are Frequently Questions Like 4K Video Not Playing: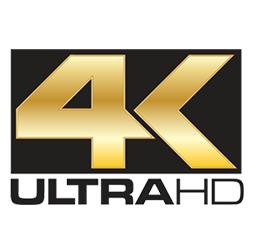 - A few months ago I had not problem playing GoPro Hero6 4k 60fps videos in my Windows 10. However, after Microsoft began rolling out the latest Creators Update, I can't playback the 4K 60 FPS videos in this desktop anymore. Specifically, the window is black. What caused this?
- Lately I have been trying to watch some 4K videos on my new laptop, a Lenovo Z50-75, AMD FX7500 R7 Radeon @2.1GHZ Turbo to 3.3, but the laptop can't keep up. It plays absolutely no frames (Audio works fine). I downloaded the AMD system monitor, and noted while trying to play 4K the CPU was at 100% And GPU at 0%. Any suggestion?
- I have Intel i9-7900X processor, so it is one of the most effective CPUs available now all over the world. I have also Nvidia GTX 980-TI graphics card. Now I cannot play smoothly any HEVC video on any player. How to fix this?
You may be one of the millions who have experienced 4K MKV stuttering, 4K HEVC frame drops/video lags, choppy 4K playback, or 4K video player hangs errors when playing 4K videos or games. In this article, we'll focus on how to fix 4K video playback errors on a PC.
Before everything, you need to figure out what causes 4K HEVC not playing on PCs. There are many possible causes. Please read below.