How to Watch YouTube Videos Offline on PC/iOS/Android During COVID-19 Lockdown
Save and Play YouTube Videos Offline through YouTube Offline App or Download Free
YouTube started its Red subscription service in 2014, which allows people with membership to watch YouTube videos offline for a fee. It is said that with a payment of $9.99 a month, you will be able to watch ad-free videos, save and play YouTube videos offline, as well as enable background play. Though it surely can be realized via YouTube Red service, it is nowhere near the best way, because of the following points:
1. YouTube videos can only be saved offline for up to 30 days.
2. Some video clips on YouTube are not accessible offline due to content restrictions from video creators.
3. Paying to watch YouTube movie videos offline is exclusively in the United States, Australia, Mexico, New Zealand and South Korea.
4. YouTube is down/not working every now and then. Most reported problems in 2020 include watching videos (54%) and Log-in (25%).
5. The demand for cross-screen are dramatically increasing owing to COVID-19. While YouTube Red is unavailable on tablet, mobile, HDTV, and desktop simultaneously.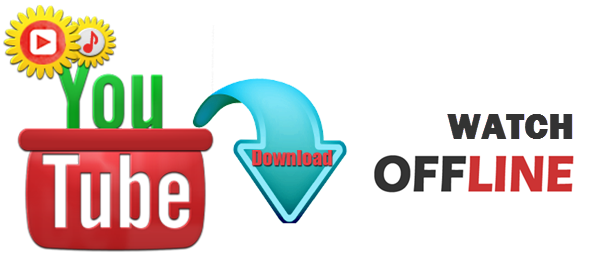 2020 Best Free YouTube Video Downloader [100% Safe]
WinX YouTube Downloader
Free download videos of YouTube/1000+ sites to watch offline
WinX HD Video Converter Deluxe
Download convert YTb videos to play offline on PC/iOS/Android

It can save (and convert, natch) videos from the likes of YouTube, and output presets for every portable device from Android to Windows Phone.
- Rick (CNET Editor)
Q - "How to watch YouTube offline on iPad? What YouTube offline app could I get? I go to my grandparents almost every weekend and my family like to travel and stuff, so I was wondering if there was an app that let you watch YouTube videos offline and listen to music. I had a bunch of them but now they all don't work and I don't want to buy the paid version if it might not work."
Watch YouTube Videos Offline via Video Download
Another way to think about the question is: Is there any app or software coping with watching YouTube offline? Well, downloading YouTube videos is actually a better way, for there will be no limitations of time and location at all. You can watch downloaded videos from YouTube offline free and freely forever. And you don't have to worry about the YouTube videos being deleted someday.
There is a great deal of tools to help save YouTube videos, cheif among which is WinX YouTube Downloader.
Charming simplicity, ultrafast downloading speed and up to 1000 supported video sites besides YouTube make this free YouTube downloader stand out and be the most recommended one here. To be precise, you're able to download YouTube videos for offline playing in MP4, FLV, WebM, etc in 1080p, 4K or even 8K UHD. And its constantly renewed download module keeps accelerating the video download speed and helps with audio video synchronization.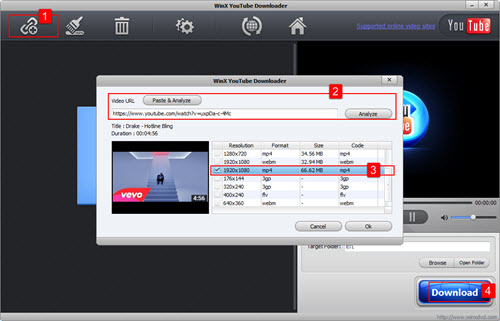 How to Download YouTube Videos to Watch Offline
- Download free YouTube downloader here first, install and open it on your PC.


- Go to youtube.com, put the movie or music video title into the searching box, and find the video you choose to download for offline watching.
Step 1-2: Click "+" button, copy and paste the YouTube video link, and then "Analyze" it.
Step 3: Choose your desired output resolution/format/size/codec.
Step 4: Press button "OK" and then "Download" to get it started. Actually, you'd better set a target folder before the final downloading step, to save the downloaded YouTube video in a right place for watching offline later.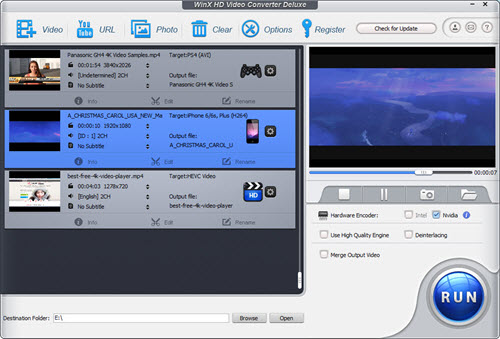 Save YouTube Videos for Watching Offline on iPhone/iPad/Android
The fact is, every device, even different versions of the same mobile, tablet or PC, has a list of its own compatible video/audio formats. So to watch YouTube videos offline with no errors, you might need a video conversion after the download. For instance, you download a YouTube video for watching offline on iPad, which however is in MKV. 4K or 8K sample videos are too UHD to be played on most mobiles at present, which requires video converting and compressing.
To save YouTube videos for offline watch on any devices, try WinX HD Video Converter Deluxe, an all-in-one ultrafast YouTube video downloader and converter. And the good news is that it just has been updated with support for hardware accelerate video encoding/decoding, making your HD and UHD video conversion much easier and faster than ever.
>> User guide on how to download and convert YouTube videos for watching offline