How to Free Download and Watch 3D Movies on PC/Laptop at Home
Tutorial to Free Download and Watch 3D Movies on PC/Laptop at Home
Last updated on Jan 17, 2020 by Kistent Waung

Nowadays, many movies are added with 3D effect. Although there are too many 3D movies bringing nothing special to the overall experience, we have to admit that some 3D movies like Avengers: Endgame and Captain Marvel do have the power to blow us away. Apart from bringing us overwhelming audio-visual banquet, watching 3D movies can boost our brain power according a new study. Moreover, with the birth of more and more 3D-capable devices, watching 3D movie is not limited in theaters, but can also be realized at home. Do you want to watch 3D movies at home? Check out the following tips to see how to watch 3D movies on PC, laptop at home.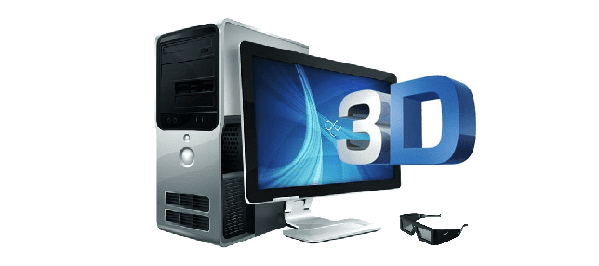 Best Free 3D Movie Downloader for Windows
WinX YouTube Downloader

– It is capable of free downloading any SD/HD 3D movies videos from YouTube and other video-sharing sites. Plus, it can also be used to free download SD/720P/1080P/4K/8K UHD movies videos. 100% free, clean.

It can save (and convert, natch) videos from the likes of YouTube, and output presets for every portable device from Android to Windows Phone.
- Rick (CNET Editor)
Where Can I Watch 3D Movies?
If you think it doesn't work for you to watch 3D movies through special 3D channels, video store, 3D movie torrent sites, etc, you can at least watch 3D movies on YouTube, where you can find many 3D movies in 1080p ,720p, 480p, etc. You can simply watch 3D movies online through YouTube app in your 3D TV, or free download 3D movies using WinX 3D YouTube Downloader for later viewing. Download and install it on your Windows PC, and then perform 3D movie downloading as follows.
The steps to free download 3D movie:
1. Launch WinX 3D YouTube Downloader and click the chain-like button to come to a new panel for URL adding and analyzing. Open YouTube, search for your desired movie title, choose 3D from YouTube filter option, find the proper 3D movie source, then copy & paste its link to the address bar of the downloader.
2. Click "Analyze" button to grab the 3D movie information. Generally speaking, you can get the video name, duration, and available output options within a few seconds. Once finished, simply choose any format and resolution from the list.
3. Click "Browse" to select a target folder to store to-be downloaded 3D movie and hit "Download" button to begin 3D movie downloading for watching offline.
When you have the 3D movie content, you are closer to watch 3D movies on PC/laptop at home.
How to Watch 3D Movies on 2D-display PC/Laptop?
Some people may believe it is impossible to watch 3D movies with 3D effects on non-3D display desktop, laptop. But as a matter of fact, you can make it when you have finished the following work.
1. Hardware requirements for playing 3D movies on PC/laptop with 2D display
* Processor-Intel core 2 Duo or AMD Athlon X2 or higher
* OS Microsoft Windows Vista 32/64 bit or higher
* RAM minimum 1 GB but 2 GB is recommended
* A minimum of 100 MB free Disk Space (any 3D movie will take up much more than it)
* Compatible Graphics Card
* 120 Hz frequency compatible display unit
* 3D vision kit
2. Prepare a pair of 3D Red/Cyan glasses.
3. Find a 3D video player compatible with your OS.
Many 3D video players are out there. And VLC is one of them. In a few steps, you can watch 3D movies on PC/laptop via VLC media player. (Note: VLC only supports for Red and Cyan 3D viewing.)
a. Load target 3D movie content to VLC.
b. Click "Tools" -> choose "Effects and Filters" option from the drop-down menu.
c. Then a new pane "Adjustments and Effects" will pop up for you. Press "Video Effects" tab -> click "Advanced" tab -> then find out "Anaglyph 3D" and check it.
d. Put on your Red/Cyan 3D glasses on and watch your 3D movies on PC/laptop.
Best All-in-One 3D Movies Downloader and Converter
WinX HD Video Converter Deluxe - Download 3D movies and other standard hot movies (full movie/trailer) and TV shows episodes in SD/HD/4K/8K MP4/FLV/WebM/3GP and convert movie videos to AVI, MOV, WMV, MPEG, iPhones, iPad, Android, Windows Phone, PS3/4, Xbox etc, on PC/Mac and delivers vivid images and high quality audios.