Alternatives to VLC – Best VLC Media Player Alternatives for Mac (11) and Windows (10)
What're the Best VLC Alternatives for PC and Mac?
You may be a bit shocked at this topic - alternatives to VLC. VLC is a popular free and open- source cross-platform media player and multimedia framework written by the VideoLAN project. As is often the case, VLC media player is helpful to stream media over computer networks and transcode multimedia files. But VLC will drive you crazy, if you have encountered some problems with VLC media player like below.
"I've recently been having trouble using my VLC player in that it's not playing some of my files, particularly the bigger sized mkv files I have. . . Anyway, I'd like to hear if any of you out there could suggest some better alternatives for VLC." -- DrRipley
"I'm getting sick and tired of VLC. The issues are too many to mention in detail, but generally: bugs (ballooning out of memory on fake/exotic movies, leftover windows, many others)… Are there any good alternatives?" -- mschulze
Searching for the internet, you'll notice that many people are seeking for VLC alternatives. So, this article will bring you the best VLC alternatives for Mac and Windows operating system to overcome the disadvantages of VLC.
The Best VLC Alternative for PC/Mac - 5KPlayer
It is free all-in-one video/audio player software for PC and Mac that can play all SD/HD/4K videos, audios, and DVDs directly and smoothly.
Disadvantages of VLC Media Player
There're many merits of VLC, like its ability to play incomplete, unfinished or damaged video, the ability to access ISO files, wide support for audio and video formats, etc. However, the disadvantages should not be overlooked.
* Installing VLC Media Player may void your warranty!
Some manufactures like Dell say that if you are using VLC player and have the volume set to maximum for a prolonged period of time it could cause damage the speakers, and replacing the speakers will not be covered by the hardware warranty. So if you do use VLC keep the volume down.
* Sometimes VLC crashes inexplicably without warning.
VLC crashes with your playlist gone. It's really frustrating. VLC may crash when you watch some normal files, try to insert subtitle or make it fullscreen. Then selecting a VLC alternative becomes a pressing concern.
* It is unable to play broken files.
VLC excels in playing unfinished or damaged video (generally, but not always). Sometimes, it tells you that the file is damaged, but actually it's just being downloaded.
* A few codes and file types are not supported by VLC.
Although VLC has a wide support for video and audio codes and formats, it requires codec settings for a few formats. It isn't an easy job for a number of people.
Other problems such as green screen with VLC are not listed in detail. No matter you have come across the problems or not, it isn't a bad thing to know best VLC alternatives. Read on to get the top VLC substitute for Mac and Windows.
2021 Best VLC Alternatives for Windows (10, 8, 7, etc.)
No. 1 - 5KPlayer
5KPlayer is a free yet professional all-in-one video/audio player for Windows 10/8/7 and also Mac OS. Built in hundreds of video audio codecs, it enables users to play all multimedia formats, HD videos, and DVDs/ISO file/DVD folder as well.
Features and functions of this good VLC alternative:
* Free play homemade and commercial DVD movies without any problems.
* Play 1080p or 1080i high-definition videos under 10% CPU cost.
* Play 4K 5K UHD videos without any glitches.
* Support for numerous popular video formats, like MKV, M2TS, MPEG1/2, WMV/ASF, AVI, MOV, RM/RMBV, OGV, FLV, MP4, H.264, M4V, WEBM.
* Listen radios from BBC, Heart, etc.
* Free download videos/music from YouTube, Vevo, Facebook, etc.
* Change your Mac and Windows as AirPlay sender and AirPlay receiver.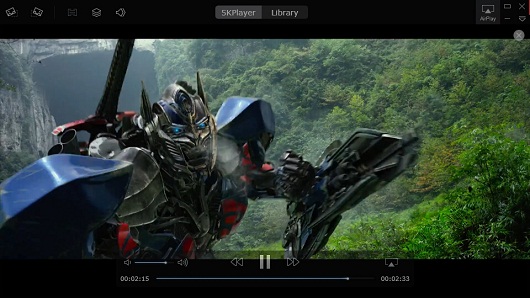 No.2 - KMPlayer
KMPlayer is a free and versatile multimedia player for Windows 2000/XP/Vista/7. It is also a strong rival of VLC, just like 5KPlayer. It allows users to play tons of files, such as AVI, WMV, FLV, and MKV.
Other features & functions:
* Support 3D format.
* Play Incomplete or locked files while downloading or sharing. No.3 - SMPlayer
SMPlayer is a multi-platform media player for both Windows and Linux. Thanks to built-in codes, users can play most known video and audio formats effortlessly, including MP4, AVI, MKV, MPEG, DIVX and more.
Other features & functions:
* It comes with a handy tool used to search for YouTube videos.
* Several skins are ready for users.
* It is available to select languages from 30+ languages.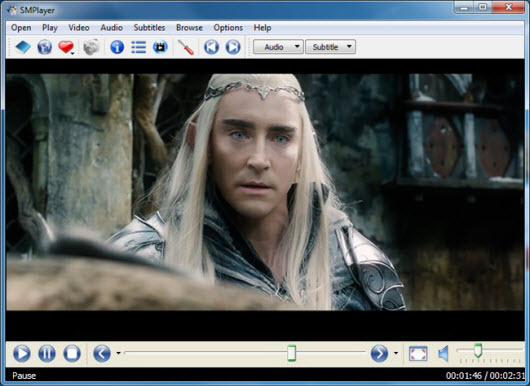 2021 Best VLC Alternatives for Mac (11, 10.15, 10.14, etc.)
No.1 - MPlayerX media player
MPlayer is a professional movie player which allows users to watch VideoCD, SVCD, DVD, 3ivx, DivX3/4/5, WMV and even H.264 movies. Like other alternatives for VLC, it is also a free and open source media player.
Other features & functions:
* It has a wide range of supported output drivers.
* MPlayer is equipped with an onscreen display for status information, nice big antialiased shaded subtitles and visual feedback for keyboard controls.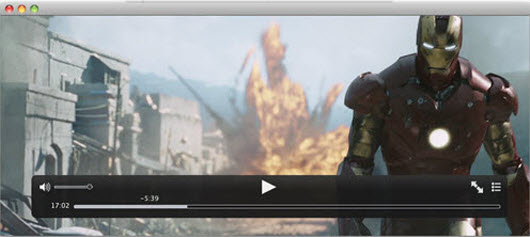 No.2 - QuickTime player
QuickTime is all too familiar to Apple users, because it is currently the default media player for Apple running OS. There's no doubt that this VLC alternative can be fully compatible with Mac OS. If you encounter some format incompatibility issues, a powerful video converter is the smart way to go.
Other features & functions:
* It is a cross-platform program for both Mac and PC.
* It is capable of watching videos from hard drive and internet.
* A handy slider enables you to set playback from 1/2x to 3x the normal speed.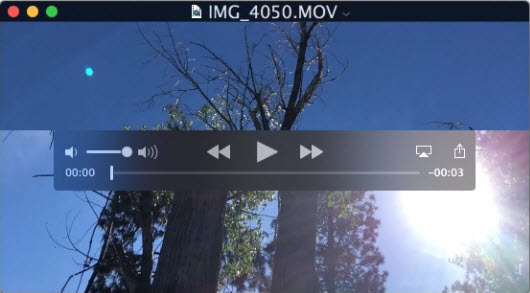 No.3 - Movist
Movist is a free, simple yet powerful player for Mac. It supports QuickTime, FFmpeg as well as subtitles. It is easy to use and available to adjust aspect ratios and configure keyboard shortcuts.
Other features & functions:
* Encodes Quicktime and FFmpeg on the fly.
* A drawback is that it doesn't support Apple remote. Apart from the above VLC alternatives for Mac and PC, there are many other media players, such as RealPlayer, UMPlayer, Miro. If you are searching for best VLC alternative available for bot PC and Mac, 5KPlayer is highly recommended in terms of its powerful capability of playing any DVD, SD/HD videos, extra useful functions (downloading & streaming), as well as cutting-edge technologies used to deliver perfect video audio effect with low CPU cost.
If you are searching for a VLC alternative that can free play all your media files directly including SD/HD/4K UHD videos, music files and DVDs without any troubles, 5KPlayer is the way to go.
Related External Source:
VLC media player - VLC media player (commonly known as VLC) is a portable, free and open-source, cross-platform media player...
Still have some questions about playing medias using 5KPlayer? Please feel free to Email Us >>