2018 Top 5 VR Video Players for Watching VR Content on PC, Mac, iPhone, Android Smartphones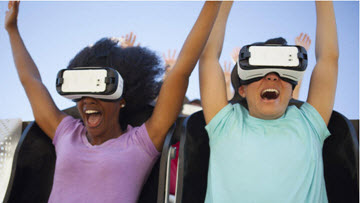 Play VR video ( 360° VR, 3D VR, HD/4K/5K VR) on PC, Mac or mobile
The boom of VR (short for Virtual Reality) is visible. It is a technology that overturns the traditional sense and surpasses 3D, offering you true sense of a sensory experience. Thus, most people want to enjoy it. So, how to watch VR video content at home? There are several requirements.
On the hardware side, you need a PC, Mac or a smartphone, and also a VR headset. What's more, prepare for a swivel chair because you need spin 360 degree while watching VR media, and put it in an ample place to keep you from being hurt while spinning. And then you need to download VR content from YouTube or other VR video sites for later viewing. Then, we come to the last step - choose a VR video player. Here, we have picked out the top 5 VR players to help Windows PC, Mac and iPhone/Android smartphone users reach the best VR movie video player hassle free.
Top 5 VR Video Players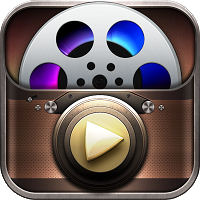 #1. 5KPlayer (Free) | ★★★★★
OS/Device: Windows, Mac
After introducing a VR video player for Android, then we come to a VR player for PC and Mac - 5KPlayer. This is one of the best free media players of 2018 , capable of playing 3D/360° VR videos, VR movies, as well as regular videos in 8K/5K/4K/HD/SD in any format, say MP4, MKV and HEVC. In addition to playing videos and audios, it can also free download videos and songs from more than 300 video-sharing sites. So, if you are looking for VR content, just use it to download VR videos/movies from YouTube or other VR video sites.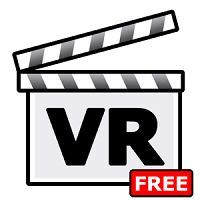 #2. VR Player Free | ★★★★★
OS/Device: Android 4.1 or higher
As its name indicates, it is a free virtual reality media player. It is designed for head-mounted display devices like the Oculus Rift. Android users can download this VR player at Google Play store for HD VR video playback, immersive media experience, 2D/3D images and videos enjoyment, local files and (360°) live streams, and more. However, this may be not a good choice for Oculus Rift DK2 users, because some customers complained that this VR content player can't be tracked.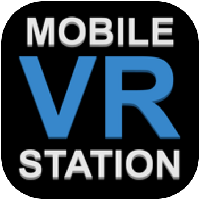 #3. Mobile VR Station | ★★★★
OS/Device: iPhone and iPad running on iOS 8.1 or later
We can not only play VR video on PC, Mac and Android, but also on Apple iPhone and iPad by virtue of an iOS compatible VR video player, for example Mobile VR Station. Designed for virtual reality with head tracking, you can watch your photos, panoramas, videos & files projected onto a virtual screen floating in space. You must be happy with the feature that it works with every headset. This player supports three formats only, namely MOV, MP4 and M4V. If your video format is excluded, just ask for a video converter for help.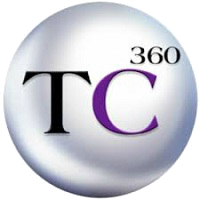 #4. Total Cinema 360 Oculus Player | ★★★★
OS/Device: Windows, Mac
It is a desktop VR media player, offering user the ability to experience optimized live-action 360° videos on Windows and Mac. And with a cutting-edge virtual reality headset like Oculus Rift, you will immerse yourself in non-linear narratives and soundscapes by making use of the proprietary TC1 files. Moreover, there's a Total Cinema 360 Web Player that enables you to view 360° videos on the web from both desktop and mobile browsers. To view content in VR, you just need download a WebVR browser or get a Google Cardboad.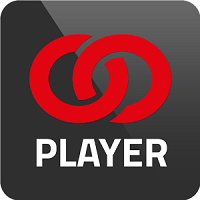 #5. Homido 360 VR Player | ★★★
OS/Device: iPhone/iPad running on iOS 7.1 or later, Android
Homido 360 VR Player is designed by a VR headset maker - Homido. This player allows iPhone, iPad and Android users to watch 3D SBS & 360 VR videos/films. What surprises us most is the inbuilt web browser with which we can browse internet even in our VR headset and watch videos from YouTube, Vimeo in 3D Side by Side mode. Moreover, Homodi 360 VR Player comes with Easy-Nav VR clicking system which enables users to navigate through the app, browse the web, launch a movie, and record/download a video without removing your smartphone from the headset.
So, these are the best VR video players for PC, Mac, as well as Apple iPhone and Android. If a new VR player with more powerful features is born, we will input it into this list as soon as possible.
For your reference:
[1] What is VR: The definition of virtual reality comes, naturally, from the definitions for both 'virtual' and 'reality'. The definition of 'virtual' is near and reality is what we experience as human beings. So the term 'virtual reality' basically means 'near-reality'.
[2] What is VR headset: A virtual reality headset is a heads-up display (HUD) that enables users to experience and interact with simulated environments through a first-person view (FPV).
A Free Multifunctional Media Player for PC/Mac - 5KPlayer
* Play SD/HD/4K/5K/8K videos (3D and VR videos included)
* Play DVD disc, DVD folder and ISO image file
* Play audio music in MP3, AAC, FLAC, APE and more
* AirPlay video music stream for iPad, iPhone and Apple TV
* Play radio from BBC, Heart, Capital and more stations
* Download movies/videos/songs (VR included) from 300+ sites