Reviews: Top 10 HD HQ & 4K YouTube Video Downloader Freeware 2018
What Are the Best Free HD HQ & 4K YouTube Downloader Apps on PC (Windows 10/8.1/7)?
What kind of media downloading tools can be classified as the HD HQ 4K YouTube downloaders? Literally, they should at least support the input source of ultra HD video files of 4K, 5K, 6K or even 8K resolutions, let alone HD 1080p and 720p, from YouTube. The output video quality should in high quality with barely any image degradation. The top 10 free HD HQ & 4K YouTube downloaders in the year 2018 are supposed to also embrace many other strong suits. Please see the following reviews and pick up the one for yourself.
Top 10 HD HQ & 4K YouTube Video Downloaders Review: for Offline Movie Playback
No.1: Clutter-free Online 4K & 3D Video Downloader - WinX YouTube Downloader
★★★★★ Rating: 5; Type: Freeware; OS: Microsoft Windows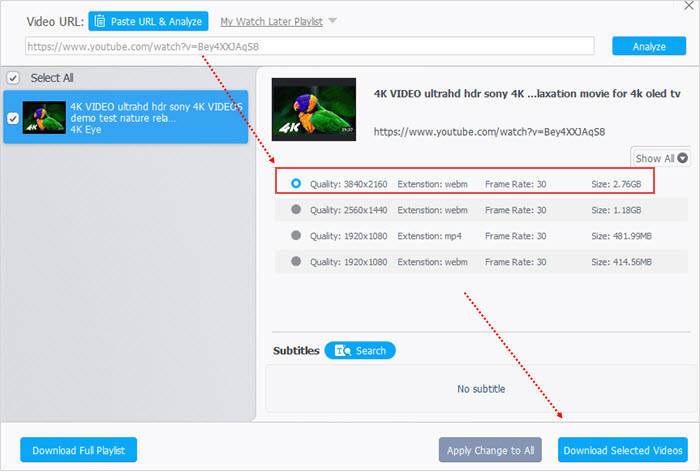 WinX YouTube Downloader is a low-key but helpful online video downloader program that is just windows-based. It is not gaudy, nor "geeky". Even the green hand can handle it like rolling a log. It is an HD and 4K YouTube video downloader, as simple as that. But besides supporting YouTube site, it can download audio and video files from DailyMotion, Facebook, GooglePlus, gyao.yahoo.co.jp, Vimeo, Vevo, SoundCloud, etc. The 300+ video, photo and music sharing sites from A to Z are enough for technophiles and shutterbugs to grab and save 4K resolution (such as 4096x2160 and 3840x2160) videos and 3D videos from internet in the file extension of .mp4, .flv, .3gp, .webm, etc.
Pros: stable, simple and pure. Batch mode supported. No toolbars, no adware, no malware.
Cons: doesn't support converting 4K video to MP3 directly.

No.2: 3-in-one Media Player with a 4K Video Downloader - 5KPlayer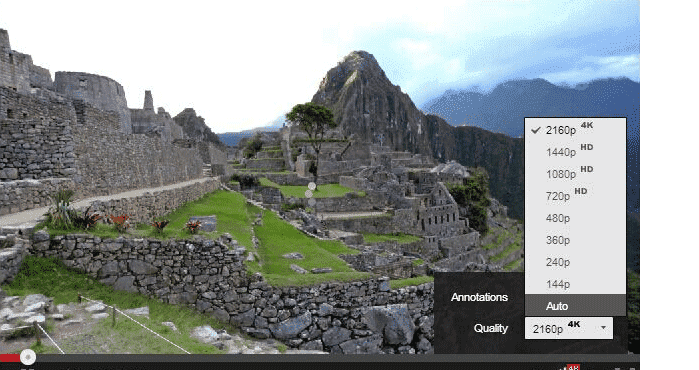 ★★★★★ Rating: 5; Type: Freeware; OS: Windows & Mac
Being a free video and music player, 5KPlayer is integrated with a fast 4K video downloader and an AirPlay enabler, which is different from the majority of YouTube video downloaders. It makes a dent in downloading and playing HD and UHD (from 4K to 8K) on both Mac and PC. In addition to downloading MP4, H.264, H.265 (HEVC) videos from the mainstream online video sites, it can convert 4K YouTube to MP3 and AAC music format easily. If you need to download, play and stream your media files like videos, music and movies, download it, and 5KPlayer does the rest!
Pros: high quality, all-round (also an HD player & Airplay enabler), up-to-date, free and clean.
Cons: does not support iOS and Android as OSs.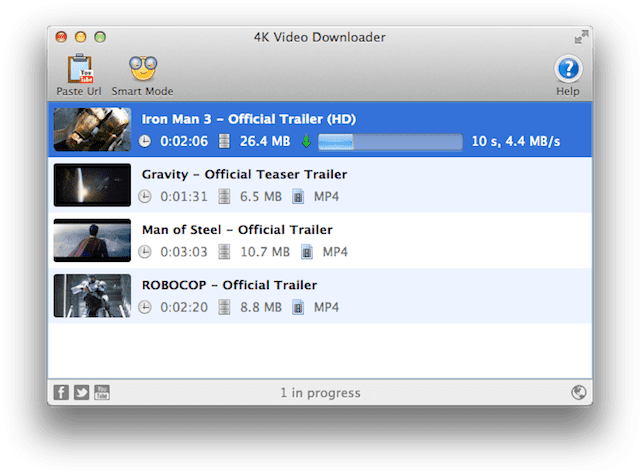 No.3: A Dedicated 4K Video Downloader. Name Says It.
★★★★ Rating: 4; Type: Freemium? OS: Windows, Mac & Linux
4K Video Downloader from 4Kdownload is an easy to use video, audio and subtitle downloader that is not restricted to YouTube. It allows you to extract 4K YouTube videos and channel with highest possible quality with one click. The videos can be saved in MKV, MP4 and 3GP. With Smart Mode that will save your preference, you don't have to select the downloading quality again and again. 
Pros: light software with High compatibility.
Cons: Although claimed to contain no toolbars, no adware or no malware, it is frequently complained as a malware app and does not actually download in 4K (It starts the download then stops after a few seconds).
See also: Is 4K Video Downloader Safe to Use?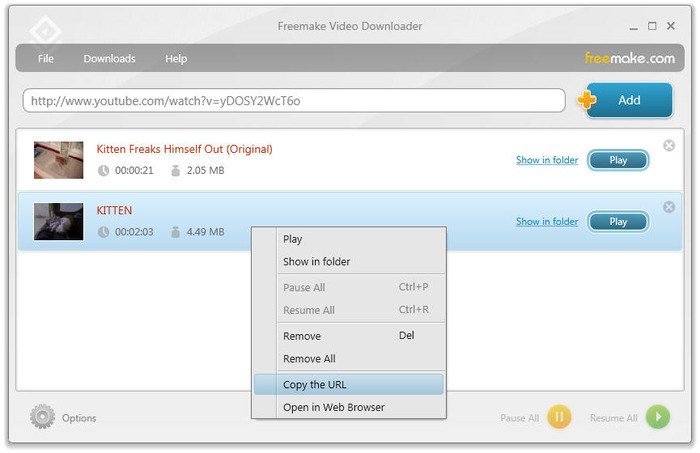 ★★★★ Rating: 4; Type: Freeware; OS: Windows
Freemake Video Downloader is a free hd hq & 4K YouTube downloader that downloads videos from YouTube, Google, Facebook, Dailymotion and other sites either in HD, 4K, MP4, FLV, 3GP or convert web videos to MP3, FLV, AVI, MP4, MKV, WMV, 3GP, or for iPhone, iPod, PSP, Android. 
Pros: high compatibility with video sites, fast speed.
Cons: can't download file from DailyMotion sometimes; payment is required to activate the Freemake subtitles pack.
No.5: A Complete Add-on Video to Save 4K Videos - DownloadHelper
★★★★ Rating: 4; Type: Browser Add-on
Available for Firefox and Chrome, this add-on can extract (4K) videos and image files to users' hard drive from the web. When DownloadHelper detects it can do something for you, the toolbar icon highlights and a menu allows you to download files by simply clicking an item. It is also capable of media streaming and video conversion (commercial features).
Pros: Convenient to download HD and 4K YouTube videos; will not change your homepage settings.
Cons: The new UI is ugly, confusing and difficult to use; you have to pay to download YouTube videos.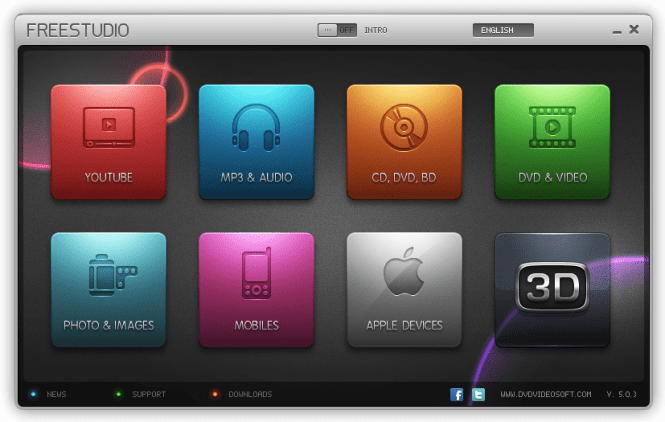 No.6: Used-to-be-great Downloader - Free Studio
★★★ Rating: 3; Type: Freeware with spyware; OS: Windows
Developed by DVDVideoSoft, Free Studio (Manager) used to be a commonly recommended multimedia package. It now has five sessions to access: downloader, uploader, converter, editor and recorder. Among them, YouTube downloading program has gained more popularity among users. It can be used to download YouTube videos in their original format and convert them to AVI, MP4, WMV, DVD, etc. The YouTube section contains Free Video Call Recorder for Skype button, but the program itself is not included into FS installation.
Pros: Powerful and great at the beginning.
Cons: May need to uninstall and reinstall after being used for a period of time; NOT free when comes with OpenCandy; contains spyware, malware and bundle links to other websites and third-party apps; not friendly to beginners.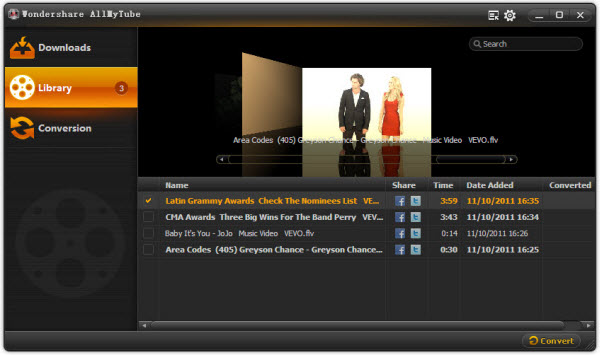 ★★★ Rating: 3; Type: Commercial software; OS: Windows & Mac
This tool is seemingly perfect. Unsurprisingly, its main task is to download videos from 1000+ video sharing sites including YouTube. Not only the videos playing on Google Chrome, Firefox, and IE can be downloaded, but also can they be converted to other 150 formats, such that they can be played by kinds of portable devices.
Pros: has built-in YouTube video converter and MP4/FLV player.
Cons: you need to pay $29 to enjoy the full version that has the said functions.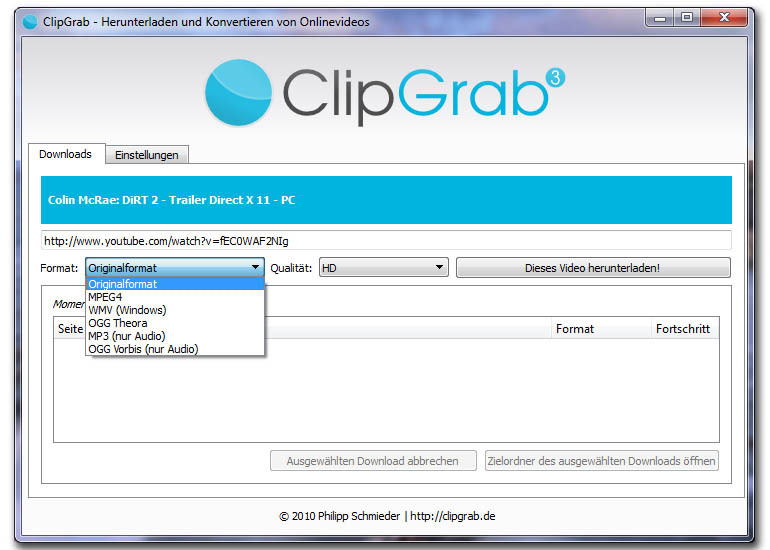 No.8: An acceptable YouTube video downloader – ClipGrab
★★★ Rating: 3; Type: Freeware; OS: Windows, Mac & Linux
ClipGrab, not so well known as the previous ones, is nevertheless an option to download HD and 4K YouTube videos. Similarly to others, it can download HD videos from YouTube, Vimeo, Metacafe, DailyMotion and the like. On one hand, it can download original FLV and MPEG4 videos; on other hand, it allows users to convert videos to MPEG4, MP3, OGG and WMV, or to iPad or iPhone.
Pros: simple and easy to use; support basic video conversion.
Cons: The support for 4K videos is unknown; not integrated with your web browser(s).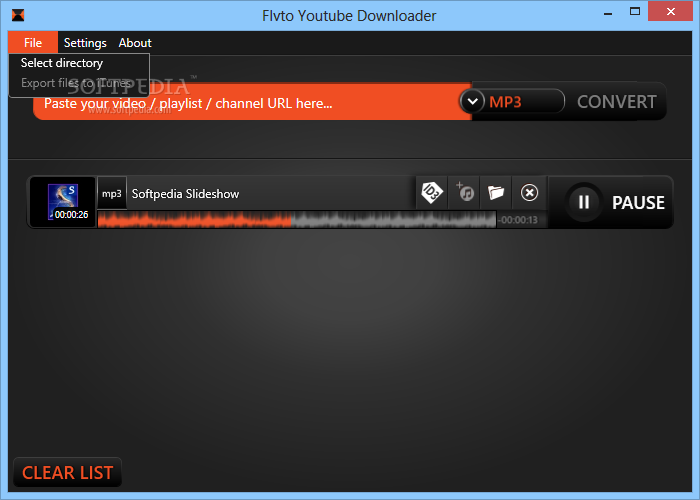 No.9: One of the top Windows apps – FLVTO
★★★ Rating: 3; Type: Freeware with spyware; OS: Windows
Suporting x64, x86 and ARM as processors, Flvto YouTube Downloader is a free of ads app usable on your Windows, say Windows 8, PCs and devices. It can download HD and 4K videos in high quality from YouTube, SoundCloud, Vimeo, Dailymotion and Instagram, while outputting the files in MP4, AVI, MP3, WMA, etc.
Pros: good performance; supports high definition playback and download; has English and 68 other language versions for UI.
Cons: for Windows only; occasionally will shut down; not really a freeware.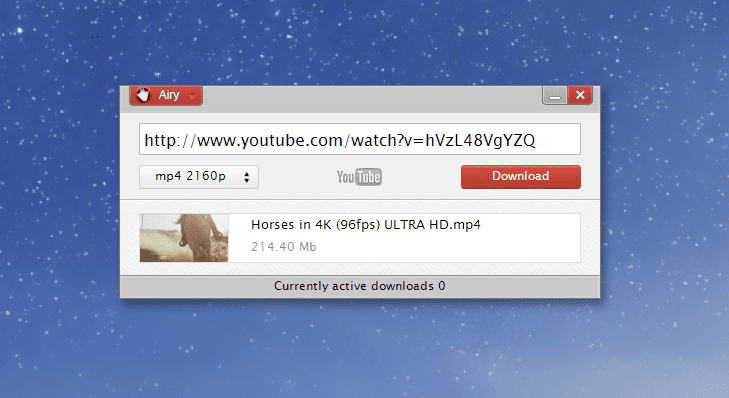 No.10: 4: A nifty app to download 4K and 8K videos – Airy
★★★ Rating: 3; Type: Commercial; OS: Windows & Mac
Airy YouTube Downloader developed by Eltima Software manages with 4K UHD and HD videos easily. You can download as many (MP4, WebM, FLV, 3GP) videos as you want from YouTube and select the common output formats. Uniquely, its browser integration lets users click a bookmark to add the video's URL to Airy for downloading. The 4K YouTube downloader can download YouTube playlist, and locate and relocate files that have been downloaded. It has a free trial edition. >> Learn 4K 8K Video Download Guide.
Pros: easy to use; has useful and unique features.
Cons: it charges $19.95; the supported sites are limited.
Best-in-Class 4K Video Software: Fast! Download, Convert and Edit HD and UHD Videos
WinX HD Video Converter Deluxe, with hardware acceleration, will download, convert and edit your 8K/4K/1080p/720p videos fast at one go!
• A free HD HQ & 4K YouTube downloader that supports 300+ other audio video sharing sites;
• Convert YouTube to MP3, AVI to MP4, MKV to WMV, FLV to H.264, H.265 to M2TS, etc;
• Convert any SD, HD and UHD videos to iPad, iPhone, Android, Windows mobile friendly files;
• Edit videos: trim, crop, merge; select language track; add external subtitles;
• Make slideshows out of your image file folder(s).