Rip DVD to iTunes 12 and Import DVD to iTunes on OS X Yosemite
Rip DVD to iTunes 12 and Import DVD to iTunes on OS X Yosemite
So this is about giving you the latest information of new Apple iTunes 12 and tips on how to import DVD into iTunes 12 for building a digital video library as before in iTunes 11 or for converting HD DVD movies from iTunes 12 (iTunes 12.2 the latest version) to bigger iPhone 6/iPhone 6 Plus on PC and Mac OS X Yosemite, Mavericks, etc.
Hot Searches :DVD Ripper, Top 100 iTunes songs free download, YouTube to iTunes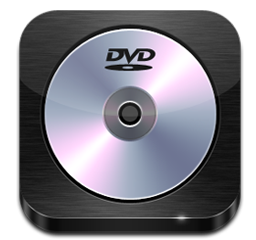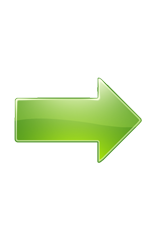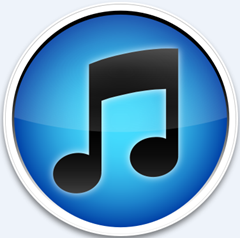 Rip DVD Movie to iTunes 12 on Mac and PC
WinX DVD Ripper for Mac - DVD to iTunes 12 converter for Mac
WinX DVD Ripper Platinum - DVD to iTunes 12 ripper on PC


If you want a fast, effective, and fairly user-friendly DVD-ripping solution, WinX DVD Ripper Platinum is the way to go. - Rick (CNET Editor)
Apple iTunes 12 – What's New?
A new version of iTunes 12 was first introduced in July in Mac App Store for developers with new designs to fit in with Mac OS X Yosemite. Both iTunes 12 and OS X Yosemite have released new beta. Before you upgrade iTunes 11 to new iTunes 12 and embark on any of the tips to rip DVDs into iTunes 12, you need some important pieces of information of its new features.
1. New look. iTunes 12, now with streamlined design, makes browsing iTunes library easier and snappier.
2. Family sharing. You are allowed to share purchases from iTunes 12, iBooks and App Store with up to six family members without sharing accounts.
3. Redesigned info window and new way to access content, which features a clean look and show you the most useful information about your media on iTunes 12.
4. Improved playlist. Full iTunes library and playlists would be displayed side by side. Adding new songs to playlists will be much easier.
>> Download YouTube music playlist to MP3
Note: There is now only beta release of iTunes 12, the final version is expected to be available for download this fall, possibly in October.
How to Rip DVD Movies to iTunes 12?
As always, you can't import DVD video files to iTunes directly, and neither can you enjoy HD movies without costs in iTunes Store, despite its advance to iTunes 12. So how to import DVD movies into new iTunes 12 for watching, and furthermore convert DVD video audio file to all devices besides Apple iPhone, iPad, iPod, provided that you are Mac users who have already signed up for Yosemite Public Beta 2? One of the most effective yet simple strategies would be to rip DVD to iTunes 12 supported video formats. Let me walk you through the DVD to iTunes (iTunes 12) ripping steps: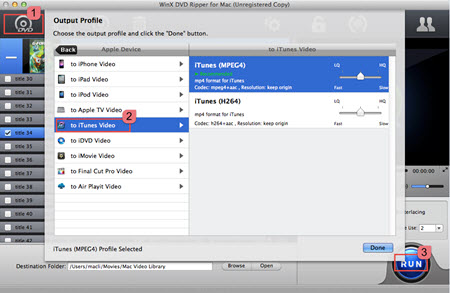 Step One
Download a DVD to iTunes 12 converter for Mac and Windows, which should be compatible with Mac OS X 10.10. Here we put WinX DVD Ripper for Mac (v 4.5.8) to the test of ripping and importing DVD movie to iTunes 12. Download WinX DVD Ripper for Mac.
Step Two – Rip DVD to iTunes 12
1. Insert your DVD and click "DVD Disc", "ISO Image", or "+ Folder" to load DVD movie content.
2. A pop-up window will show you output profiles. Choose Apple Devices -> to iTunes Video and the right output format is all set up for your next DVD to iTunes ripping.
3. Hit button RUN and convert DVD movie to iTunes (iTunes 12)
Note: To rip DVD to iTunes/12, iPhone, iPad, you need to first refer to the DVD copyright laws in your countries and we advocate ripping/copying DVDs for personal use only.
Step Three – Import DVD into iTunes 12
1. Launch iTunes 12.
2. Add the just ripped DVD movie file into iTunes 12 by clicking "Add to Library" under File. Movie file will be automatically imported to the proper video category.
3. Play the converted video directly on iTunes or stream the DVD movie to Apple iPhone 6/iPhone 6 Plus, iPad Air, iPod, etc from iTunes 12 library for playback.
WinX DVD Ripper Platinum: A Windows-based DVD ripping program developed by Digiarty Software Inc. used for transcoding original DVD to fit it to media players...
iTunes on Wiki: A media player, media library, and mobile device management application developed by Apple Inc. It is used to play, download, and organize digital audio and video on personal computers running the OS X and Microsoft Windows operating systems.
WinX DVD Ripper Platinum – Rip DVD to Apple new iTunes 12, iPhone 6/6 Plus, iPad Air on Mac OS X Yosemite, Mavericks...
iTunes 12 final version is almost there. If you have problem about ripping and importing DVD into iTunes 12, please feel free to Email Digiarty >>