> Resource > Play Media > Play YouTube Videos
How to Play YouTube Video | Full YouTube Help
A Detailed Guide on How to Play YouTube Video Faster or Offline & Resolutions to YouTube Videos Not Playing
Problems to play YouTube video never stop. Suffering YouTube black screen? YouTube keeps crashing or the YouTube video not playing at all?
The problems result from 2 reasons, keep reading this hands-on YouTube help to play H.264, MP4 and WEBM YouTube videos. Plus the guides to help you with frequent YouTube video won't play issues, a sturdy YouTube downloader and player is recommended in text which, proves to the the most resilient one to handle YouTube frequent updates.
Play YouTube Videos with The Best Media Player - 5KPlayer
Experience a new way to play YouTube videos that makes you forget about the web browsing: rendering every YouTube video format, skip the ads, no black screen, no paid subscription. 5KPlayer constantly makes YouTube playback unbelievably soothing and refreshing.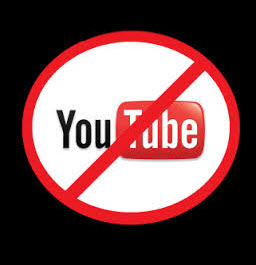 1. YouTube Videos Not Playing in Web Bowser? [Solved]—Get YouTube Downloader and Player
YouTube going black screen halfway the video? Or even the whole browser crashing and the movies just freeze there, destroying your interest to watch YouTube videos at all. No worries, here's the solution.
Why YouTube Videos Won't Play in My Firefox/IE/Chrome?
Browsers including Chrome, IE, Firefox, Opera and Safari, take HTML5 as the preferred player when they play YouTube videos, while HTML5 player confirms to support only 4 YouTube video formats: Theora, H.264, VP8 and VP9, that's the reason for YouTube videos not playing even when the browser is lately updated.
A Free YouTube player that Makes You in Control.
A free YouTube video downloader and player that plays YouTube videos in every format is worth considering:
For one thing, no video fromat worries from now on, because 5KPlayer intuitively entails YouTube video playback in *.mp4, *.mkv, *.flv, *webm, etc.
For another, it places you in control of YouTube videos: skip the ads, play YouTube videos on repeat, watch the whole YouTube play list uninterruptedly or even loop the YouTube videos as you like.
After a hands-on trial of this sturdy YouTube downloader and player, you'll find it hard to believe that you've been confined to the browser-way of watching YouTube videos for years!