How to Play AVCHD on iPad Pro/Mini/Air | Transfer AVCHD to iPad
Guide on How to Play AVCHD Video (MTS/M2TS) File to iPad (2/3/4/mini/Air/Pro)
AVCHD stands for Advanced Video Codec High Definition. AVCHD is high definition camcorder video format jointly developed by Panasonic and Sony for use in consumer camcorders. And by far some other HD camcorder manufacturers also provide AVCHD supported products, for instance, Canon HF S200, Hitachi DZ-BD10HA, JVC GZ-HM1. AVCHD records video at a range of resolutions including 1080p, 1080i and 720p. Most AVCHD camcorders that advertise themselves as "Full HD" models will record HD video at a resolution of 1080i.
How Fantastic to Play AVCHD on iPad with such a High Resolution!
The iPad is a tablet computer designed and developed by Apple. Inc. It is particularly marketed as a platform for audio and visual media such as AVCHD Video playback. At about 700 grams (25 ounces), its size and weight are between those of most contemporary smartphones and laptop computers. Apple released the iPad in April 2010, and sold 3 million of the devices in 80 days. Apple's iPad tablet follows on from the company's iPad and bridges the gap between the iPod touch and iPhone models and its MacBook range of laptops.
Related: AVCHD Converter, AVCHD Player, AVCHD, AVCHD Video, New iPad Air 2/iPad 6 supported video formats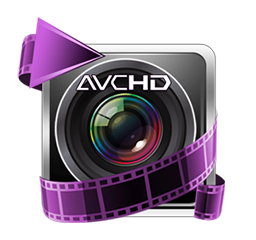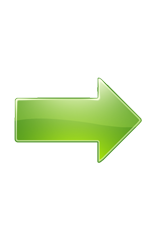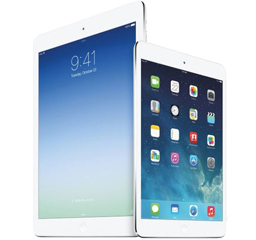 #1 Convert AVCHD to iPad (Pro/Air/mini)
WinX HD Video Converter Deluxe


Transfer AVCHD video to iPad compatible video format, sync output video to iPad (Pro/Air/Mini) via iTunes, and watch AVCHD video on all iPad models!


WinX Video Converter Deluxe is absolutely the fastest and most stream lined I've ever seen and no offers or demands of toolbars or other stuff I don't need. - Comment by Kelly
iPad display will make you play and watch AVCHD video on iPad with remarkably crisp and vivid. Watching AVCHD movie and video upon iPad, there is no up or down. It's designed to show off your AVCHD file content in portrait or landscape orientation with every turn. And because it uses a display technology called IPS (in-plane switching), it has a wide, 178° viewing angle. So you can hold it almost any way you want and still get a brilliant AVCHD image, with excellent color and contrast as well. Moreover, thanks to iPad Long Battery Life and Wireless Fastest Wi-Fi Networks, it leaves no reason to refuse play and watch AVCHD video on your iPad. Now, 2019 new iPad Pro with USB-C port works with cameras, flash drives, and more. You may encouter more media compatibility problems like AVCHD not playing on iPad.
Why Choose WinX HD Video Converter Dulexe to Play AVCHD Video on iPad?
On a computer, you can Play AVCHD Video from the camcorder connected via USB as an external storage device or from the computer's internal hard disk drive. But on iPad, the luck does not go so far. You know the AVCHD file has .mts extension, but Apple iPad device only supports H.264 video up to 720p and MPEG-4 video, up to 2.5 Mbps, 640 by 480 pixels. So if you want to make iPad a AVCHD Player, you need to get proper video converter software to convert video from AVCHD to iPad supported formats.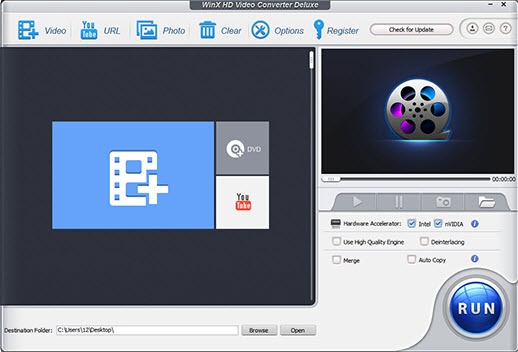 After comparison between the most popular video converter, WinX HD Video Converter Deluxe is dedicatedly designed to convert AVCHD to iPad. The reasons that make WinX surpass other AVCHD video converters is quite enough!
Reason 1. WinX maintains the best preserved output video quality from the original AVCHD video. According to sufficient knowledge that has been put out in Press Release, we learned AVCHD video is Mostly Similar to MPEG-4 (exactly speaking, AVCHD video utilizes MPEG-4 AVC/H.264 (AVC) video compression codec). So when we convert AVCHD video to iPad supported MPEG-4/H.264 video, the visual quality loss is regardless and undistinguishable.
Reason 2. Play and watch AVCHD video on iPad, you need to resize AVCHD video's 1920x1080 resolution to iPad maximally supported 1280x720 HD MPEG-4/H.264 video. And WinX HD Video Converter Deluxe's Shrink Feature just made for bringing you this convenience.
Reason 3. With WinX HD Video Converter Deluxe, there is no need to set the conversion parameters manually. Well prepared iPad Profile Setting will save your time and offer you plenty iPad setting options, range from 640x480 MPEG-4 Normal Quality to 1280x720 MPEG-4/H.264 HD quality.
Reason 4. Furthermore, WinX HD Video Converter Deluxe can even improve your source AVCHD video with its High Quality Engine. It maximally preserves the original image quality, and after transfer AVCHD onto iPad, the output picture is as outstanding as watch on computer.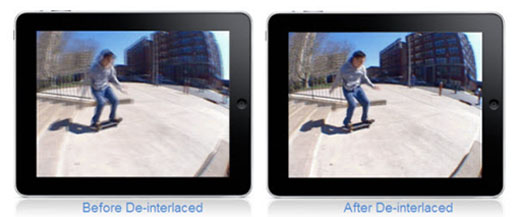 All AVCHD camcorders except for AVCHD Lite models use recording 1080 Interlaced Video (1080i).When watching converted AVCHD 1080i video on your iPad (since it don't have built-in De-interlacing engine like flat-panel televisions), the image you see from AVCHD video will not be true to the original.
But because of Advanced De-interlacing Engine built-in, WinX HD Video Converter Deluxe supports converting AVCHD video from interlacing to progressive scanning. It will bring you more vivid and smooth AVCHD video image on iPad.
Reason 5. One of AVCHD video's advantages is that AVCHD video has several Audio/Language tracks. It is just the same case with DVD(AVCHD video is similar to DVD movies, like vivid image and selectable language tracks). Owning to Unique Multi-track Feature, WinX HD Video Converter Deluxe allows you to freely choose AVCHD video audio/language tracks. If your resource AVCHD video is not English or you want to learn other language, it is definitely a useful feature far beyond your imagination.