How to Play 4K UHD Videos on iPhone 7/8/X and Never Mind File Sizes and Formats
iPhone 7/8 Won't or Can't Play 4K UHD Videos? Here is Why and How to Fix it.

Since the brilliant iPhone 6S (and Plus), 4K video shooting/capture has been supported, and so it is with iPhone 7 or later. With the arrival of iOS 11 and macOS High Sierra, Apple starts supporting HEVC encoding for 4K, which means higher quality video and better compression rates than the previous H.264. Is recording 4K videos on iPhone 7 a synonym for playing 4K videos on iPhone 7?
Before we get in, let's geek out the requirements for playing movies and videos on iPhone (7) first:
Best video file size for playing on iPhone 7/8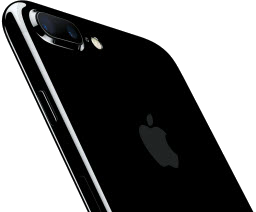 To capture and encode video in the HEVC format, owners of iPhone 7, iPhone 8 (Plus) or iPhone X and 2017 iPad Pro can fully take advantage of the standard. Other iOS devices need to guarantee at least an A10 Fusion processor.
As for the storage, iPhone 7, iPhone 8 or iPhone X is available with 256GB of memory at most while cancling the 16GB version. Even though, how many 4K video files can it hold?
The answer would be disappointed. Even the storage requirements to capture and record a 4K video are significant, which is why the 4K video recording feature on iPhone is turned off by default. A single minute of ProRes UHD file (3840 x 2160) is around 5.3 GB (880 Mbits/s), and a one-hour 4K footage is a whopping 318 GB. Although Apple's HEVC support can save up to 40 percent of storage per 4K video file than AVC without losing quality, a true 4K movie needs the free space of at least 100 gigabytes. That is to say, even if iPhone 7 Plus with a 256GB of memory, it can only store 2 true 4K full-length films, without in extra saving pictures and installing apps at all.
Now that the 4K UHD video files are not born to be stored in the mobile, you know the next have-to is to reduce the 4K file size for iPhone with an HD video compressor if your iPhone 6S/7/8/X cannot play 4K UHD videos. (If your iPhone is full and can't store big files, try to export/send 4K videos from iPhone to PC, Mac or HDD with a media transfer app)
Download the Fastest 4K Video Compressor Software Now
WinX HD Video Converter Deluxe is a unique hardware-accelerated 4K video compressor excelling at shrinking large file to fit iPhone (iPhone 4S-iPhone X) and 720p/1080p-to-4K upconverter to fit 4K TVs and monitors without quality loss. [Download the best free 4K video player software]


Best video file formats for playing on iPhone 7/8/X
Granted that your 4K 2160p videos have been compressed, but can they surely be played on iPhone 7/8 successfully? Similar to other Apple gadgets, iPhone 7 and 8 will make default apps for playing media. The commonly used iTunes and QuickTime Player only support MOV, MPEG-1, MPEG-2, MPEG-4, 3GPP, 3GPP2, AVCHD and DV as video file formats. However, the formats of original 4K UHD videos arrange from MP4, MTS/M2TS, AVCHD and MKV to XAVC and MXF. How to play such incompatible 4K videos on iPhone 7 in such cases? Yuk, you need a 4K Video Converter for iPhone 7/8/X.
Get the Best 4K to iPhone Video Converter on PC or Mac
The best 4K UHD video converter software (for Windows and Mac) can convert 4K video formats at No.1 fast speed. You can change 4K video file format from MTS, AVCHD, MKV and the like to iPhone 8/7/6S (Plus) playable videos, as well as common MP4, H.264, AVI, MOV, WMV, FLV, MPEG, iPad, Android, PSP, Windows 10 Mobiles videos, etc. 


It's theoretically Okay to watch 4K YouTube videos online, without the need of saving huge files to iPhone locally. But unfortunately, the required bandwidth and network condition are beyond your imagination. Especially, when no Wi-Fi is available, the 3G or 4G consumption will be unbearable, (for the average person).
iPhone 7 has 3GB of RAM, but according to a market intelligence provider, Apple's upcoming iPhone 8 will house a 3GB of RAM, too. Although it is a progress for multithread operation, it still can't promise the completed avoidance of crash or flashing back, when playing videos, especially 4K and other UHD videos online.
No tolerance for the unsmooth play of 4K videos on iPhone 4S/5/5S/6/6S/SE/7/8/X? Turn to offline playback instead. Then you can watch 4K UHD videos on the existing iPhone or new iPhone 8 at all times and places without network!
Now all that's left is to bypass the restrictions of file sizes and formats. All you need is a single tool, more precisely, a piece of software. WinX HD Video Converter Deluxe, at the same time, can shift the video formats to fit your iPhone and compress 4K file size while trying to preserve the original image quality. More competitively, it processes 4K/8K videos much more fast than other video converters with the perfect support for advanced Intel QSV and Nvidia CUDA/NVENC.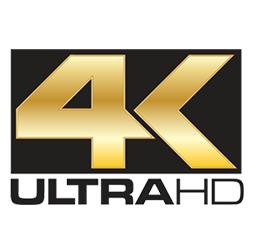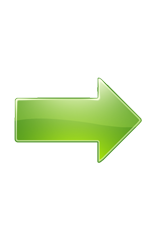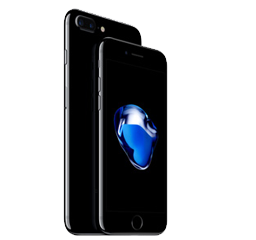 Download the Best 4K Video Tool on PC/Mac
WinX HD Video Converter Deluxe:


▶ Download 4K movies from YouTube and 300+ video sites;
▶ Compress 4K 2160p resolutions; reduce file sizes;
▶ Convert 4K videos from one to another to fit iPhone iPad etc.


WinX HD Video Converter can save (and convert, natch) videos from the likes of YouTube, and output presets for every portable device from Android to Windows Phone. - Rick (CNET Editor)
How to Play 4K UHD Videos on Apple iPhone 7/7 Plus/8?
To play a 4K ultra HD video on iPhone 7/8, you need to install and launch WinX HD Video Converter on PC or Mac and convert the original 4K file first. You can take converting and shrinking 4K to iPhone for reviewing purpose: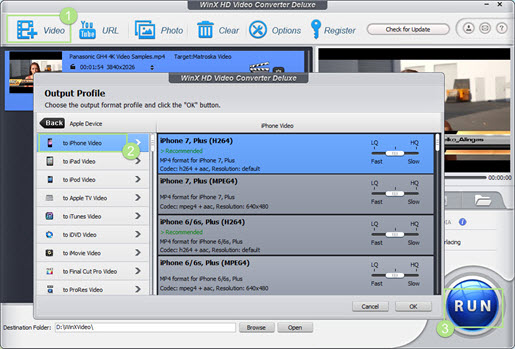 Step 1. Add your 4K video file(s).
Before converting 4K video to iPhone video, make sure the 4K file is in your hard drive. Click "+ Video" button on the tool-bar to import the 4K video. Alternatively, you can choose "YouTube URL" item to download online 4K videos.
Step 2. Choose iPhone 6S Plus as the profile.
The 4K video converter is built in with 370+ profiles, including the ready-made one for iPhone 7 (and iPhone 8 will be added soon). Find "Apple Device", click "to iPhone Video" and select "iPhone 7, Plus".
Step 3. Start 4K video conversion on computer.
The 4K video compressor converter allows you to edit videos by adjusting audio volume, enable inner/extra subtitle, merge, crop and trim videos, as well as set the output folder place. Then all you need to do is to "RUN" it.
Step 4. Sync/transfer the video to iPhone
After the conversion is finished in a shot while, you can find the output video file and transfer/sync it to your iPhone and you can play 4K videos on iPhone 7 Plus, 8 and the like offline via player apps of the iOS devices.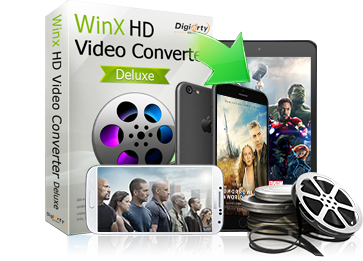 Key Features of the 4K to iPhone Converter - WinX HD Video Converter Deluxe:
▶ Fast convert any 8K/4K/HD/SD videos to MP4, AVI, WMV, MOV, H.264, MPEG, etc.
▶ Make any videos compatible with Apple TV, iPhone, iPad Air/Pro/Mini, Android, Windows mobiles, etc. 
▶ Download online videos and songs from YouTube, Dailymotion, Vimeo, Soundcloud, and so on.
▶ Merge multiple videos, trim/crop/expand videos, add subtitles.
▶ Make slideshow videos from your pictures and photos.