What Is NTSC Format and NTSC DVD?
Introduction of NTSC
NTSC, named for the National Television System Committee, is the analog television system used in most of North America, most countries in South America, Burma, South Korea, Taiwan, Japan, Philippines, and some Pacific island nations and territories. NTSC is also the name of the U.S. standardization body that developed the broadcast standard. The first NTSC standard was developed in 1941 and had no provision for color TV.
NTSC is a color TV standard developed in the U.S. in 1953 by the National Television System Committee. NTSC uses a Frame consisting of 486 horizontal lines in the Active Area and a Frame-rate of 29.97fps. The frame is interlaced, meaning it's composed of two individual fields (pictures) with a Field-rate of 59.94fps.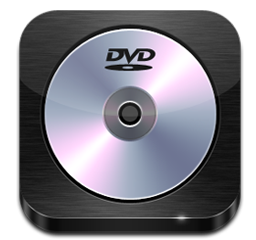 Related Software Recommended:
The World's Fastest NTSC DVD Ripper - WinX DVD Ripper
* Rip both NTSC and PAL DVDs to hard drive on PC/Mac;
* Convert NTSC DVDs to digital files (MP4, AVI, MOV, MTS, WMV, etc.);
* Enable to play back NTSC movies on iPad, iPhone, Android, Win 10 devices;
* Copy a DVD to ISO image or DVD folder at 1:1 ratio;
* Unique! Support any copy protected DVDs.


NTSC's frame-rate has been the source of much confusion over the years. It was chosen in order to ensure backwards compatibility with older black and white televisions already in widespread use when the NTSC standard was developed. To add the additional color information, the frame-rate had to be slowed very slightly from the then standard of 30fps. In order to avoid major changes it was slowed by a factor of 1.001, resulting in an actual frame-rate of 29.97002997002997002997002997003 - an infinitely repeating decimal.
While it's common practice to use the shorthand of 29.97fps, sometimes it's important to know the correct formula. For example, in order to convert film's 24fps frame-rate to NTSC's 29.97, the film must first be slowed down the same amount, resulting in another infinitely repeating decimal-23.976023976023976023976023976024 (24 / 1.001), which rounds nicely to 23.976fps.
Various consumer digital video formats have standards designed to work with NTSC TVs. These include VCD, VCD, DVD, and DV. Below is a table showing the standard Resolutions for each format. In the case of DV, the Full Frame represents the Active Area of the Frame, meaning you may need to resize and add borders to the sides when converting to other formats like MPEG-2 for DVD. DVD players may also implement the digital to analog conversion improperly, resulting in the Full Frame being squeezed into the analog video's Active Area.
Format    NTSC Resolution
DVD:        720x480, 704x480, 352x480, 352x240
SVCD:      480x480
VCD:         352x240
Countries and territories using NTSC
United States, Canada, Mexico, Colombia, Japan, South Korea, Taiwan, etc.
What Is NTSC DVD? | About NTSC DVD
NTSC DVD is a DVD disc applying NTSC standard (an analog television system) used in countries of United States, Canada, South Korea, Japan, etc.
Most digital TV formats, including the popular DVD format, record NTSC originated video with the even field first in the recorded frame (the development of DVD took place in regions that traditionally utilize NTSC). However, this frame sequence has migrated through to the so-called PAL format of digital video with the result that the even field is often recorded first in the frame.
A NTSC DVD consists of the following parameters:
Video: format of MPEG2 or VOB, frame rate of 29.97 (29.97 frames of video per second), resolution of 720 x 480 pixels, color depth of 24 bit, aspect ratio of 3:4 or 16:9.
Audio: format of MP2, AC3 or DTS, bit rate of 192K per second, sample rate of 44.8K.
Best Backup Tool for Your NTSC/PAL DVDs -
WinX DVD Ripper Platinum
WinX DVD Ripper Platinum will never let you down if you are looking for a new DVD copy protection solution on Windows XP/7/8/8.1/10 or Mac OS X 10.7/10.8/10.9/Yosemite/El Capitan.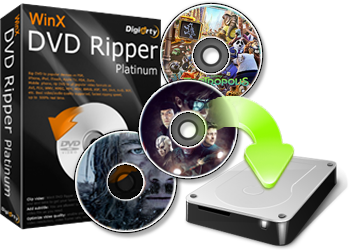 It helps decrypt, back up and rip NTSC DVDs in United States, Canada, South Korea, Japan with different region codes; on the other hand, it also deals with PAL DVDs used in most of Europe, Australia, Africa and Asia.
The DVD ripping software even supports the latest movie DVDs, rip DVDs to iPhone (6S), iPad, Android, MP4, AVI, WMV, MOV, MTS, FLV and many other video formats. It also provides subtitle options and numerous video and audio parameter settings for advanced users to alter the file size and video quality accordingly. For personal use only!
The UI is in English, Chinese (Simplified), Chinese (Traditional), German, French, Italian, Spanish, Portuguese, Danish, Norwegian, Japanese or Polish such that you can choose according to your preference.
If you still have question about rip and convert NTSC or PAL DVDs, please feel free to Mail Us >>