NAS DVD Backup: How to Backup DVD to NAS Drive/Box/Cloud Server?
What Is the Best Network-attached Storage DVD Backup Strategy?

NAS is mainly utilized to store our important files or steam media in our home network or small business network. In addition, it has a high efficiency to backup data, including backup DVDs and serve the DVD movies or videos over laptop/tablets/TVs simultaneously.
- My general goal is to back up my DVD collection so I can stream it from my NAS to any of my smart TV's around the house, generally using Plex as my media server.
Many users have the need of NAS backup, such as backing up DVD collection to NAS since serves as a cloud storage with high capacity, say, 1TB, 2TB, 6TB, 8TB, 10TB, etc. and it contains one or more hard disk drives, often arranged into logical, redundant storage containers or RAID. The article will shows you different usages (with guides correspondingly) of NAS DVD backup.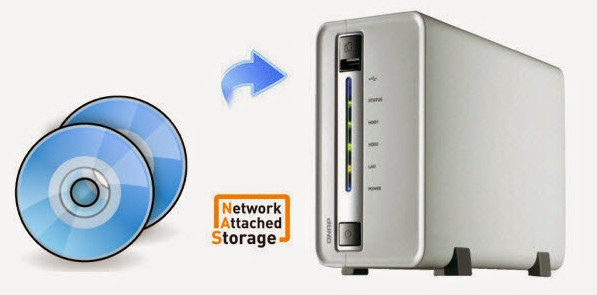 Free Download NO.1 Fast Best DVD to NAS Ripper
Backup any DVDs, DVD folder or ISO files for storing on NAS. Copy and rip DVD at 1:1 ratio or in compressed file size. DVD to MP4, ISO, AVI, WMV, FLV, MPG, MOV, etc.


It can save (and convert, natch) videos from the likes of YouTube, and output presets for every portable device from Android to Windows Phone. - Rick (CNET Editor)