Best All-in-one MPEG Converter for Mac | Convert MPEG to Any Device of Your Own Choice
QuickTime Player won't play my MPEG. What should I do?
Frequently we come across complaints like this in Apple Support Communities: "QuickTime Player won't play my MPEG. What should I do?" With their great expectations on this wonderful video player for Mac, people get somewhat disappointed with its failure to play MPEG. However, one meets MPEG almost every day no matter in his playlists, hard disks or all kinds of devices. It is no exaggeration to say that MPEG is everywhere. Look at those files with the extension of .mpg, .mpeg, .m2v, .mp2, .mp3, etc. They are very likely to be MPEG files. Unfortunately, even some popular devices like iPhone, iPad, etc. will not play MPEG by default. This is where a MPEG converter for Mac can display its skills to the full.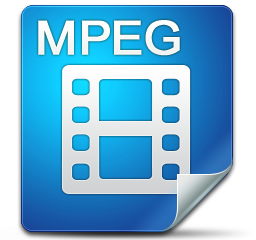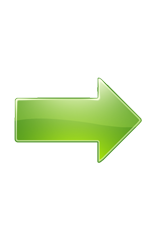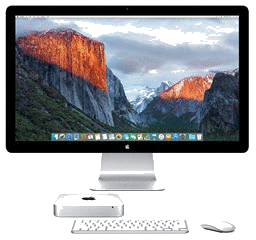 How to choose a MPEG converter for Mac?
A video converter which is able to convert MPEG on Mac is not equal to a good MPEG converter. Therefore, it worth taking some time to choose the one that best suits your needs. The following are things we want you to keep in mind when choosing a MPEG converter.
1. A Variety of Output Formats
As we all know, different devices and players support different video audio formats, so if you want to play MPEG on Mac media players like QuickTime or all kinds of devices, the converter must be able to output a variety of formats.
2. High Quality Conversion
No one will enjoy a converted MPEG video or audio which suffers a great quality loss. Therefore, when choosing a MPEG converter for Mac, please check how much quality it can keep after conversion.
3. The Best Time Saver
Even though there is a MPEG video converter for Mac which can ensure a high quality conversion, don't forget to examine its loading and converting time. The best MPEG converter must be the best time saver!
4. Comprehensive functions
Perhaps up to now, all that you need is to convert MPEG on Mac. But what if some day you want to convert other files and even edit them? What if you need to download videos from websites? What if you want to make a slideshow? Maybe it's hard to imagine that a MPEG converter has so many functions, but there is indeed some software which can finish all these work.
Why WinX HD Video Converter for Mac is the one to choose?
Among the MPEG converting software that can meet all of the needs mentioned above, there is one which really deserves a recommendation, that is, WinX HD Video Converter for Mac. The following are the reasons why this excellent video converter outshines others.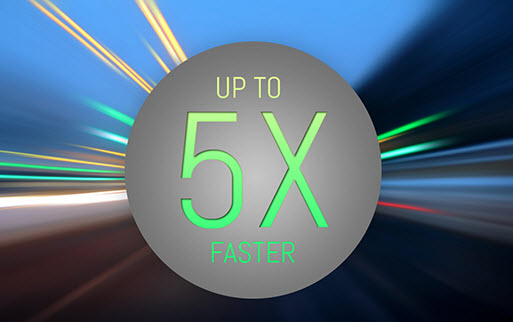 First, it is a MPEG converter for Mac which produces high quality converted videos at the highest speed. Based on Multi-core CPU utility, Hyper-threading tech and Intel Quick Sync Video hardware acceleration tech, this MPEG converter for Mac can convert any video such as MP4 MKV MOV AVI or 720P, 1080P, 4K 8K video at 5X faster speed than other software. Besides, thanks to the built-in High Quality Engine which keeps a good balance between speed and video quality, up to 98% quality is reserved.
Secondly, with the built-in 320+ video and 50+ audio codecs, the MPEG converting software enables you to convert any video to over 180 video formats and 14 popular audio formats on Mac OS X (El Capitan included) and newest macOS Sierra, such as MKV to MP4, AVI to MP4, MKV to AVI, WMV to MOV, VOB to MP4, FLV to MP4, AVCHD to MOV, MP4 to MP3, etc. Besides, it enables you to convert any video to all kinds of devices like iPhone SE/6s/6s Plus, iPad Air 2, iPad Mini 4, iPad Pro, iPod, Apple TV 4, iTunes, iMovies, Samsung Galaxy S7, HTC One M9, Amazon Kindle Fire HDX8.9, Google new Nexus 7, Surface Pro 4, Xperia Z5/Z4/C4/M4, Xbox, PS4, etc.
Thirdly, it works not only as a video converter, but also an online video downloader, a sideshow maker, a camera/screen recorder and video editor. Therefore, it is a real all-in-one video converter for Mac.
Last but not the least, there is humanism in the design concept of this MPEG converting software, which means that in every part of the software the programmers take into consideration the needs of users. This is why WinX HD Video Converter for Mac can help you stay entertained and be creative all the time. It is just easy to operate!
How to convert MPEG to devices of my own choice with the best MPEG converter?
To play MPEG on QuickTime or convert MPEG to your favorite devices like iPhone, iPad, etc. you need to DOWNLOAD and install this perfect converter on your computer first. Click "download" to get a free trail of this best MPEG converter for Mac.Since QuickTime Player is compatible with MP4 by default, here we take "convert MPEG to MP4" for example to show the simple converting procedures of the best MPEG converter.
Tip: This best MPEG converter for Mac also comes a Windows version capable of transferring video from MPEG to Windows (10) supported formats with ease.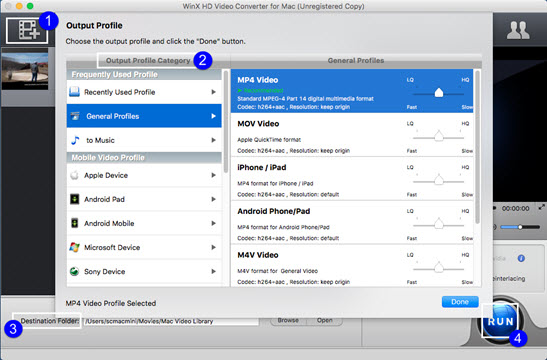 Step 1 - Input the Source MPEG File
Click the first button on the toolbar and input the source MPEG file you want to convert to this all-in-one MPEG converting software.
Step 2 - Select MP4 as the Output Profile
Choose "MP4 Video" in the pop-up window "Output Profile" and click "Done" to finish. If you need to convert MPEG files to other formats or devices, just select the corresponding one.
Step 3 - Set the Destination Folder
Set a destination folder to store the target MP4 file. (The software will select a default folder for you.)
Step 4 - Convert MPEG to MP4
When you have finished the above steps, hit "Run" button to convert MPEG to MP4. You can view the conversion progress and cancel the conversion at anytime on this wonderful MPEG converter for Mac.
Yes, with only four steps, you can convert MPEG to MP4 and enjoy the video audio on QuickTime Player or your iPhone, iPad,etc. If you still have trouble about how to convert MPEG to MP4 on Mac, please feel free to Email Us.
Alternative Way to Play MPEG on Mac
Converting MPEG to MP4 with this great MPEG converter for Mac is really a good choice since it is easy, fast, smooth and safe. But if you want to enjoy your MPEG videos or audios without making any change about them, the best way is to find a QuickTime Player alternative that is compatible with MPEG files by default. 5KPlayer is exactly an HD video player which can perform this work perfectly. Besides, it is an AirPlay media streamer and online video downloader.