Windows Media Player 11 won't play files with mp4 extension

Upgrade to the latest version of Windows Media Player (WMP 12) should fix the error for you. Install Windows 10 if necessary.
Don't rush to download MP4 codec pack if you are using Windows Media Player 11 or previous versions to play MP4. As we mentioned before, it is Windows Media Player 12 that starts natively supporting MP4. So maybe simply using WMP 12 will solve your "MP4 not playing on Windows" problem. There is only a limited number of formats supported by Windows Media Player due to patents and copyright. Next time you get into similar troubles like Windows Media Player won't play AVI, FLV, DVD, etc, check the file types supported by WMP first.

Some MP4 file is just not playing in my Windows media player 12.

If you are playing MP4 using Windows Media Player 12 on Windows 10, but it's just not working, even when the appropriate codec is installed. What may be the reason or what should you do? Well, firstly you should try to play the MP4 file using other players like VLC, KM player, 5KPlayer, etc to see if it is really a problem of your Windows Media Player.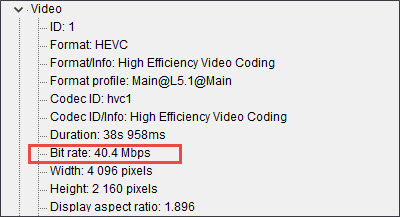 Fix 1
If it crashes everywhere, probably your MP4 file is encoded with an extremely high bit rate, like 50Mbps, while normal ones only have about 2000Kbps. That's a real case we experienced. Till now, we have never played it correctly on any computers with any players. So it's not about codec. Downloading MP4 codec pack won't work. It may require ultimately high-end devices.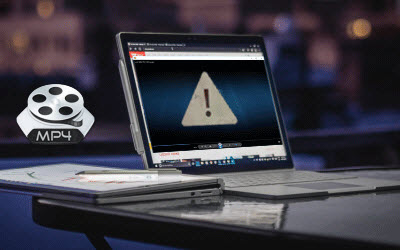 Fix 2
Download MP4 codec: If "MP4 not playing" only happens with Windows Media Player, even if you have upgraded to the latest version, then you should download MP4 codec pack to have a try. The truth is files ended with .mp4 extension could store files in so many formats, while Windows Media Player only supports very few of them. Check the widely supported codecs by MP4 players if you want to learn more. Next is how to download MP4 codec.
Things You Should Know before Download MP4 Codec Pack
1. Don't try to change extension directly to make your MP4 video playable, because the file format still remains the same.
2. If you happen to know what the codec is, then search a specific MP4 codec pack using its name, not MP4 codec ID, which is mainly for programmers. Microsoft doesn't provide official Windows Media Player MP4 codec pack, but it allows you to use third-party ones.
3. If you have no idea about what codec is missing, then there are some all-purpose MP4 codec pack options favored by most users: KLM codec pack (K-Lite Mega Codec Pack), FFDShow, Haali Media Splitter, etc. Do remember to download MP4 codec compatible with your OS. For example, MP4 codec pack 64 bit for Windows 10 64 bit, and 32 bit for 32 bit.
See more: HEVC codec, 4K codec, H.264 Codec, AAC Codec