Apple macOS Sierra Specs, New Features, Release Date, Latest News [in Update]
Apple macOS Sierra specs, new features, release date, latest news roundup.
New macOS Sierra is coming soon. Apple officially announced the next generation of Mac OS would be renamed macOS Sierra and revealed a lot of improvements and new features of macOS Sierra at last month's 2016 WWDC, and claimed macOS Sierra will be the best-ever Mac OS. This post aims to help you have a glance at macOS Sierra specs and remarkable new features, as well as provides a list of Macs compatible with macOS Sierra to help you check whether your Mac is qualified for free upgrading to macOS Sierra.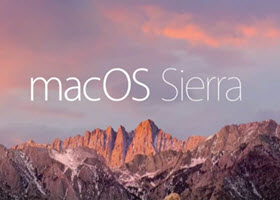 Best iTunes Alternative | Transfer Music/Videos from/to iPhone iPad Without Data Loss | Backup iPhone Photo!
WinX MediaTrans/for Mac - No.1 fast and clean mobile transfer software!
- Provide you best way to sync music from computer to iPhone 7/6S/6/SE, etc. without erasing you iPhone existing music at fastest speed. As well as enable you to export photos, 4K/HD videos from iPhone iPad to Mac (incl. macOS Sierra) or Windows 10/8/7 computer to free up iPhone iPad storage space. Auto convert any video to MP4 and auto rotate video.
What's the macOS Sierra Release Date?
The first beta of macOS Sierra was released to developers shortly following the 2016 WWDC keynote on June 13, 2016 and its public beta 1 was released to Apple's Beta Software Program on July 7, 2016. Recently Apple released the third developer beta (10.12 Beta 3) of macOS Sierra on July 18, 2016 and pushed out the second macOS Sierra public beta for non-developer testers. The final official version of macOS Sierra will be available in fall 2016 along with iPhone 7/Plus. When the time comes, users' Macs that meet the macOS Sierra system requirements can get a free upgrade through the Mac App Store.
macOS Sierra Technical Specifications
Can your Mac get a free upgrade to macOS Sierra? Check below the minimum system requirements of macOS Sierra and the list of Mac computers qualified for macOS Sierra update.
System requirements for macOS Sierra:
OS X v10.6.8 or later has already been installed
2 GB or more of memory
8 GB or more of available disk space
macOS Sierra Compatibility | These Macs can run on macOS Sierra:
iMac: Late 2009 or newer
MacBook: Late 2009 or newer
MacBook Air: 2010 or newer
MacBook Pro: 2010 or newer
Mac Mini: 2010 or newer
Mac Pro: 2010 or newer
6 macOS Sierra New Features Apple Unveiled at WWDC 2016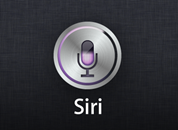 macOS Sierra New Feature #1: Siri is Integrated into macOS Sierra
Siri will have its debut on Mac computer bringing brand-new ways to help users to do things on desktop. You can ask Siri to help you do some things without stopping what you're doing. For instance, you can ask the smart Siri to send a message to your friend, or open the music apps to play music when you're working on a document file. On the Mac, Siri can search the web for pictures and then you can drag and drop them into a document. What's more, Siri on macOS Sierra also allows users to search for files and save the search results, which is a big advantage over the iOS Siri. This is especially useful when you can't remember where you stored a certain file.
macOS Sierra New Feature #2: Auto Unlock the Mac via Apple Watch
macOS Sierra latest news announced that users can log in a Mac via Apple Watch before sitting down. If you wear an Apple Watch, when you get close to your Mac computer or go to have a cup of coffee and get back to the Mac, you can wake up it and log in automatically. No password needs to be entered manually, because the Apple Watch is securely authenticated with the Mac and the computer will recognize that it's you.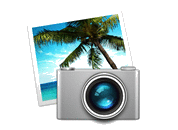 macOS Sierra New Feature #3: Photo App is Enhanced a Lot
The photo app in macOS Sierra gets a big update, featuring new object recognition and search function, a new slideshow tool called Memories, etc. The photo app in macOS Sierra helps users to group similar pictures together by using faces, objects and locations recognition. And the Memories tool in Photos app can open different sets of photos and make an album or video out of them, as well as allows you to search for photos by subject thanks to its new identifying technologies.
macOS Sierra New Feature #4: Support for Online Apple Pay
Another new feature of macOS Sierra is Apple Pay is now available on Apple's Safari web browser. You can sit down, search and shop for some goods online, and pay with easiest and safest way, using Apple Pay in Safari. Users can complete the purchase with Touch ID on their iPhone or by double-clicking the Apple Watch side button.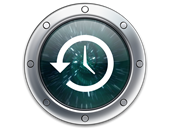 macOS Sierra New Feature #5: iCloud Drive and Optimized Storage
Apple makes great improvements to iCloud in macOS Sierra. Your files saved on Mac can be automatically stored and updated to iCloud Drive. macOS Sierra also adds a new feature to iCloud, letting users sync files on the desktop or in the documents folders of multiple Macs automatically. This new feature allows users to access all desktop files like photos or documents from iPhone, iPad and more.
Another macOS Sierra new function is Apple Optimized Storage. When your Mac is tight on space, macOS Sierra can help automatically move and store the rarely used files into the iCloud and keeping them available on demand, so as to make more free space for your Mac.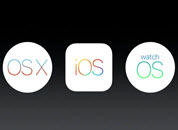 macOS Sierra New Feature #6: Universal Clipboard
This time macOS Sierra puts on a new feature, Universal Clipboard. It allows users to copy pictures, videos, or files from one device and then paste on another. For instance, if you copy an image on macOS Sierra, then can paste it rightly to your iPhone photo folder. This new change makes it possible to copy everything between all of your Macs, iPhones, and iPads.
By reviewing macOS Sierra specs, new features, system requirements, release date, etc., we can see macOS Sierra is gonna bring many unprecedented new functions and changes to give users a much more convenient user experience.
Related External Sources:
>> More macOS Sierra Review
>> macOS Sierra - Wikipedia
Best Fastest Mobile Transfer Software to Make More Room for macOS Sierra and iPhone iPad - WinX MediaTrans/for Mac
• Video transfer: Transfer 4K/HD/SD videos/movies between iPhone iPad and computer (incl. macOS Sierra) with no quality loss. Auto convert any video to MP4 as well as auto rotate video to fit for iPhone iPad full screen playback.
• Photo transfer: Export iPhone iPad photos to PC/Mac (macOS Sierra) hard drive to free up more space for your iPhone iPad at No.1 fast speed.
• Music transfer: Easily transfer music/songs between Mac/PC and iPhone iPad iPod with zero data loss. Manage and edit iPhone music/playlists freely.
• Amazingly fast. Extremely easy-to-use. Smooth and stable. 100% clean and safe.