Mac OS X 10.10 vs Windows 10: Compare New Features, Release Date, and Price
Mac OS X 10.10 Yosemite vs Windows 10 Head-to-head Comparison
For the past years, battles between Windows and Mac have never ended. In 2014, both Apple and Microsoft have unveiled their new operating systems, namely, Mac OS X 10.10 Yosemite and Windows 10 respectively. And then Mac OS X 10.10 vs Windows 10 comparison becomes a new conversation piece. OS X 10.10 Yosemite vs Windows 10, which is the better one? What features are added? Here, we'll compare OS X 10.10 head-to-head with Windows 10, including their release dates, prices and new features.
HOT Searches: Mac OS X 10.12, Windows DVD Ripper, Mac DVD Ripper, Best Free OS X DVD Rippers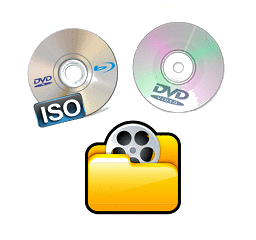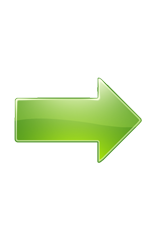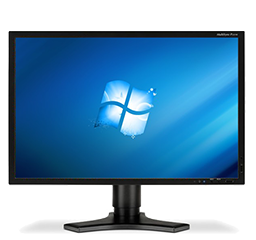 How to Rip DVD on New Windows/Mac OS?
WinX DVD Ripper Platinum/for Mac

Rip DVD disc, ISO image, DVD folder to digital file in popular media format on Windows 10, Mac OS X 10.10, etc.


It not only gives you a vast choice in ripping & copying and a lot of freedom in video editing, but also can bypass all DVD protected technology. - Editor's Review from Techulator
OS X 10.10 vs Windows 10: Battles between New Mac and Windows Operating Systems
Mac OS X 10.10 vs Windows 10 new features comparison: new design and refined functions
Mac OS X 10.10 Yosemite new features include:
* A brand new look: Inspired by iOS, Apple has revised the UI and develops a flatter visual appearance with translucent effect. Additionally, toolbars have been streamlined for the aim of more features but less space.
* Continuity: This is the biggest highlight of OS X 10.10 Yosemite. Mac and iOS are connected to work in more intelligent ways. Thanks to this feature, users can make/answer iPhone calls on Mac, send and receive messages on Mac, and start a job on Mac and continue to do it on iOS devices or versus attributing to "Handoff". And Instant Hotspot enables you to remotely activate the Personal Hotspot on your iPhone on the condition that they are near each other. AirDrop is used to share files between Mac computers. But now, it is refined to support for working between Mac and iOS devices. Thus, you can share files to nearby Mac computers or iOS devices via AirDrop with ease. The Continuity feature make OS X 10.10 has the upper hand in Mac OS X 10.10 vs Windows 10 comparison.
* Enhanced apps: Apps in Mac OS X 10.10 Yosemite has been enhanced, including smarter Safari, Mail, Messages, iCloud Drive to store any file and Family Sharing to share iTunes, iBooks and App Store purchases to up to six people.
See also: top Mac OS X 10.10 video converter, free YouTube downloader for Mac OS X 10.10
Windows 10 new features include:
* Start menu comes back: Traditional Start menu comes back in Windows 10, with modern interface of Windows 8. On the left, it is in Windows 7 style, while "live tiles" on the right. (Related: Windows 10 vs Windows 8)
* Virtual desktop: Microsoft adds a new feature named Multiple Desktops in Windows 10. Users can use multiple desktops for special purposes in the same OS and switch between them to fit for their own needs.
* Windowed Mode: Windows Store apps can be used in windowed or full-screen modes. Users are allowed to move around, resize, and maximize, minimize and close the apps with a click at will.
* Command Prompt: For advanced users, it is very useful. They can use shortcuts like Ctrl +C and Ctrl+V to paste in a directory listing from another app.
* Task View: A task-view button is added for quick switching between open files and quick access to the desktops.
* Cortana: Cortana is new personal assistant, similiar to Siri. She can search the web, find things on your PC, keep track of your calendar - even tell you jokes.
* Support the broadest types of devices ever: Windows 10 is not only available for desktops and laptops platforms, but also for tablets, smartphones and other embedded Windows products in the future. The supported devices range from gadgets without screens, 4 inch screens to devices with 80 inch screens.
Mac OS X 10.10 vs Windows 10 release date comparison: OS X 10.10 is earlier than Windows 10
OS X 10.10 Yosemite release date: Apple unveiled OS X 10.10 in June at WWDC 2014. After long-term testing, the final version has been released and available for all Mac users.
Windows 10 release date: Microsoft launched Windows 10 Technical Preview build on September 30, 2014. It was open to enterprise and enthusiast users for testing on October 1. And It went to the market officially on 29 July 2015.
Mac OS X 10.10 vs Windows 10 price comparison: OS X 10.10 available for free upgrade
OS X 10.10 Yosemite price: Any Mac user is allowed to upgrade to new OS Yosemite for free.
Windows 10 price: Windows 10 is a free upgrade for Windows 7 and Windows 8 users within the first year after the release of Windows 10.
Also read: Free Upgrade Windows 8 to Windows 10, Free Upgrade Windows 7 to Windows 10, Install Windows 10 on Mac with Boot Camp
From OS X 10.10 vs Windows 10 comparison, we can notice that both of them have made many revolutionary changes to make people work in smarter ways. There's no better operating system, only much suitable one.
DVD Ripper Recommendation for Mac and Windows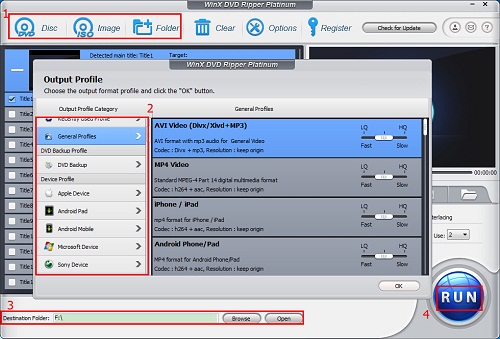 DVD ripper is quite helpful for DVD movie collectors. It can help back up DVDs as digital files on hard drive, storage devices or portable devices in case of unexpected damage, scratch or crack. After DVD ripping, you can freely play DVD movies on PC, Mac, mobiles and tablets, even without DVD driver/DVD player.
Here, an easy-to-use yet professional DVD ripper named WinX DVD Ripper Platinum is recommended. It is fully compatible with popular Windows operating systems, including Windows 8 and 10. And its Mac version supports for DVD ripping on Mac OS X 10.5 or later, containing macOS Mojave. Superior to other DVD rippers in the market, It is able to rip any DVDs, including latest commercial DVD movies like Jupiter Ascending and Kingsman: The Secret Service to mainstream formats MP4, MOV, AVI ,WMV, MPEG, MKV, FLV, etc, as well as popular devices Apple iPhone SE, 6s/6s +, 6/6+, iPad Air 2, iPad mini 3, Android smartphones/tablets like Samsung Galaxy Note 4/Note Edge/S5, HTC One M8, Sony PSP, PS3, Xperia Z3, Microsoft WP8, Xbox and more. High Quality Engine ensures that the output movie files are in good video audio quality. And DVD ripping can be finished in matter of minutes due to the support for Multi-core CPU, Super Encode Engine based on MMX- SSE & 3DNow! and Hyper-threading technology. This DVD ripper really deserves some attention if you have figured out OS X 10.10 vs Windows 10 comparison.
WinX DVD Ripper Platinum – Give you an insanely simple way to rip DVD to MP4, AVI, WMV, FLV, iPhone 6/Plus, Samsung, HTC, etc on Windows and Mac.
Still have problem about ripping DVD movies on Windows and Mac? Please feel free to Email Us >>