macOS Sierra: Features, Release Date and More
What's Your Most Interested in macOS Sierra? Everything Will Be Leaked Here!
Apple has never stopped updating its OS database every year. The next generation operation system for Mac, macOS Sierra (new name of OS for Mac) has been unveiled on WWDC 2016 (held June 13–17), which is announced as the best Mac OS ever bringing several great missing features of Mac OS X 0.11 El Capitan. Cannot wait to garner more information of macOS Sierra? Have a big hope towards it for meeting your wishlist? Take a careful look at this page! Everything you want to know about macOS Sierra, including release data, price, features and more will be leaked.
If you are trying to dig out valid DVD ripping software for macOS (10.12)….
DVD collectors who require converting DVDs to MP4, MOV for playback on Mac should possess DVD ripping software. WinX DVD Ripper for Mac, the leading DVD converter fully compatible with macOS (including the newest macOS Big Sur), is capable of ripping any general and copy-protected DVD to Mac supported formats and various iOS devices (iPhone, iPad, Apple TV etc.) with maximally reserved quality at No.1 fast speed.

macOS Sierra Release Date & Price
macOS Sierra is showcased at Apple's annual Worldwide Developer Conference (WWDC) in June giving a first look of how this new OS like and what it has in store. The official release date may be postponed to September or October with the purpose of offering more time for developers to know this new OS for Mac computer well and build more productive apps for it.
Users who have Mac with OS X 10.6.6 or later, probably enjoy free upgrade to macOS Sierra, while other users need to purchase OS X 10.6 Snow Leopard priced at $19.99 and then free upgrade to 10.12 for installation.
macOS Sierra Features
Siri's Launch
9to5Mac, the well-informed Apple news center, leaks that Siri will be eventually pinned on macOS Sierra menu bar following over 3 years testing. Inheriting functions from Siri for iOS, Siri for macOS Sierra empowers users to search on web, check notifications, appointments, weather, launch apps, play music/video and more by voice commands. 9to5Mac describes design of Siri as this: "a dark, transparent interface featuring colorful sound waves to indicate speech input". But it's only for the testing version and some changes may be made before debut of this macOS Sierra headline feature in summer. >> Also Read: Cortana vs Siri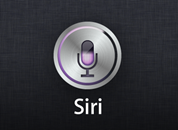 Photos App Enhancements
Another rumor coming from the Japanese site Mac Otakara suggests that great improvements will be shown on photos app for macOS Sierra. Instead of exact info of new features, tools for EXIF information editing, touch-based brushes used for brightening and adjusting parameters for specific parts of a photo, are most likely to integrate into photos app according to Mac Otakara. In addition, Aperture-level functions are seemingly missing in those enhancements for photos app on macOS Sierra.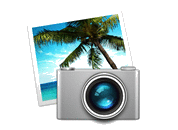 Better Backup with Time Machine & iCloud
Time Machine, used for backing up all files of Mac OS X to internal or external hard drive, is participated to give an majorly update. This backup software receives many complaints for its insufficient capabilities, for example long-time initial backups, very large space required for effective backups. Apple may build better options in Time Machine on macOS Sierra driving users to get a more feasible way to backup computer, especially for big collections of media files, movies, videos and music. Meanwhile, iCloud will be renewed featuring stricter protection and longer period for data storage. Certainly, cut prices for upgrading will please all Mac users. >>Also Read: Backup Copy-Protected DVD Movies on Mac OS X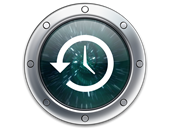 Blend of macOS Sierra and other Apple Systems
Windows 10 pushes out universal apps cross running on PC, laptop, Windows Phone/tablet, Xbox, while macOS Sierra may demonstrate a close integration between Macs and various devices, Apple Watch, Apple TV and iPhone, making remote control a reality. It is imagined that Apple Watch can unlock/lock Mac via an app or Bluetooth while iPhone can make it via fingerprint. And, streaming from Mac to Apple TV will become more seamless.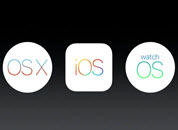 More Apps We'd Like to See on macOS Sierra
Health, an app specially designed for recording health and fitness data on iOS and WatchOS (Apple Watch), is suggested to launch it to macOS Sierra as an all-rounded tool for health stats accessing.
Clock is the most used app on iOS devices featuring Alarm, Stopwatch and Timer. It is quite great if it can be nailed on macOS Sierra to remind us of time for meeting, appointment and more, as well as counting how many seconds/minutes/hours exactly to do something.
We also hope to have a professional music app on macOS Sierra with a tight combination with Apple Music in that iTunes' large library for media contain too many contents and a dedicated music app seems to be essential.