Home > Resource > Use KeepVid on Mac OS X 10.10
How to Use KeepVid on Mac OS X 10.10 Yosemite
Helpful Solution to Use KeepVid on Mac OS X 10.10 Yosemite
Due to the popularization of cameras and VCRs, we consciously or unconsciously enter into an age of watching videos. Everybody can freely make videos and upload to video-sharing websites, like YouTube, Vimeo, Metacafe. And the allure of versatile videos is often hard to resist. If only we can free download videos from YouTube, Vimeo, Metacafe... Yes, KeepVid can do us a favor. And in this post, you'll learn tutorials to use KeepVid on Mac OS X 10.10 and KeepVid alternative for Mac OS X.
Last update on March 22, 2018: KeepVid.com ended its service of video/audio downloading, so you have to switch to KeepVid alternative.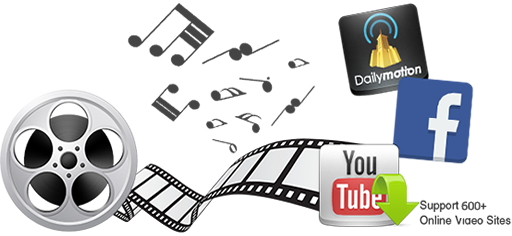 How to Free Download Video on Mac OS X 10.10?
Recommended solution:
WinX HD Video Converter for Mac
- The best KeepVid alternative for Mac to free download YouTube SD, HD, 1080p HD, 4K UHD and 3D videos on Mac OS X 10.10 Yosemite and others, including macOS Mojave.

It can save (and convert, natch) videos from the likes of YouTube, and output presets for every portable device from Android to Windows Phone.
- Rick (CNET Editor)
About KeepVid
KeepVid is a website specially designed to free download streaming videos from YouTube, Facebook, Vimeo, Dailymotion, Metacafe and other video-sharing centers with the help of Java to fetch the download links. Downloaded files can be saved as AVI, MP4, MOV, MP3, AAC, AC3, etc. It is welcome if we set aside some annoying features like ads, plug-ins, KeepVid not working for Mac problem. For the issue that KeepVid cannot work on Mac (Marvericks, Yosemite), reasons and solutions will be presented in the part "Tutorial to Use KeepVid on Mac OS X 10.10". >>Best Free YouTube Downloader for Mac OS X 10.10 Yosemite
You may be interested in:
Top 5 KeepVid Alternatives for PC and Mac
KeepVid video output formats
Best Way to Free Download Vimeo Video
Best Video Resolution Size for YouTube Video Uploading
Facebook and YouTube Accepted Video Formats and Uploading Tips
Tutorial to Use KeepVid on Mac OS X 10.10 Yosemite
To use KeepVid for online video downloading on Mac OS X 10.10, you're supposed to follow the general steps.
1. Head into KeepVid homepage http://keepvid.com/ (Brower Safari, Chrome and Firefox are OK.)
2. Copy target video URL in video website, such as YouTube. And then paste it in the specified area for link.
3. Click "DOWNLOAD" button. If you didn't install Java before, you'll be suggested to install Java on your Mac OS X 10.10 Yosemite. For KeepVid, Java is a must-have plug-in to download online videos.
4. Select file format to save.
However, things are always going not so well for Mac users. From what gather from forums, many Mac users cannot download videos successfully using KeepVid, even they have installed the latest Java.
Situation 1: Nothing happens after clicking "DOWNLOAD", or just shows "Loading Java Applet ..."
This KeepVid problem results from the breakdown of Java. And then, all you need to do is install Java and enable it your browser. For Safari users, please go to Preferences > Security and check the option "Enable Java".
Situation 2: Java won't allow KeepVid Applet to run on your Mac.
To solve this, please disable Gatekeeper, go to System Preferences > Security & Privacy, and choose Anywhere in "Allow applications to be downloaded from".
Free as KeepVid is, it's troublesome when it comes to annoying ads, bundled malware, high CPU usage, not working for Mac problems, KeepVid site down, etc. Then, KeepVid alternative for Mac becomes necessary. So, what is the best KeepVid alternative for Mac OS X 10.10?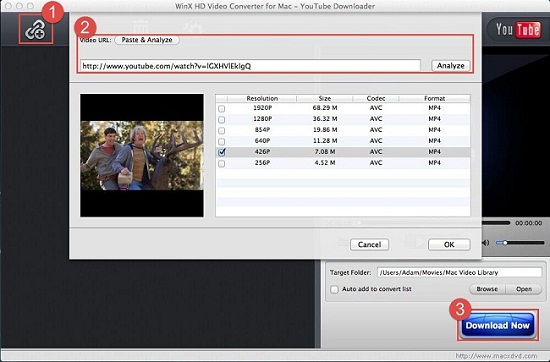 Best KeepVid Alternative for Mac – WinX HD Video Converter for Mac
Here, the recommended program to replace KeepVid is WinX HD Video Converter for Mac. It is a video converter, but comes with free YouTube online video downloading function. This ad-free KeepVid alternative for Mac can help download SD, 720P, 1080P, 4K UHD videos from YouTube for free at super fast speed. To keep other applications work as usual, you can use "Speed Limiter". Besides FLV, 3GP and WebM, WinX HD Video Converter for Mac also allows users to download MP4 videos from YouTube. This KeepVid Alternative for Mac can easily download hot YouTube videos or movies like cartoon movie videos, Shakira MVs, to iPhone X/8/7/SE/6/Plus, iPad Air 2, iPad mini, Android and other handsets.
Here' a step-by-step guide to download YouTube videos by this best KeepVid alternative for Mac. Before any further, please download KeepVid for Mac OS X 10.10 on your Mac computer, and click "YouTube" icon in main UI of WinX HD Video Converter for Mac after launching.
Step 1. Click chain-like button in YouTube Downloader.
Step 2. "Paste & Analyze" video URL that you copy from YouTube. After finishing video analysis, select video resolution from the list.
Step 3.Hit "Download Now" to start video downloading by this KeepVid alternative for Mac.
Is it much easier than using KeepVid on Mac OS X 10.10 Yosemite? No ads involved. No complicated settings. Online videos can be downloaded by this KeepVid alternative as easy as ABC. But you should get rid of downloading copyright content from online sites.
If you still have question on using KeepVid on Mac OS X 10.10 Yosemite, please feel free to Mail Us >>