How to Download Set 4K/1080x1920 Wallpapers on iPhone 8/7/6S (Plus)
Free Download 4K videos and set 4K UHD/1080x1920 Wallpapers HD on iPhone 8/7/6s (Plus)
Q - "Where can I download 4K wallpapers for iPhone 7S Plus or the new iPhone 8/Plus? Easily downloadable with good variety, specifically nature or landscape photos. Know of any sites? Links would be helpful, thanks."
Are you looking for some awesome iPhone 8, 7, 6S or iPhone SE wallpapers HD? Where and how to download set 4K wallpaper on iPhone 8/7/6S Plus/SE? Seriously, does iPhone 8/7/6S (Plus) really support wallpapers at 4K resolution? This post will answer all the questions clearly.
Hot Searches: 4K YouTube Downloader, Download 4K Movies, free wallpaper for mobile, Free HD Thanksgiving Wallpapers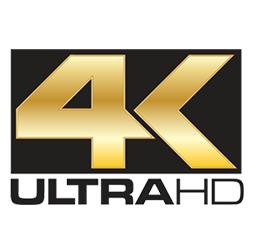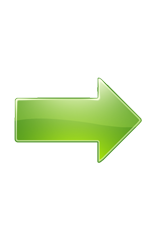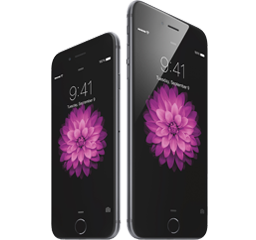 Download 4K Wallpapers/Movies on iPhone 8/7
WinX YouTube Downloader

Free download 4K movies and make 4K wallpaper for iPhone/8.

WinX HD Video Converter Deluxe
Download 4K movies, capture 4K wallpaper and make ringtone.

WinX Video Converter for Mac is absolutely the fastest and most stream lined I've ever seen and no offers or demands of toolbars.
- Comment by Kelly
Free Ways to Download 4K Wallpapers for iPhone 8/7/6S/6 (Plus)
1. There are many ways to free download 4K wallpapers for iPhone 8/7/6S/6 Plus and one of them is through free wallpaper HD download sites. But some require you to register, and some other 4K wallpapers for iPhone 8/7/6S (Plus) will be downloaded in a zip file, having viruses or unwanted things attached to them. So choose carefully.
2. You can find some 3840 pixels × 2160 pixels wallpapers for iPhone 8/7/6S (Plus) on your iPhone wallpaper HD app.
3. Capture pictures from 4K videos to make an iPhone 8/7/6S/6 (Plus) wallpaper UHD. For the sake of safety, this should be the preferable approach.
Hot Search: iPhone 7 Free Movie App, iPhone 7 Video Converter, Free Up iPhone Space
How to Download 4K Video and Set 4K Wallpapers on iPhone 8/7/6S/6 (Plus)?
How to download 4K videos from YouTube and then make a 4K wallpaper for iPhone 8/7/6S (Plus) will be shown to you in step-by-step detail as follows. Grab yourself a professional YouTube downloader first, which supports videos at resolution up to 4K, such as WinX HD Video Converter Deluxe, giving you a control over all 360P SD, 720P/1080P HD, 2160P 4K and even 4320P 8K videos. (Free download)
Part I - If you have a 4K video stored on your PC
Step 1: Lauch WinX HD Video Converter Deluxe and click "+" to import a 4K video from your PC.
Step 2: Tab camera icon under the preview window to take a picture.
Step 3: Transfer the saved photo to your iPhone and then go to settings -> tap Wallpapers & Brightness -> choose the 4K photo as your Lock screen or Home screen. That's it. The iPhone 6 (Plus) 4K wallpaper has been created.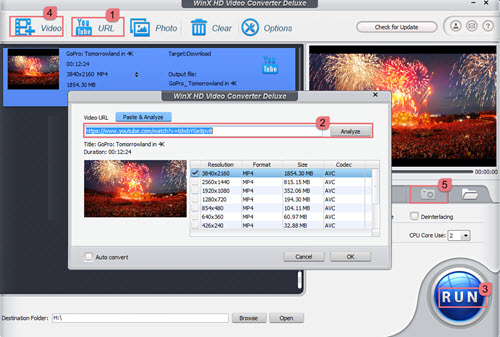 Part II – You need to download a 4K video for iPhone 8/7/6S Plus 4K wallpaper making
Step 1: Go to youtube.com, type "4K" in the search box and you will get a list of 4K ultra HD videos. Choose your favorite one and click to play it.
Step 2: Now open WinX HD Video Converter Deluxe -> click "URL" button -> copy and paste the 4K video URL -> Analyze it -> select your desired output resolution/format. To maintain its 4K quality and capture 4K wallpaper later, just choose 3840x2160. Do not check the box "Auto convert" unless you want to convert YouTube 4K video to formats playable on devices like iPhone 8/7 (Plus), iPad Air 2, Samsung Galaxy Note 4, Nexus, etc.
Step 3: Press button "RUN" to finish the 4K video download. Next load your downloaded 4K video by clicking "+ Video", display it in the preview window, tap the camera icon and snap a picture of your favorite scene to make a iPhone 8/7 4K wallpapers.
iPhone 6: 4K Wallpaper or 1080x1920 Wallpaper HD?
It is revealed recently that iPhone 6 and Plus have support for 4K video, although it cannot shoot 4K video, nor can it transfer 4K files using iTunes. How about 4K wallpapers for iPhone 8/7/6s (Plus)? Actually, iPhone 6 Plus comes with 1920 x 1080 pixel resolution at 401 ppi. So it won't work best with 4K wallpaper. Wallpaper HD 1080x1920 would be the ideal one for iPhone 7 Plus/6s Plus. Below is a list of wallpapers HD at different resolution for different devices:
Widescreen (Desktop - MacBook Retina): 2880x1800 (fits on: 2560x1600, 1920x1200, 1440x900)
High Definition HD 1080p: 1920x1080 (fits on: 1600x900, 1366x768, 1280x720)
Samsung Galaxy Tab & iPad: 2048x2048 (compatible with almost all tablets)
HTC, Samsung Galaxy & iPhone: 1080x1920 (compatible with many smartphones)
Still have trouble about how to make 4K wallpaper for iPhone 8/7/6s Plus? Please feel free to Email Us >>
* Free download 4K as well as 8K, 1080P/720P HD, 360P HD, 3D movies/videos from YouTube, Vimeo, Dailymotion and alike sites (1000+ in total) as soon as possible.
* Convert/compress 4K videos to MP4, AVI, WMV, MOV, FLV, 3GP etc, with a resolution of 1080P/720P/360P for better playback on computer/devices featuring lower resolution screen at a super fast speed thanks to Multi-core CPU utility, Hyper-threading Tech and Harware Encoder Support (Intel and Nvidia).