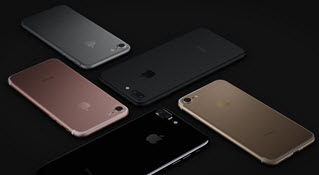 iPhone 7 Release Date Rumors
Most people believe that the next iPhone is more likely called iPhone 6S according to the naming pattern for previous generations, iPhone 3G, iPhone 3GS, iPhone 4, iPhone 4S, iPhone 5, iPhone 5S and iPhone 6. If so, iPhone 7 will be scheduled to arrive in 2016.
However, the release of iPhone 5C and iPhone 6 Plus involves people into middle whether Apple may discard "S" formula for next iPhone and directly release iPhone 7. Ming-Chi Kuo, the reliable analyst from KGI securities speculates that Apple will unveil iPhone 7 in August and officially launch it in September. Both iPhone 7 release date rumors are seemingly credible, but most fans would like to see the new iPhone earlier.