Apple iPad Pro 2 Latest Rumors about Release Date, Specs, Price, Size, Review, etc.
iPad Pro 2 rumors and news roundup: everything you want to know about iPad Pro 2 - Apple's upcoming iPad Pro expected to be released in 2017
The first iPad was born in 2010. Since then, Apple has been updated its iPad lineup regularly, releasing iPad, iPad Air, iPad mini, and iPad Pro. iPad Pro is a new line of its tablet computers, introduced in 2015. It is designed with 12.9-inch, bigger than all previous iPad models. A few months later, a smaller iPad Pro with 9.7-inch came out. And this year, Apple is expected to launch iPad Pro 2. So when will we see the new iPad Pro? Any big improvements? Any new features? How much will it cost? Everything is unknown now. All we have are the latest rumors about iPad Pro 2 release date, display, screen size, specs, features, price and more. Now, we have compiled them here for you. Certainly, we will update this post as soon as possible if there's any news.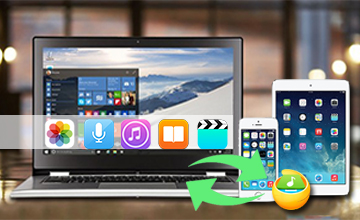 Related iPad Pro/Air/mini Software

: WinX MediaTrans
WinX MediaTrans is excellent in transferring photos, unencrypted and DRM-protected movies, music, audio books, and many other media files between any iPad running on iOS 11 or lower and PC. It is easier and much powerful than iTunes in terms of iOS file management. Just take minutes to have a try!

iPad Pro 2 Rumors and Reviews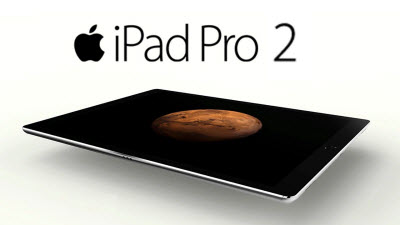 1. iPad Pro 2 rumors about release date
-- June 2017 at Apple's WWDC
Earlier rumor had it that iPad Pro 2 would be announced at Apple March 2017 event, along with new iMac, new MacBooks, iPhone SE 2, iOS 10.3 and much more. However, Apple World Today leaked a new rumor on March 7th, saying that iPad Pro 2 is likely to be announced and released on April 4 at Apple Park.
This rumor is mainly based on that clicking on the "Check availability" link for the 12.9-inch iPad Pro shows an April 4 availability date for any color, storage size, or connectivity choice. There're other two corroborative evidences. One is that Apple Park is slated to open in April, which means Apple could inaugurate the campus by holding the iPad launch there. The other is that many retailers are offering $150 discounts on various existing iPad models, ending this promo on April 1. It seems that they are moving inventory to give way to new iPad Pro 2.
However, iPad Pro 2 doesn't show up yet (updated May 3). So, enthusiastes pin their hopes on Apple's WWDC which is scheduled to be held in June 2017.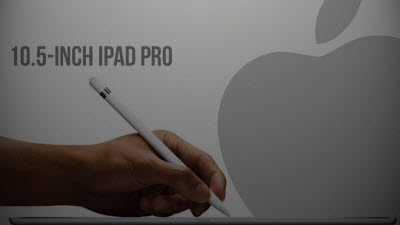 2. iPad Pro 2 rumors about display
-- Three sizes: 9.7-inch, 12.9-inch, and 10.5-inch
-- Resolution: 2048 x 1536 (9.7"); 2732 x 2048 (12.9"); 2,224 x 1,668 (10.5")
-- Others: True Tone display; edgeless display; remove home button and use a fingerprint scanner
It is believed that Apple will keep new iPad Pro 2 with 12.9" and 9.7", same sizes with its predecessor. In addition, a 10.5-inch iPad Pro is expected. A Spanish accessory distributor stated on his Twitter that he has received files about the subject of iPad Pro cases for a 10.5-inch model.
As for the resolution of iPad Pro 2, Apple probably makes resolution same to the previous model, because it rarely changes the resolution of its devices' screens. That is to say, 12.9" iPad Pro 2 may have 2732 x 2048 resolution at 264 pixels, 9.7" iPad Pro 2 may sport 2048 x 1536 resolution at 264 pixels and the new 10.5-inch iPad Pro is likely to feature 2,224 x 1,668 resolution at 264 pixels.
iPad Pro 2 is expected to have a True Tone display which already exists in iPad Pro 9.7. Thus, your screen's color temperature will be altered automatically according to the ambient lighting of where you use it, to make you see the image properly no matter what conditions you're in. Another rumor about display is that iPad Pro 2 could kill home button and have a fingerprint scanner built into the screen, which is also likely to appear in iPhone 8.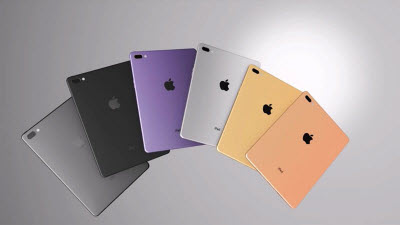 3. iPad Pro 2 rumors about design
-- Weight: slimmer, lighter, but thicker
-- Six colors: White, Purple (Wine), Black, Jet Black, Gold, Rose Gold
-- Others: Water and dust resistance, no headphone port
By convention, there's a good chance that Apple will make new iPad Pro 2 slimmer. But it is said that it will be thicker. 12.9-inch iPad Pro 2 may be 9.9mm thick, 3mm thicker than older version. Inspired by iPhone 7, 3.5mm headphone jack is possibly missing in this upcoming iPad.
According to a concept video of iPad Pro 2, there'll be six color options, including currently available Gold and Rose Gold, and new ones White, Purple (Wine), Black and Jet Black applied by iPhone 7 and Plus model.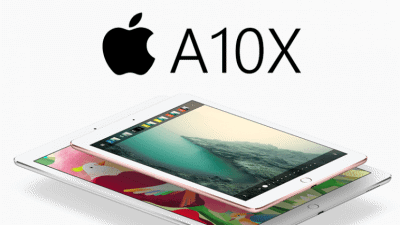 4. iPad Pro 2 rumors about OS and power
-- OS: iOS 10.3 or iOS 11
-- Chip: A10X processor
-- RAM: 4/6GB
We still have no definite information yet as to which operating system iPad Pro 2 will run on. If it is released early this year, it possibly runs on iOS 10.3; if it comes out at Apple September event, there's a fair chance that it will run on iOS 11. As for the processor, many rumors point out that A10X chip will be employed in the iPad Pro 2. This new processor will be much powerful than the first generation iPad Pro. And the RAM is speculated to increase as well, maybe 4GB or 6GB. The previous 12.9-inch model has 4GB of RAM, and 9.7-inch has 2GB only.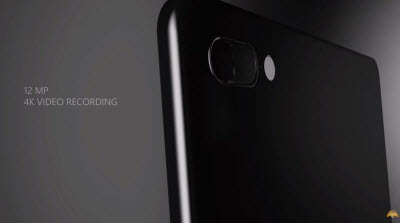 5. iPad Pro 2 rumors about other specifications
-- Camera: 12-megapixel rear-facing iSight camera, dual camera
-- Battery: no news about battery size; wireless charging
-- Capacity: 64GB, 128GB, 256GB
9.7 iPad Pro gets a better camera than the original larger model, featuring a 12-megapixel rear and a 5MP front camera. We can predict that iPad Pro 2 will adopt the megapixel. And dual-camera which has been introduced in the iPhone 7 Plus is expected to show up in iPad Pro 2.
Currently, there's no news about the battery size for iPad Pro 2. But there're rumors about charging mode. People suspect that Apple will apply wireless charging to the new iPad Pro, because this electronic device giant joined the Wireless Power Consortium in February 2017.
Anecdotally, Apple iPad Pro 2 will ditch 32GB storage capacity, and instead starts at 64GB. Currently available 128GB and 256GB will come.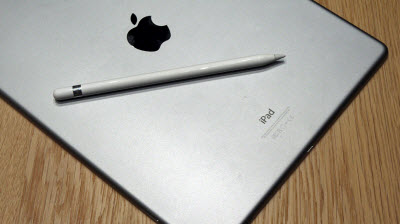 6. iPad Pro 2 rumors about other features
-- Touch Bar
-- Magnetic Apple Pencil
Touch Bar was introduced in the 2016 MacBook Pro. It is a multi-touch enabled OLED strip built into the top of the keyboard to replace the function bar, available to customize itself according to what program you're using on the notebook. This cool strip is rumored to be used for iPad Pro 2.
iPad Pro 12.9 sports the Apple Pencil stylus, so the second generation will obviously support Apple Pencil. An improved and magnetic one is expected to be unveiled.
7. iPad Pro 2 rumors about price
-- 9.7" starts at $599, and 12.9" starts at $799
There's no news about iPad Pro 2 price yet. We suspect that Apple will sell it for the same price set for the first generation of iPad Pro. Here we list iPad Pro prices for your information.
9.7-inch iPad Pro

12.9-inch iPad Pro

* Wi-Fi
32GB - $599
128GB - $699
256GB - $799
* Wi-Fi + Cellular
32GB - $729
128GB - $829
256GB - $929

* Wi-Fi
32GB - $799
128GB - $899
256GB - $999
* Wi-Fi + Cellular
128GB - $1029
256GB - $1129
Keep following this post to get the latest news about iPad Pro 2 specifications, release date, price, etc.
Best Fastest iPad iPhone File Transfer Software - WinX MediaTrans
• Remove DRM from movies, music, audio books purchased from iTunes Store, iBooks Store, etc. for playback on more devices.
• Video transfer: Transfer 4K/HD/SD videos/movies between iPhone iPad and computer (incl. macOS Sierra) with no quality loss. Auto convert any video to MP4 as well as auto rotate video to fit for iPhone iPad full screen playback.
• Photo transfer: Export iPhone iPad photos to PC/Mac (macOS Sierra) hard drive to free up more space for your iPhone iPad at No.1 fast speed.
• Music transfer: Easily transfer music/songs between Mac/PC and iPhone iPad iPod with zero data loss. Manage and edit iPhone music/playlists freely.
• Amazingly fast. Extremely easy-to-use. Smooth and stable. 100% clean and safe.