New iPad Air 3 Rumors, Specs, Release Date and New Features – Everything about iPad Air 3
iPad Air 3 rumors: roundup of iPad Air 3 specs/features/release date/price, etc. Get everything you want to know about 2016 iPad Air 3.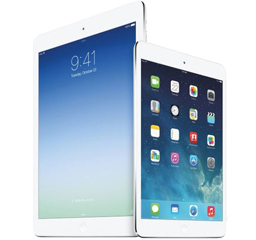 The expected new iPad Air 3 did not meet us along with iPhone 6S/6S Plus in September, instead, Apple released the iPad Pro and iPad Mini 4. So when will iPad Air 3 come out? There are Apple iPad Air 3 rumors saying that it is like the mini version of iPad Pro, really? What new features will iPad Air 3 contain? This post gathers all the latest news about iPad Air 3, including iPad Air 3 release date, specs, rumored new features and comparisons of iPad Air 3, iPad Air 2, iPad Pro and iPad Mini 4 to help you decide which one is more worth to buy.
Jump to: iPad Air 3 Rumors and Specs
iPad Air 3 Related Video Software
Score a Must-have Tool for Playing DVD movies on iPad Air 3/iPad Pro/iPad Mini 4
WinX DVD Ripper Platinum – Helps you easily rip any DVD (incl. latest copy-protected DVD) to the popular iPad Air 3/iPad Pro/iPad Mini 4, iPhone 6S/6 Plus, MP4, AVI, MOV, etc. at fastest speed, for playback any favorite DVD movies anywhere and anytime you like.


iPad Air 3 Rumors – Release Date
Initially we expected the iPad Air 3 would be launched with iPhone 6S/Plus, however, Apple released another iPad, the innovative and powerful iPad Pro. Therefore, the iPad Air 3 is expected to be announced in March or September 2016. However, on the Apple March 2016 event, we still don't see iPad Air 3 coming out, Apple announced new 4-inch iPhone SE, iOS 9.3, Mac OS X 10.11.4, etc. So the iPad Air 3 release date is now pointing to September 2016.
Why Apple Didn't Release the iPad Air 3 in September 2015?
1. Put much efforts and talents on iPad Pro's designing and developing.
2. Newly released iPad Mini 4 is a big improvement upon iPad Mini 3.
3. Apple wants to release the brand-new iPad Pro first and hold off the release of the iPad Air 3, as it might not want to overload consumers with too many different choices.
4. iPad Air 2 has been equipped many powerful features and been regarded as the perfect tablet, so we'd like the new iPad Air 3 will be even better and can take a big jump in tech and features.
5. iPad Air 3 vs iPad Pro, iPad Pro may be more fascinating. >> How to Play DVD on iPad Air 3
iPad Air 3 Rumors – Specs and New Features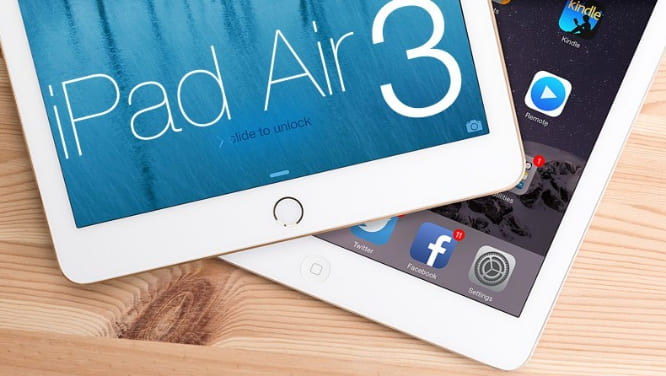 Wonder if any iPad Pro features will be added to the new iPad Air 3? Compared with iPad Air 2, what new features will be added to iPad Pro 3? Let's see.
iPad Air 3 Rumors – OS and Processor
Indeed there are some things about iPad Air 3 we can be pretty sure. iPad Air 3 is probably to be run on iOS 10 if the next generation iOS is introduced sooner than it, so we can expect more new features of the new OS. If not, the iPad Air 3 will be at least run on iOS 9. iOS 9 makes improvements to Siri and Apple Maps, etc. and we can look forward to enjoy all the iOS 9 features.
The processor of iPad Air 3 will obviously get a boost. At minimum it will be powered with a newer and faster processor A9 or A9X which has already been up to the iPad Pro. We can even expect a possibly next generation chip A10, and it will definitely be even far better.
iPad Air 3 Rumors – RAM and Storage
It's rumored that the new iPad Air 3 is going to be supported by 3 to 4GB RAM. The iPad Air 2 is 2GB RAM and the iPad Pro is upgraded to 4GB, so we can expect the new iPad Air 3 would be at least 3GB RAM.
The iPad storage space has always been an issue for iPad users. As we all know Apple products do not allow to expand the external storage, so many people hope Apple would set 32GB as the minimum storage so as to do a lot more with the new iPad Air 3. If the starting storage size is jump to 32GB, the price would be a little more than $610.
iPad Air 3 Rumors – Display and Resolution
As for the iPad Air 3 specs of display, the biggest rumor of iPad Air 3 is it may have a 9.7 inch 4K display with a screen resolution of 2334 x 3112. If it's true, the iPad Air 3 would be the first 4K resolution iPad providing users a super-sharp screen, which is far better than iPad Air 2 1536 x 2048 screen resolution.
Related: Convert 4K UHD video; Play 4K Video on iPhone iPad; 4K Video File Formats
Will the iPad Air 3 have 3D Touch feature? Some people predict that Apple would not make 3D Touch into the new iPad Air 3 as it also didn't include this feature into iPad Pro according to the fuzzy report from Apple supply chain. However, some others insist that it might be strange that the Touch ID is not brought to other Apple devices.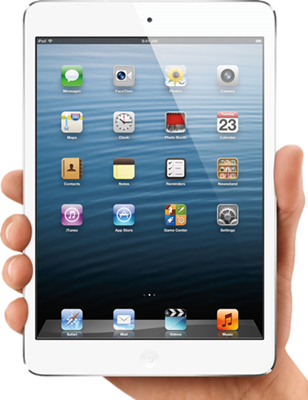 iPad Air 3 Rumors & Specs – Design
Size: There are rumors that the next generation iPad Air would be just 6.1mm thick, even thinner and lighter than iPad Air 2. To make this possible, Apple engineers have to alter the battery size of the gadget and and make other design changes. But some users think the iPad Air 2 thickness is just perfect and is not worth trying to make it much slimmer providing it can offer us longer battery life or higher specs.
Camera: It's rumored that the new iPad Air 3 will add a LED flash to make it easier to take night shots and will be equipped with a 13 MP rear camera.
Daylight Visibility: At present, the daylight visibility of iPad is very poor and users are eager to find that the iPad Air 3 would improve the daylight visibility a lot, it means a lot when using the iPad outdoors, especially easier to see the screen under the bright sunlight.
Four speakers and Smart Connector: Rumors say that iPad Air 3 will have four speakers similar to the iPad Pro, providing a better surrounding sound when watching movies on iPad, as well as set up a space for the magnetic powered Smart Connector for connecting up something like a keyboard accessory.
Wireless Charging: To make iPad Air more user-friendly, if the iPad Air 3 is coming with a wireless charging unit, it would be a great step forward. But we will wait and see.
>> Learn more about Apple iPad comparisons; iPhone 7 vs iPhone 6S vs iPhone 6S Plus
iPad Air 3 Rumors – Price
It's said that iPad Air 3 will come with a minimum price tag of $610 for the basic model with the starting storage size of 16GB. However, it is going up along with change in storage space (up to 128GB).
iPad Air 3 Rumors – Supported Video Audio formats
The video audio formats of iPad Air 3 will not differ much from iPad Air 2.
iPad Air 3 supported video formats: H.264, MPEG-4 video in .m4v, .mp4, .mov file formats; Motion JPEG in .avi file format. >> H.264 vs H.265
iPad Air 3 supported audio formats: AAC and HE-AAC (bitrate from 8 to 320 Kbps); Protected AAC (DRM copy protection used on the iTunes Store); MP3 (8 to 320 Kbps) and MP3 VBR; Audible (formats 2, 3, 4, Audible Enhanced Audio, AAX, and AAX+); ALAC (Apple Lossless), AIFF and WAV. >> AAC vs MP3; Apple iPad Air 2 supported video formats
iPad Air 3 Rumors and Specs - iPad Air 3 Related Video Software
WinX HD Video Converter Deluxe/for Mac – Free Download and Convert any Video to iPad Air 3/2, iPad Pro/iPad Mini 4
Built in 370+ A/V codecs and equipped with online Dailymotion/Facebook/YouTube Video Downloader and Photo Slideshow Maker functions. As all-in-one HD video converter software, it helps you convert any 8K/4K/HD/SD videos like convert AVCHD M2TS to MKV, convert Blu-ray to MKV, H.265/MKV to MP4, etc. at No.1 fastest speed. Moreover, it can also convert videos to 410+ device profiles as Apple iPhone, iPad, Android Samsung, HTC, Sony, Microsoft, Windows mobiles, etc. such as convert MKV to iPad Pro. Most importantly, it enables you to free download any 8K/4K/1080P/720P HD/SD videos movies from YouTube and 300+ sites.