2020 Halloween Party Music Playlists & Free Download Tips
Question: "Hey, 2020 Halloween coming soon and I'm thinking about creating a level on the theme. I began to regroup stuff to use in my future but I find absolutely no songs. Someone know where I can free download Halloween party songs?"
I have tons of music for 2020 Halloween party, so I usually just set up several Halloween party playlists that I downloaded, including scary Halloween party songs and soundtracks, Halloween party music for kids etc., and let those stream. This year, I want to include more Halloween songs to my Halloween playlist, including Michael Jackson "Thriller", Kanye West "Monster", "I Put a Spell On You", Donovan "Season of the Witch", "Ghost Town" and the like. Also, I will share some simple tips to download some Halloween party songs for families and kids.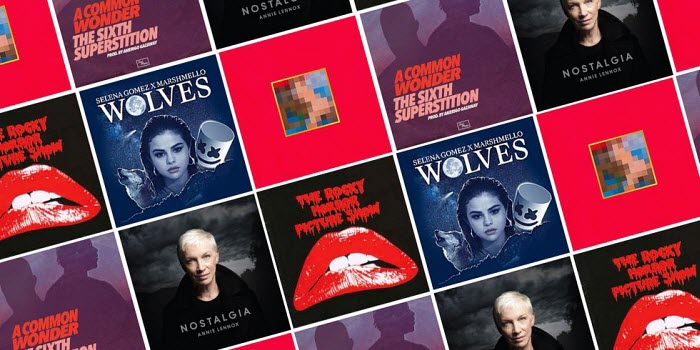 Free Download Scary Songs to Add in Your Halloween Party Playlist
To prepare songs for Halloween party, you'd better download the Halloween songs using tools like WinX HD Video Converter Deluxe:
• Free donwload loved Halloween party movie videos or songs online from YouTube, Dailymotion, Soundcloud, Facebook, Vimeo, and 1000+ music sites.
• Free download scary music videos, horror movie soundtracks, playlists, channels, etc. with ultra-fast download speed (5-8X real-time speed).
• Download and convert Halloween party songs to MP3, AAC, WMV, MOV, iPhone, iPad, Android mobile, etc. all at once.
• Fully compatible with Windows 10 and also available in Mac version.
[Updated] 2021 Best Halloween Songs for Your Spooktacular Party Playlist
This list of 2021 Best songs for Halloween party includes super-scary music playlist as well as some spooky kid-friendly Halloween music. Whether you want to find a perfect combo of fun and freaky for a Halloween hit, or just want to dance to Blippi or tweens to get in the mood to celebrate, we found a song for everyone.
Top 10 Halloween Scary Party Songs Playlist

Top 10 Halloween Party Songs Playlist for Kids

1. Demons & Goblins

Fivio Foreign ft. Meek Mill

1. Halloween Sharks

Pinkfong

2. Bad Guy

Billie Eilish

2. Under My Bed

Recess Monkey

3. Haunted

Beyoncé

3. Monster Boogie

Laurie Berkner Band

4. Monster Mash

Bobby "Boris" Pickett

4. This Is Halloween

Danny Elfman

5. Bury a Friend

Billie Eilish

5. Thriller

Michael Jackson

6. There Will Be Blood

Kim Petras

6. The Monsters Hop

Bert Convy

7. Ghost

Halsey

7. Season of the Witch

Lana Del Rey

8. Toxic

Britney Spears

8. Werewolves of London

Warren Zevon

9. A Nightmare on My Street

D.J. Jazzy Jeff & the Fresh Prince

9. Somebody's Watching Me

Rockwell

10. Ghostbustersds

Ray Parker Jr.

10. The Addams Family Theme

Vic Mizzy
Check our updated list of top horror movies for Halloween 2020.
How to Free Download Halloween Party Song Playlist to MP3?
As we mentioned previously, to download and convert YouTube music for Halloween party to MP3 iPhone iPad or other gadgets, download WinX HD Video Converter Deluxe

first and follow our next Halloween party playlist downloading steps here.
Step 1: Go to YouTube, do a search of "Halloween Party Songs", and find the best one you like.
Step 2: Launch your installed YouTube downloader, copy and paste the Halloween party playlsit video URL, and click to Analyze it. The URL can be detected automatically.
Step 3: Select one of those video formats/resolutions shown in the box. And never forget to tick the button "Auto convert" if you want to convert the Halloween party music video to MP3, iPhone, iPad, etc.
Step 4: Output Profile ->- Choose "to Music" ->- Select "MP3" as the output format.
Step 5: Hit button "RUN" and all your loved Halloween party songs on YouTube will be downloaded at an ultra-fast speed.
Disclaimer: Digiarty Software does not advocate downloading copyrighted content for any commercial purpose and suggests referring to the copyright laws in your countries before doing so.
Clicks to Free Download Spooky Songs for Halloween Party Now
Freely download and convert scary songs for Halloween parties from 1000+ sites in clicks with WinX HD Video Converter Deluxe.