What Is H.264 Format?
Learn What Is H.264 Format and How to Play H.264 on PC/Mac?
H.264 is a new video codec standard which can achieve high quality video in relatively low bitrates. You can think it as the "successor" of the existing formats (MPEG2, MPEG-4, DivX, XviD, etc.) as it aims in offering similar video quality in half the size of the formats mentioned before.
Also known as AVC (Advanced Video Coding, MPEG-4 Part 10), H.264 is actually defined in an identical pair of standards maintained by different organizations, together known as the Joint Video Team (JVT). While MPEG-4 Part 10 is an ISO/IEC standard, it was developed in cooperation with the ITU, an organization heavily involved in broadcast television standards. Since the ITU designation for the standard is H.264, you may see MPEG-4 Part 10 video referred to as either AVC or H.264. Both are valid, and refer to the same standard.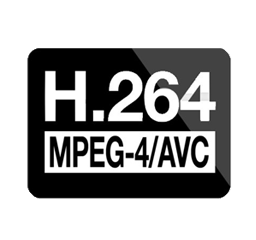 Best Free H.264 Video Player - 5KPlayer
5KPlayer is a 100% free and clean multimedia player, capable of playing any H.264, H.265, MP4, AVI, WMV, MOV, MKV, AVCHD and almost all video formats.
It is compatible with all popular Windows and Mac operating systems, including Windows 10 and Mac OS X 10.13.


The latest version of ffdshow supports H.264 playback. Please remember, ffdshow is a DirectShow filter so after you install it you'll be able to play H.264 in most video players you already have installed, including Windows Media Player. Alternatively you can download 5KPlayer and VLC player. Both can play H.264 without need of any codec or DirectShow filter. Apple QuickTime players support H.264 too, but their support is not so great for all formats, so don't use them for general H.264 playback. Generally most players or codec packs nowadays include H264 support so you shouldn't have any problems. You may also watch your H.264 files on your Xbox 360 and PSP with smooth playback.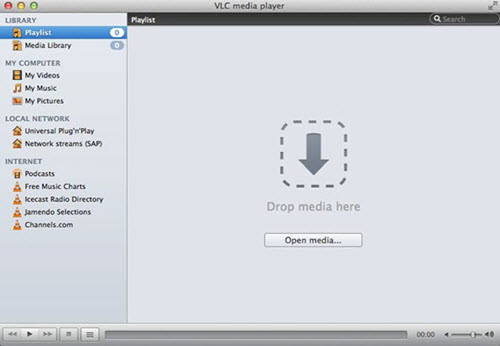 You may come across all kinds of file extensions and still the codec can be H.264
*.avi - People also use .avi for H.264 videos too!
*.mp4 - QuickTime use this format. Better than AVI as you can store AAC audio as well.
*.m4v - The standard file format for videos for iOS devices developed by Apple.
*.mkv - (Matroska container) - can support many video and audio formats.
*.h264 - Not commonly used, but you may download some video files with this extension name from Internet.
*MPEG-4 - One of the latest (audio and video) compression method standardized by MPEG group, designed especially for low-bandwidth video/audio encoding purposes.
Still have question on H.264 video format? Please feel free to Email Us >>
[H.264 Related]: H.264 Video Converter, H.264 Codec, H.264 vs MPEG4, H.265 vs H.264, MP4 vs H.264, Convert H.264 to MPEG, MPEG2, DivX, XviD, AVC, H.264