Google I/O 2015: 10 Google New Products You Should Except
Latest Update: Google I/O 2017 is going to be held from May 17 to 19 in Mountain View, California. Android O, Android Wear 2.0, Google Home, Google Assistant and AI, Google Daydream and VR are most expected to make first appearances on this new 2017 conference. Check full schedule of Google I/O 2017 from: https://events.google.com/io/schedule/ and create your custom I/O schedule to get what you're insterested in the first time.
List of 10 Google New Products You Should Expect at Google I/O 2015.
Google I/O 2015 was launched on May 28-29 in San Francisco, California. We have a big expect of more surprises from this remarkable annual developer-focused event. The following list shows 10 most-awaited Google new products 2015.
10 Most-awaited Google New Products 2015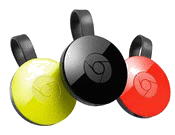 Chromecast 2
Success of Chromecast, a fashionable HDMI dongle, seemingly convinces the public of born of Chromecast 2, which make a reality of multi-screen interaction between PC, Android/iOS mobiles and game consolers. Compared with the first original version, Chromecast 2 is leaked to enjoy a faster streaming speed thanks to 5GHz for spectrum for Wi-Fi and support 4K, 1080P full HD and 3D videos on YouTube. Though nobody is sure for when this most-awaited Google new product 2015 will arrive, Google I/O can offer us more details.
>> Stream DVD to Chromecast 2 | Chromecast Supported Video Formats
Tip: It is necessary to rip and stream DVD to Chromecast for DVD movies playback on high-definition TV. WinX DVD Ripper Platinum is a professional DVD converter available to fast rip DVDs to Chromecast (2), Apple TV, Android TV, Amazon Fire TV, Roku and popular portable devices like iPhone, iPad, Android Phone/Tablets, Windows Phone, PS3/4, Xbox etc, retaining high-fidelity images/audios.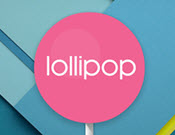 Android Lollipop
Undeniably, Android Lollipop is a good operation system for phones but has not yet been built in mainstream flagship smartphones even though it is used for developer version of HTC One M8 in January 2015 and Galaxy S5 UK version. We hope that more Android Lollipop smartphones will be released on Google I/O 2015. If so, the next generation Android system (called Android 5.5 or even Android 6 boldly) will be probably pushed out on the basis of the schedule of mobile operation system release. Android L is premiered at 2014 Google I/O.
>> Android 5.0 Lollipop vs iOS 8.0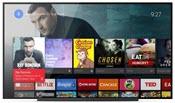 Android TV
Instead of Google TV which is announced to a failure early this year, Google demonstrates new Android TV platform. It is believed that a long-time discussion about this Google new release 2015 will be launched. Sony has planned to equip Android TV OS in 2015 TV models. And, Google encourages developers to create more valuable apps for Android TV and Cart.
>>Rip/Stream DVD Movies to Android TV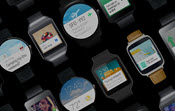 Android Wear
Google is already an expert on operation system of various devices including wears. Now, we focus on Google new wearable product 2015 - Google Watch, which is expected to announce on Google I/O 2015, but not for sale. Can Google Watch compete with Apple Watch? Will a new version of Android wear break limitation of requested smartphone OS? Let's wait for good news.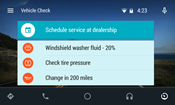 Android Auto
Do you remember the self-driving car model shown by Google in December 2014? Google works on testing this version and plans to have a test drive in Northern California. On the other hand, several clips of Android Auto, including some from corporation companies Parrot, Volkswagen and Pioneer had been unveiled in CES 2015. You can bet that there are more plans on cars will be announced at Google I/O 2015.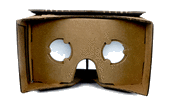 Cardboard
Google updated its VR viewers in December 2014, including a page for apps on Google Play and store to purchase Cardboard. Google I/O attenders have been provided with Cardboard SDK. That is to say, new specs of Cardboard like an improved design, apps and games developed by VR-related experts are expected to be unveiled.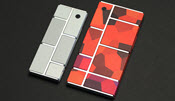 Project Ara
The other widely-discussed Google new release 2015 is Project Ara, the modular phone project. The biggest question whether it works well with so many parts or not may be clearly answered via pilot project in Puerto Rico in the second half of 2015 and more information about this Google new release 2015 at the forthcoming event.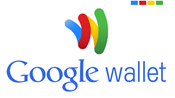 Google Wallet
Keeping pace of Apple Pay, Google goes into space of mobile payment with Google Wallet, which absolutely attracts much attention on Google I/O 2015. Because of massive credit card hacks, mobile payment is still under questioning. There is no proof to say that Apple Pay does a good job on anti-credit card dilemma. Despite that, we want Google Wallet, the Google new finance product 2015 to build confidence on contributing reliable mobile payment.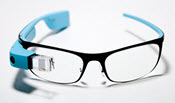 Google Glass
No matter how many years explore program for Google Glass runs on, it is obvious that Google seemingly ignores its first wearable device a bit after the flourishing of Android wear. There are 2 choices for Google, to announce the new generation of Google Glass or give up it. Certainly, we expect Google to opt for the first one and show more improvements of this most-awaited new Google product 2015.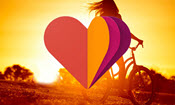 Google Fit
Google Fit, the leftover in 2014, more likely hits at Google I/O 2015. Apple Healthkit was launched later 2014 as a Google Play app in addition to API for developers. While more health-care programs are creating for Android users, we are glad to see advances of Google Fit during the year and a more considerate schedule for it in the future.
What's New in Google I/O 2016
Google I/O 2016 arrives in time from May 18 to 20. Apart from traditional Android operation system, Android wear, Google I/O 2016 leaks more innovative techs about recent popular VR, assistant intelligent. What're the keynotes of this Google annual event? Let's learn one by one.
• Android N - The seventh generation of Android operation system. More than multitasking, quick settings, new emojis of developer preview shown in March, new beta in Google I/O 2016 is greatly improved on graphics, security and more leading this mobile OS to be smarter and faster. It is expected to launch later this summer.
• Android Wear 2.0 - Google announced that Android Wear 2.0 is quite different from the first version bringing better user experience. User are guaranteed to get a more independent wearable device thanks to less depending on smartphone and celluar connections. A QWERTY keyword for Android wear 2.0 is also equipped.
• VR Platform Daydream - The new VR platform named Daydream for Android N is exhibited on Google U/O 2016. It aims to gather games, movies, apps and more contents together into a VR headset granting a fresh experience on entertainment. Besides VR versions for apps like YouTube, Google Play, Android Daydream VR headset may be revealed later 2016.
• Allo App - Allo is a chat app for mobile only which not only has basic message feaures, but also embeds Google Assistant to get wanted information from the assistant. In addition, an end-to-end encryption is used for protecting all messages in Allo.
• Duo App - Duo is another mobile-only messaging app shown in Google I/O 2016 competing with FaceTime. With built-in selfie-cam, a video preview of yourself will be presented for you to check your condition. In turn, the called person can see your video preview before they answer the call thanks to "Knock Knock" feature. It is also announced as the simplest and fastest video calling app. Both Allo and Duo app may be available on Android and iOS this summer.
Highly-Recommended Program for Google Android Devices – WinX DVD Ripper Platinum
• Rip and bakcup any homemade/copy-protected DVDs (e.g. region code DVD/Disney DVD) to Samsung Galaxy S/Note, HTC One, Sony Xperia, Google Nexus and more for movie playback on any Google Android devices with no worries.
• Copy DVD discs to iOS images, VIDEO_TS folder or backup main/full title to a single MPEG2 file at 1:1 ratio.