How to Get Free Wallpapers HD for Mobile [iOS/Android/Windows Phones]?
How to Get Free Wallpapers HD (1920x1080) for Mobile [iOS/Android/Windows Phones]?
"I have both an iPhone 7 and a Samsung Galaxy S6. I desperately need to change at any time the default wallpapers into other HD images that are more stylish. Is there any easy way to get and save free wallpapers for my mobile phones? Another problem is that the picture sizes are not always right to fit at the screens of gadgets."
The icons and models of mobile phones may be similar or even identical. It is the wallpapers that set them apart from each other. Proverbially, however, the default screensavers and wallpapers of iOS and Android mobiles are limited and monotonous. That explains why so many users are in the need of changing the old and obsolete phone backgrounds to the latest and fashionable ones with changes in moods, such as the cute animation figure in Pokémon GO, nature wallpapers and flower wallpapers.
We can obtain a spate of beautiful mobile wallpapers by searching at Google Images directly, or from the top mobile phone wallpaper sites. You thought that you have to live with the fact that only downloading the existing pictures online is the only way getting HD/UHD/3D wallpapers for mobile? Come and breathe a sigh of relief. Surprisingly, this article will introduce an offbeat otherness. You'll have the choice of extracting HD/Ultra HD/full HD images from the 4K videos taken by yourself or from some blockbusters, so to speak. Thus, you iPhone background and screensaver will be more unique and personalized. Please read on how to get free 4K wallpapers for mobile.
How to Get Free 4K Wallpapers for Mobile
4K wallpaper is a new comer in these years. In balance, 4K resolution refers to the resolution of electronic display at 4096 pixels horizontally by 2160 pixels vertically, which is 4 times of 1080p. Other than downloading 4K wallpaper for iPhone 6 or later, the following text will share with you the steps of getting 4K wallpapers for mobiles from videos for free with WinX HD Video Converter Deluxe.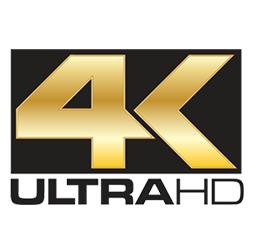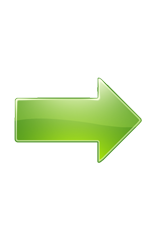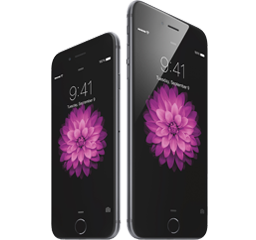 Get 4K Wallpaper for iPhone or Other Mobiles in Few Clicks
- Download 4K/1080p HD videos from YouTube and more sites
- Capture screenshot from 4K videos to make iPhone wallpaper
- Also convert video to music to make mobile ringtones.


It can save (and convert, natch) videos from the likes of YouTube, and output presets for every portable device from Android to Windows Phone.
- Rick (CNET Editor)
To Download HD Wallpaper for Mobiles with WinX HD Video Converter Deluxe:
Step 1. Download the exe or dmg installation file and launch the 4K video converter on PC or Mac.
Step 2. Find an ultra or full HD video online, and check whether it is in the list of 1000+ online video sites embraced by the software.
Step 3. If positive, copy the video URL and paste it onto the address column of WinX HD Video Converter.
Step 4. Choose any of the output profile since your ultimate goal is to get a picture, not a video file.
Step 5. Slide left and right to view the video through the preview window, and choose a scene to capture as the screenshot.
Step 6. Tap folder button to where you can find the captured image. Crop the video to the extract size according to the screen size to fit your mobile phone seamlessly.
Here are some common resolutions for your reference:
iPhone 6s: 1334 x 750
iPhone 6s Plus (5.5in): 1920 x 1080
iPhone SE: 1136 x 640 pixel resolution (4 inch)
iPhone 6 Plus: 1920 x 1080
Samsung Galaxy S6 (5.1in): 2560 x 1440
Samsung Galaxy Note 4 (5.7 in): 2560 x 1440
HTC One M9 (5in): 1920 x 1080
LG G4 (5in): 1920 x 1080
Getting HD wallpaper for mobile from any HD video is similar with the steps for 4K pictures, by which you are supposed to grasp free portrait wallpapers, animated wallpapers or nature wallpapers. But here's a complaint:
- I kind of think downloading a pile of images when Wi-Fi is available, but my worry is the insufficient storage.
Too Many Pictures in Your iPhone? Let's Explore More Space.
WinX MediaTrans Helps You Transfer iPhone Pictures and Photos in a Flash
It cost 8 seconds only to export a good hundred 4K wallpapers on your iPhone flexibly, by day or at random. Any of your 3D, 4K or HD images can be exported from iPhone and backed up or sync to computer and hard drive. You can see the image statue and phone free space during the operation. It is also a delicate music file manager and video transfer software for iPhone, iPad or iPod.

Top Mobile Phone Wallpaper Sites
Visiting the trusted wallpaper websites regularly will keep you updated and occupied with the latest options. Here are hundreds of sites glued to the internet, what are the best wallpaper sites for mobile? Here we pick out the top 5 background image sites for mobiles.
1. Flickr
You certainly will not be strange with the name Flickr. Literally, it is a Yahoo company hosting a good many of image and videos. By deep inside, it is also an amazing platform to dig out mobile phone backgrounds. Believe me, Flickr wallpaper will not let you down.
2. ZEDGE.net
This website boasts Device selector such that you can type, search and find out the model for your smartphone. This ensures the perfect match of sizes and qualities. On the other side, vivid categories are built in for whatever devices you are using.
3. iDesign iPhone
With more than 10 thousand pictures used for iPhone wallpaper and 40 categories to choose from, this site is welcomed by iPhone owners. You can save the pictures on your computer and transfer them next time when you sync your iPhone. Any image is allowed to be commented.
Still have question on free HD wallpaper for mobiles? Please feel free to Email Us >>