Sad Rap Songs of All Time to Download with Free WinX MP3 Downloader
Sad Rap Songs of All Time to Download with Free WinX MP3 Downloader
Rap songs have been prevalent for decades, gradually growing from niche to mainstream. In the very beginning, it was mistaken as the exclusive taste of street hooligans since rap was originated from street PKs and showdowns between rappers, for example, the battle between "Bad Boy" and "Death Row" (East Coast–West Coast hip hop rivalry) in 1990s. But currently, people love Hip-Hop style regardless of sex and age.
Rap music, with snappy rhythm, should have implied happiness and pride. Not always like it seems to be, it sometimes, on the contrary, can be deeply sad, even sadder than slow songs. The article will expound top sad rap songs that you can download for free with an online music video downloader.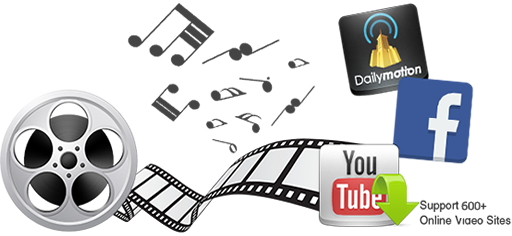 Download Free Sad Rap Songs Online
WinX YouTube Downloader

- Free download popular/classic rap songs and any music videos 720P/1080P HD MP4 from YouTube, Facebook, Vimeo, Dailymotion, etc. Download rap songs MP3 from soundtrack, audiomack and other music sites.

[100% Free & Safe!]

WinX HD Video Converter is a handy tool that allows you to convert video files to High Definition effortlessly and offers a three-step conversion method
- Cosmin Anton (Softpedia Editor)
Best Sad Rap Songs of All Time
Like rappers are gifted with tongue twisting skill. When they are talking, they are rapping, as if they have nature endowed special senses of rhythm and tempo. Rap songs are by and large featured by fast and witty speaking, talking and singing alternatively (Hip Hop), rhyming, lingual abbreviations, special languages of gangs, and even the high-frequency four-letter words (F**k). But good sad rap songs have a special charm, no matter they are sentimental about love, friendship, pecuniary benefit, or mourned for brothers. Listening to sad rap music will make some people burst into tears. Some of following sad rap songs that make you cry may be not so "hot" enough to be listed in the recent Billboard thing, but they can be the best moving rapping singles of all time.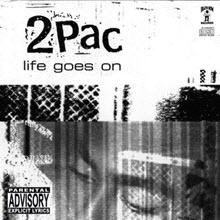 "Life Goes On" by 2Pac/Tupac
Life Goes On is included in the fourth studio album "All Eyez on Me" by 2Pac, who consistently ranked as one of the greatest rappers ever, and the most influential rapper of all time. Like several other tracks, "Life Goes On" is considered by many critics to be classic, and it seems to be one of Pac's most emotional songs. It covers multiple topics Pac sometimes addressed. He pays tribute to a late friend, and also reflects on his own life, and potential death, just as told in the refrains in its lyrics "How many brothers fell victim to the streets? Rest in peace young nigga, there's a Heaven for a G. Be a lie, if I told ya that I never thought of death. My niggas, we the last ones left. But life goes on!"
Some rap fans may be more familiar with "Hit 'Em Up", a gangsta rap song by 2Pac that had attacked Biggie (B.I.G. from Bad Boy). On September 13, 1996, Tupac Amaru Shakur died of internal bleeding. >>How to Download Rap Songs from YouTube Free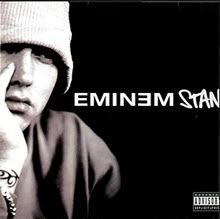 "Stan" by Eminem (Ft. Dido)
As one of many contributions Dark-skinned people have made to the planet, Hip Hop seems to be the patent of "Niggas". But Eminem is an exception. Although as white as a vampire, he has heavy nasal sound of black people, uninhibited singing attitude and exceptional writing and rapping skills.
"Stan" was released in 2000 from Eminem's third studio album The Marshall Mathers LP (2000), peaked at No.1 in the United Kingdom and Australia. It uses a slightly modified break from Dido's "Thank You" as its sad base sample and track sample. It is like a suspense thriller but with a sentimental tone, and the plot becomes clear until the ending. The big fan Stanley "Stan" writes letters to Slim Shady (Eminem), expressing his obsess with him. But when receiving no reply at all, he recorded his last voice in a cassette, while driving his trunk into river with his pregnant girlfriend screaming. Only after hearing the news does Slim realize Stan has committed suicide. By "Stan", Eminem warned all fans against irrational, obdurate and extreme worship. Marshall Bruce Mathers III also has sung another slightly sad rap love song, "Love the Way You Lie".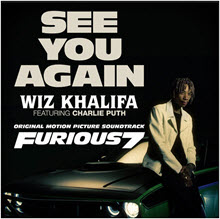 "See You Again" by Wiz Khalifa
"It's been a long day without you, my friend. And I'll tell you all about it when I see you again". "See You Again" is one of the best Khalifa songs to free download online which is the soundtrack of Fast and Furious 7. The hip hop song is a tribute to a late friend (Paul Walker), similar to the theme of Makaveli's Life Goes On.
Co-written by See You Again" was written by DJ Frank E, Charlie Puth, Wiz Khalifa, and Andrew Cedar, the sad rap song 2015 won a global success commercially and miraculously topped No.1 on Billboard Hot 100.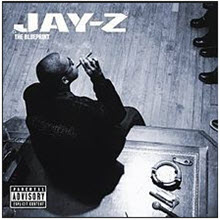 "Song Cry" by Jay-Z
"Song Cry" is a song by the currently popular American rapper Jay-Z, in his sixth studio album The Blueprint. The song is a slow and quiet melodic rap ballad. "Guess i gotta live with the fact I did you wrong forever" The beginning of the video was based on true events. The song reflects his relationship in the past. He regrets the break-up but for his own negligence and infidelity. "Song Cry" was nominated for the Grammy Award for Best Rap Solo Performance. It contains a sample of "Sounds Like a Love Song" by Bobby Glenn and also appears on the 2001 live album Jay-Z: Unplugged.
List of Other Best Sad Rap Songs of All Time
Other than the four rap songs we listed, there are many other good sad rap songs of all time that are worthy downloading online for free, some of which are listed in the top 100 rap songs:
| | | | |
| --- | --- | --- | --- |
| "I Miss You" by DMX | "Dear Mama" by Tupac | "Look What You've Done" by Drake | Eve featuring Faith Evans, "Love Is Blind" |
| "You must love me" by Jay-z | "So Many Tears" by Tupac | "Suicidal Thoughts" by Notorious B.I.G. | "Miss u" by Biggie |
| "T.R.O.Y." by Pete Rock and CL Smooth | "Brenda's Got a Baby" by Tupac | "Gangsta Lean" by D.R.S. | "Punish Me" by Big Pun |
| "Hey Mama" by Kanye West | "Renee" by Lost Boyz | "All That I Got Is You" by Ghostface Ft. Mary J. Blige | "Dance With the Devil" by Immortal Technique |
| "Crossroads" by Bone Thugs N Harmony | "Live in the Sky" by T.I. | "Slippin" by DMX | "Dance" by Nas |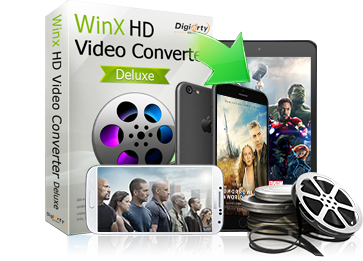 Best Video and Music Downloader for Rap Songs:
WinX HD Video Converter Deluxe is able to download and convert HD music videos, such as the top 100 rap songs, at the same time:
• Download any music videos from YouTube, Facebook, SoundTrack, Dailymotion (300+ sites).
• Convert both HD (4K, even 8K UHD) & SD videos to videos or music, e.g., YouTube to MP3.
• Convert music videos or movies for playback on iPhone, iPad, Android, PC, Mac, etc.
• Create slideshows from pictures; crop, trim and subtitle videos.