How to Download Free Deep House Music MP3/Playlist from YouTube
Free Download Best Deep House Music, Electro House Mix MP3/MP4 from YouTube
Q - "I wanna download house music for free, could you please help me? Which website will allow me to download free House music, Dance and Trance music, and even let me know the top house tracks? Thx in advance."
Many people keep looking for free house music download sites, so what is House music? Are there any good sites to download house music playlist for free? Or is there a way to free download new deep house music MP3 from YouTube? Let's figure them all out. FYI, This is a guide to how to download house music free from YouTube, including lists of 2014 best deep house music, top electro house mix, old school house music playlist, etc.
You may also have interest in: HD YouTube Downloader, Maroon 5 Rock Music, Dance Music Download, Best Workout Songs Download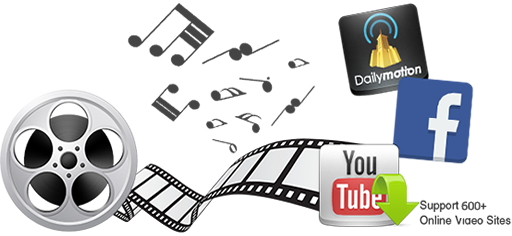 How to Free Download House Music on YouTube?
WinX YouTube Downloader

Free download best house music MP3/playlist from YouTube .

WinX HD Video Converter Deluxe
Download convert YouTube new house music to iPhone, iPad.

It can save (and convert, natch) videos from the likes of YouTube, and output presets for every portable device from Android to Windows Phone.
- Rick (CNET Editor)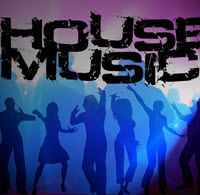 What Is House Music?
If you are not a house music aficionado, this may get you a bit confused. In brief, house music is a genre of electronic dance music and named after The Warehouse club, including various subgenres like deep house, tech house, hard house, electro house, etc. If you plan to download house music, YouTube is the best place. For the full story on why you should download deep house mix or electro house music playlist from YouTube instead of on some untrusted free music websites, read on.
Best New YouTube House Music to Download
Best House Music 2014 Buildup Mix
Deep House Mix #25 2014 HD | Best Deep & Lounge Chill Music
Best House Music 2014 Club Hits - Best Dance Music 2014 Electro House Dance Club Mix
Several Ways to Free Download House Music
1. There are free websites where you can download house music for free. Just do a Google search and you will be served up a lot, for example, free music sites to download house music, hip hop, rap, dance music, etc. It is also possible that you find many sites where the music is free, but there are no deep house music songs. Actually, regarding free websites' high risk of virus spreading, I would suggest that you don't download house music MP3 there.
2. There are blogs, although not solely devoted to free music download, where you probably can download house music for free. But you just have to keep your eye on it, because the stuff they put on the blog is not always the deep or electro house music you want.
3. YouTube is a great option for your best new house music download. But, there is no free level on YouTube where you can download limited songs and playlists. So how to download deep house music MP3 or electro house mix video free from YouTube? WinX YouTube Downloader, a totally free YouTube downloading software, would be a great help.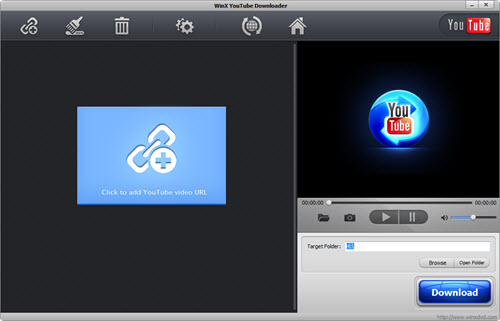 Free Download House Music from YouTube
WinX YouTube Downloader is designed to help free download any videos online on YouTube in a fast and safe way, which is well-accepted for its 5-8x real-time download speed (higher internet speed delivers much faster download speed) and ability to handle HD YouTube videos in 4K, 2K, 1080p, 720p resolution. To free download best YouTube house music MP3 or 2014 new deep/electro house mix playlist, it will be your best assistant.
How to Free Download House Music from YouTube?
>> Free download WinX YouTube Downloader here first
Step 1: Click "+" button -> Copy and paste the YouTube house music video URL -> "Analyze" it.
Step 2: Select your desired video formats/resolutions listed in the box.
Step 3: Specify the target folder and press "Download" button to free download your favorite house music songs.
2014 New Deep House Music

| | | |
| --- | --- | --- |
| Top 10 Deep House Music | Artist | Labels |
| House Music (Robosonic remix) | Eddie Amador | Yoshitoshi Recordings |
| Dangerous (Robin Schulz remix) | David Guetta | What A Music |
| Levo (Club Edit) | Recondite | Innervisions |
| We Were Young (Sascha Kloebe remix) | SRTW | Spinnin Records |
| Fade Out Lines (Original Mix) | The Avener | 96 Musique |
| Waiting For feat. Beatrice Thomas | Francis Mercier, Alodot | Musical Noize |
| Stay (Justin Martin Remix) | Henry Krinkle | Ultra |
| Slip Away (Original Mix) | Cari Golden, Bambook | Noir Music |
| Piano Weapon (Instrumental) | Doorly, Shadow Child | Polydor (UK) |
| Kela (Simone Andreoni Mix) | Yayi Bokassa | Wolf Music Recording |
2014 New Electro House Playlist

| | | |
| --- | --- | --- |
| Top 10 Electro House Music | Artist | Original Mix/Remix |
| New Style | Pegboard Nerds | Original Mix |
| Bassmonster | South Central | Original Mix |
| Excellent Choice | Stephen Walking | Original Mix |
| Vikings | Botnek, 3LAU | Audio |
| Bamboo Rush | Repow | Original Mix |
| Steve Jobs feat. Angger Dimas | Steve Aoki | South Central remix |
| FTW | Lets Be Friends | Original Mix |
| Mosh It Up | Kill The Noise | Henry Fong remix |
| After Dark | Style Of Eye | Nom De Strip remix |
| Power Fracture | Tut Tut Child | Original Mix |