> Resource > YouTube Download > Download Best Movies in Q1 2015
Top 30 Must-See Movie List in Q1 2015 | WinX Download
List of Best Movies in Q1 (Spring) 2015 with Download Guide
Turning into the May, probably you are enchanted by the best new Spring movie 2015 - Avengers: Age of Ultron. But there is no way that you have watched all must-see movies in Q1 2015. Now since all data about new flims in Q1 is clear, such as film ratings, box office, even DVD release date, etc., and you will have weeks to go before 2015 summer blockbusters come out, let's take a look at this suggested list of top 30 movies in Q1 (Spring) of 2015. |

2016 New Spring Movies
* Downloading online Spring movies 2015 from YouTube, Facebook, DailyMotion, etc would be the best bet for new films watching, with no restriction of network (speed and stability) at all, and there are some genuine free YouTube downloader software to be had, such as WinX YouTube Downloader.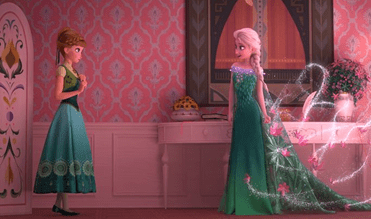 Must-See Spring Movie 2015
Frozen Fever - Top movie in Spring (Mar.) of 2015
Rating: 7.3
Production Company: Walt Disney Studio
Genre: Animation, Short, Adventure
Release Date: March 13, 2015 (USA)
Soundtrack: Making Today a Perfect Day
Short film (No DVD)
Reviews: "Frozen Fever" is a viral infection too awesome to avoid!
Despite being a short film in only 8 minutes, Frozen Fever (not Frozen 2) is deemed as one of the best Spring films in 2015, with heartwarming birthday celebrating plot around the characters of Disny hit Frozen (2013).
Jupiter Ascending
Best film in Q1 (Feb.) of 2015

Release Date: February 2, 2015
Genre: Adventure | Sci-Fi
DVD Release Date: June 2, 2015
Reviews: Visually Amazing, Pretty decent sci-fi flick

Jupiter Ascending is taken as a must-see movie of 2015 Q1 because of its top notch special visual effects, as well as fantastic action scenes.
>> How to download Jupiter Ascending full movie

Taken 3
Best movie in Q1 (Jan.) of 2015

Ratings: 6.1
Release Date: March 20, 2015
DVD Release Date: April 21, 2015
Reviews: Exciting film, better than the second

Taken 3, the newest one of Taken series, should be listed on your best films in Q1 2015, for it is packed with solid action scenes and amazing thrill storyline.
>> Download Taken 3 full movie/soundtrack
Rip and Backup 2015 Q1 Movie Videos
Among all the popular films in Q1 2015, some of them have already come out on DVDs, such as Taken 3, Paddington, etc. If you have already bought or plan to rent/purchase the DVD of those 2015 new movies, rip and backup DVD with the best DVD ripper software [compatible with Windows 10].
More Good Movies in Q1 of 2015
Below are the lists of recommended movies of the past three months of 2015 (January, February and March) in various genres. If you wanna watch with kids, choose movies tagged with "Kids", "Animation" or "Fairy Tale":
Popular Movies in Q1 (Mar.) of 2015

Frozen Fever Animation
Chappie Sci-Fi
A Year in Champagne Documentary
Unfinished Business Comedy
Cinderella Fairy Tale
The Divergent Series: Insurgent Sci-Fi
Merchants of Doubt Documentary
Run All Night Crime
The Gunman
Home 3D
Get Hard Crime

Popular Movies in Q1 (Feb.) of 2015

Jupiter Ascending
Kingsman: The Secret Service
The Seventh Son 3D
SpongeBob: Sponge Out of Water 3D
Fifty Shades of Grey Erotic
The Lazarus Effect Horror
Focus Crime
Pass the Light Family
The Last 5 Years Comedy, Musical
The DUFF Comedy
'71 Action, Thriller

Popular Movies in Q1 (Jan.) of 2015

The Woman in Black 2 Angels of Deathr
Selma Drama
Predestination Sci-Fi
The Wedding Ringer Comedy
Blackhat Crime
Paddington Kids
The Boy Next Door Psychological Thriller
Black Sea Thriller
Strange Magic Animation
Mortdecai Dark Comedy
Project Almanac Sci-Fi, Thriller
Copy protected or region-locked movie DVDs can be easily backed up into various formats, incl. MP4, H.264, MPEG, WMV, MOV, FLV, M2TS etc or converted to iPhone, iPad, iPod, Apple TV, iTunes, Android Samsung Galaxy Note, HTC, Amazon Kindle Fire, WP10, Surface Pro 3, Xbox One, Chromecast, PSP/PS4, etc with the help of WinX DVD Ripper Platinum. Just note that this software developer only advocates ripping 2015 Spring new movie DVDs for personal use only and suggests referring to the DVD copyright laws in your countries before doing so. If you still have trouble about 2015 Q1 best movie DVD ripping? Please feel free to Email Us >>