> Resource > Download Online Videos > Top Free Internet Video Downloader Software
2018 Top Free Internet Video Downloader Software Review
A Detailed Review on 2018 Top Free Internet Video Downloader Software
Want to find an internet video downloader freeware that suits you most? Here we offer you a slew of choices to get the most ideal internet video downloader for your Mac/PC, for your browsers and for your mobile devices. And even if you just want an online downloader service for internet videos, read on! We bet you'll also find the article very helpful.
Best Free Internet Video Downloader Among Them All
The most functional internet video downloader freeware would be 5KPlayer, which combines omnipotent playback function with online video download ability supported by over 300 websites and MP3/AAC conversion utility. It also tops the list on Softonics as one of the fastest internet video downloader freeware. Download 5KPlayer for free and get it on yourself!

* Best Free Internet Video Downloader Freeware for Mac/PC
Internet video downloader freeware - 5KPlayer for both Mac/Windows PC
This free internet video downloader is an all-in-one media player that offers one-stop solution to download online 8K/5K/4K/HD movies and videos of almost all formats including MKV, FLV, AVCHD, AVI, MP4 from over 300 websites like Metacafe/YouTube for offline entertainment and a tidy organization of your media empire. The bonus is that this internet video downloader can also perfectly realize multi-platform media streaming and cross-screen playback via AirPlay. It works on Mac Mavericks, Yosemite, Mojave and Windows XP/Vista/7/8/10.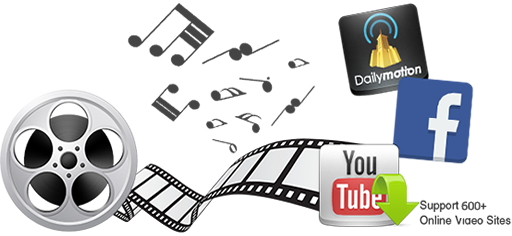 Internet video downloader freeware – MacTubes for Mac
MacTubes allows you to download YouTube videos and subscribe to video channels on YouTube. But it only works with YouTube and downloads in only one format.
Internet video downloader freeware – Flashget for Windows
For download addicts, Falshget also proves itself to be one of the top internet video downloader software with excellent download speed and browser monitoring. It works with BitTorrent and eMules files and basically every download protocol –HTTP, FTP and MMS.