3D Movies List | Best 3D Movies You Must Watch in 2020
Last updated on May 11, 2020 by Kistent Waung

Through a century of development, 3D movie gradually dominates worldwide film market, not only thanks to advanced movie making technology, but mature supporting devices like 3D glasses, 3D TV/monitor, Blu-ray 3D which offer more ways to watch 3D movies not limited to theater. Every year, thousands of 3D movies come out. Some receive big loves while some others are strictly criticized. As for upcoming 2020, are there great 3D movies we must watch? Here, we will round up best 3D movies list for your reference.
Part 1: Best 3D Movies You Shouldn't Miss of All Time
Part 2: Top 5 Must-Watch 3D Movies in 2020
Top 10 3D Movies You Shouldn't Miss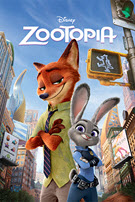 Zootopia
Release Date: 4 March 2016 in theater, 7 June 2016 on DVD
Directors: Byron Howard | Rich Moore
Stars: Ginnifer Goodwin | Jason Bateman | Idris Elba
Plot:A conspiracy brings a corporation of a rabbit cop Judy Hopps and a red fox con artist Nick Wilde. The truth will be revealed.
Zootopia is undisputedly the most popular and successful 3D animation movie in 2016 which grossed over $1 billion worldwide. It tops this 3D movies list because everything seems perfect in this film. Moviegoers praised Zootopia as best of the best for the spectacular cinematography, impressive story, enchanting music and stunning acting.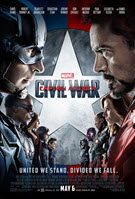 Captain America: Civil War
Release Date: 6 May 2015 in theater, 13 September 2016 on DVD
Directors: Anthony Russo | Joe Russo
Stars: Chris Evans | Robert Downey Jr. | Scarlett Johanson
Plot: The alliance between Iron Man and Captain America goes to breakdown due to different opinions in political interference in Avenger's activities.
The third Captain America movie indeed didn't disappoint fans and won the highest grossing (over 1.1 billion worldwide) of 2016 right now. Despite of a few of poor ratings, this 2016 3D movie is recognized as a great superhero movie with awesome acting and cinematography. New charming supporting roles also appeal audiences. Yes, they are Spider-Man and Ant-Man.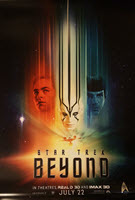 Star Trek Beyond
Release Date: 22 July 2016 in theater, estimated for November 2016 on DVD
Director: Justin Lin
Stars: Chris Pine | Zachary Quinto | Karl Urban
Plot: The USS Enterprise intrudes into uncharted space where Kirk and his crew are badly hurt.
As the thirteenth Start Trek film and third installment in the reboot series, Star Trek Beyond was highly acclaimed after its release granting superb performance and brilliant visual effects. Not only a successful Star Trek sequel, this 3D sci-fi movie is also a loving memory of Yelchin who died in a car accident before its release and Nimoy who passed away during pre-production.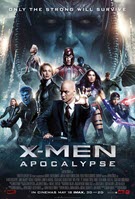 X-Men: Apocalypse
Release Date: 27 May 2016 in theater, 4 October 2016 on DVD
Director: Bryan Singer
Stars: James McAvoy | Michael Fassbender | Jennifer Lawrence
Plot: The threatening mutant Apocalypse awakened after thousands of years and united several powerful mutants to create a new world. X-men should destroy his crazy plan.
X-men: Apocalypse is another best 3D superhero movie based on Marvel comics in 2016. Unfortunately, it cannot follow the critical success as its predecessor Days of Future Past. Mixed reviews are coming. Some movie followers tell that it is the very film they have been waiting for while the opposition points out the only highlight spot is Quicksliver.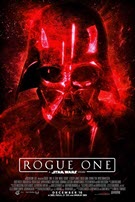 Rogue One: A Star Wars Story
Release Date: 16 December 2016 in theater, not announced on DVD
Director: Gareth Edwards
Stars: Felicity Jones | Ben Mendelsohn | Riz Ahmed
Plot: Jyn Erso takes a mission to steal the plans for the Death Star.
Rogue One: A Star Wars Story is the first film of Star Wars Anthology series which is stand-alone from the sequel trilogy. This upcoming 3D space opera film is scheduled to meet audiences in the last month of 2016. Every Star Wars fan has a great expectation on this 3D film with the hope that it can present a fresh and amazing Star Wars story.

Pirates of the Caribbean: Dead Men Tell No Tales
Release Date: 26 May 2017 in theater
Director: Joachim Rønning, Espen Sandberg
Stars: Johnny Deep | Kaya Scodelario | Orlando Bloom
Genres: Action | Fantasy | Adventure
Plot:Captain Jack needs the Trident of Poseidon to survive from Captain Salazar's chase.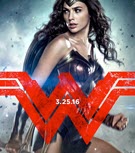 Wonder Woman
Release Date: 2 June 2017 in theater
Director: Patty Jenkins
Stars: Gal Gadot | Chris Pine | Elena Anaya
Genres: Sci-Fi | Action | Fantasy
Plot: This superhero 3D movie based on DC Comics character of the same name. Diana, princess of the Amazons, leaves her home to stop a world war as Wonder Woman.

Transformers: The Last Knight
Release Date: 23 June 2017 in theater
Director: Michael Bay
Stars: Mark Wahlberg | Laura Haddock | Anthony Hopkins
Genres: Sci-Fi | Action | Thriller
Plot: Optimus Prime has a responsibility to bring his home planet Cybertron, a dead planet, back to life.

Spider-Man: Homecoming
Release Date: 7 July 2017 in theater
Director: Jon Watts
Stars: Robert Downey Jr. | Tom Holland | Marisa Tomei
Genres: Sci-Fi | Action | Fantasy
Plot: How will Peter Parker keep the balance as an original high school student and new identity, Spider-Man?

Justice League
Release Date: 17 November 2017 in theater
Director: Zack Snyder
Stars: Jared Leto | Gal Gadot | Henry Cavill
Genres: Sci-Fi | Action | Fantasy
Plot: It's another most-awaited 3D movies based on DC Comics character. Bruce Wayne (Batman) and Diana (Wonder Woman) recruit a team of metahumans to confront the disastrous treat of Stepphenwolf.
Calendar of Most-Awaited 3D Movies in 2020

Film
Release Date
Director(s)
Stars
Genre
Dune
Nov 20, 2020
Denis Villeneuve
Timothée Chalamet, Rebecca Ferguson, Jason Momoa
Sci-Fi | Adventure | Drama
Starbright
Sep 25, 2020
Francesco Lucente
Ted Levine, Elisabeth Röhm, John Rhys-Davies
Fantasy
The SpongeBob Movie: Sponge on the Run
May 22, 2020
Tim Hill
Awkwafina, Keanu Reeves, Clancy Brown
Animation | Adventure | Comedy
Mulan
Mar 27, 2020
Niki Caro
Yifei Liu, Donnie Yen, Jet Li
Adventure| Drama | Action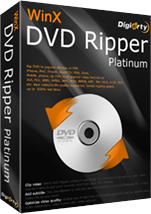 • Rip any types of DVDs, including new releases, classic movies on DVD, workout DVD, Disney 99 titles DVDs, Japanese DVD and more.
• Digitize DVD to MP4, MOV, MKV, ISO image, MPEG, iPhone, iPad, Android, TV, Plex, Xbox and 420+ profiles.
• No.1 fast DVD ripping speed with hardware acceleration, multi-core utility, hyper-threading tech support.
• Maximumly reduce DVD file size by up to 80% & 1:1 quality ratio.
• Edit (3D) DVD movies – trim, crop, merge and add subtitle.