Update to iOS 10 | iOS 10 Download and Update Guide
iOS 10 Update

Upgrade to iOS 10

Last Updated : Sept. 13, 2016
Detailed Guide on How to Update to iOS 10. Everything about iOS 10 Update.
Update to iOS 10 or not? How to upgrade to iOS 10? iOS 10 update problems and fixes. What are the new powerful features of iOS 10?
Apple newest operating system for iPhone iPad iPod, iOS 10, is officially released. This time the all new iOS 10 makes everything we love even better, including integrating Siri into more apps, expressing yourself in many more new ways in Messages, redesigned Lock Screen, Music, Maps and Photos apps. This post mainly focuses on how to download and update to iOS 10 successfully and provides everything you need to know before the upgrade, as well as solutions if you meet problems in the process of upgrading to iOS 10/iOS 10.1.1
Transfer Photos, Music, Videos, Movies Between iPhone and Computer

Fastest iPhone Transfer Software - WinX MediaTrans
- Fast backup iPhone photos to computer. Transfer music, videos, ringtones, iBooks from iPhone to PC or PC to iPhone without WiFi.
- Fastest, stable, clean, safe. Manage, edit, add, delete iPhone files.
- Fully compatible with iPhone 7/6S/6/5S, Windows 10/8/7, etc.
Tips Before Updating to iOS 10
In order to achieve a smooth and successful iOS 10 update, here we roundup some tips you need to pay attention.
1. Make sure your iPhone iPad have enough storage space for the iOS 10 upgrade and have sufficient battery left. iOS 10 update needs 1.1GB free storage of your devices.
2. In case the iOS 10 download and update process occur interruptions or problems, we strongly advise you to backup all your useful and important iPhone iPad data before downloading and upgrading to iOS 10. To backup iPhone iPad data, you can use the best data backup software, WinX MediaTrans.
3. For jailbroken iPhone, it will become non-jailbroken after upgrade to iOS 10, and please be aware that updating your jailbroken iPhone iPad to new iOS 10 may lose some original apps or data, so it's also necessary to backup all important data before the update.
Top Rated iPhone iPad Data Transfer and Backup Software – WinX MediaTrans
To transfer and backup iPhone iPad data, photos, music, videos, ringtones, iBooks, etc. to computer to free up more space, so as to successfully update your iPhone iPad to iOS 10/iOS 10.1.1. WinX MediaTrans would be a great helper. It enables users to copy and transfer photos, music, videos and many other files from iPhone iPad to computer hard drive smoothly at world's No.1 fast speed.
How to Download and Update to iOS 10 from iOS 9/9.3.2 - Step-by-step Guide
The new iOS 10 has been officially launched, Apple pushes out the update to your compatible iPhone or iPad automatically. Whether you upgrade your iPhone iPad to iOS 10 or not, it all depends on yourself. If you finally decide to update to iOS 10, you just need to go to the software update section of Settings on your Apple device and accept the update of newest version of iOS. If your devices support updating to iOS 10, here is how to download and install iOS 10 on your iPhone iPad.
Step 1: Go to Settings > General > Software Update
This will force your iPhone or iPad to check for the latest updates. You may see a notice telling you that iOS 10 is available for your device.
Step 2: Tap Download
Click "Download" and your iPhone or iPad will start to download the iOS 10 update file. Once the downloading process finished, you will receive a notification saying an update is available for your device. You can learn more details about the new iOS 10 before click install.
Step 3: Click Install Now
The iPhone or iPad will start to install the iOS 10. You can also choose to install later. In Settings > General, there will always have a notification mark until you have installed the iOS 10 update.
Meet problems when updating to iOS 10/iOS 10.1.1? Visit:
•How to Fix iOS 10 Update Problems on iPhone, iPad, iPod
• Downgrade iOS 10 to iOS 9 (9.3.5)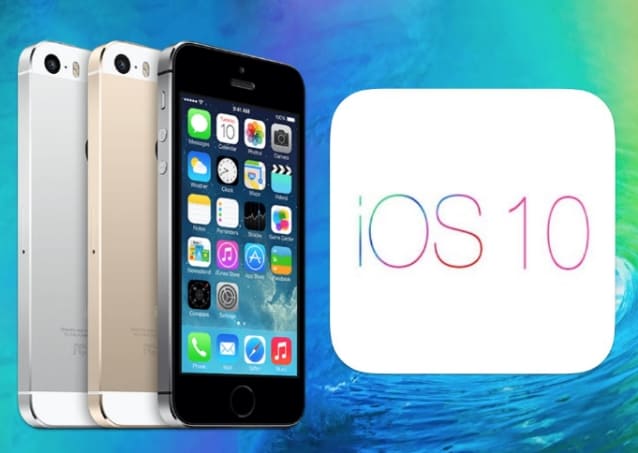 Review iOS 10 New Features Before Updating to iOS 10
Before updating to iOS 10, you may wonder what new features iOS 10 exactly has. The new iOS 10 adds many new amazing features improvements, including Messages, Siri, Photos, Maps, Apple Music, News, Apple Pay, Control Center, redesigned Lock Screen, 3D Touch enabled notifications, and many more.
1. Messages in iOS 10 have added many new features like background animations, bubble effects, rich links, and Digital Touch, handwritten notes, hidden "invisible ink" messages, emoji, etc.
2. Siri is applied into many third-party apps, enabling you to conveniently hail an Uber car or send a WhatsApp message through Siri.
3. A dedicated "Home" app is available for HomeKit devices to help you smartly turn on home devices by remote controlling.
4. Apple Music and Maps have been redesigned to have a simpler interface and smarter route search function.
5. Apple's QuickType keyboard is much smarter in iOS 10 with contextual predictions, and Apple Pay is available on the web. >> iOS 10 Advantages, Disadvantages, New Features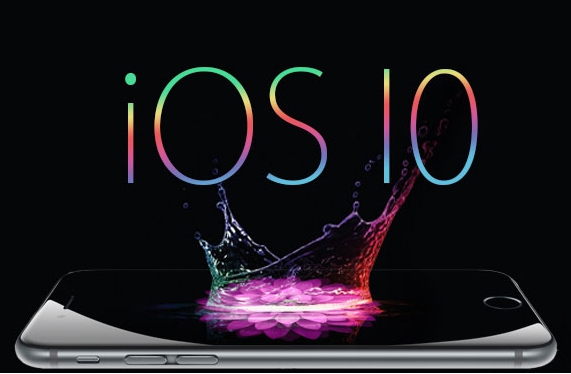 Transfer or Backup iPhone iPad Files to Computer with Ease – WinX MediaTrans
* Copy and export iPhone iPad photos, music, videos, movies, iBooks, etc. to computer hard drive to release more free space for your iPhone iPad for updating to new iOS 10 or any other purpose.
* Transfer and sync music, videos, iBooks, ringtones from computer to iPhone iPad without any data loss. Auto convert video to MP4 and convert audio to MP3/AAC which are compatible with iPhone iPad.
* Best iPhone iPad manager helps you manage, organize, add, delete, edit your iPhone iPad files with ease.
* No.1 fast transfer speed. Smooth and stable. 100% safe and clean.
Still have questions about how to update to iOS 10/iOS 10.1.1? Please feel free to Mail Us >>
Home | About | Site Map | Privacy Policy | Agreement | News | Contact Us | Resource

Copyright © 2017 Digiarty Software, Inc. All rights reserved
iPhone®, iPod®, iPad®, iTunes®, Mac® are trademarks of Apple Inc., registered in U.S. and other countries. This website is not owned by or affiliated with Apple Inc.