iPhone 11/Pro/Max: Full iPhone Storage Usage? Tips to Manage Storage on iPhone
iPhone Storage

iPhone Tip

Posted by Estrella H.| Last Updated: Sep 16, 2019
Help Tips to Manage iPhone Storage Usage | Save Space on iPhone
You see, the latest iPhone 11 Pro (Max) is available with 64GB, 256GB and 512GB (no 512GB capacity for iPhone 11, but with 128GB), enabling users to carry more data with phone. But owing to the price, there are a great deal of users still choose 64GB iPhone model. However, this makes them annoyed sooner due to the easily used up iPhone storage space, especially all the cameras are updated to shoot 4K at 60fps. Once the iPhone storage is full, users are prevented from upgrading system, downloading apps, shooting photos and videos, or importing needed files.
Thus, it's quite necessary to manage storage on iPhone for an effective space usage. Tips and tricks are full of every corner over internet. We winkle out the most helpful and easiest methods from a vast of solutions to make a troubleshooting checklist to free up iPhone storage.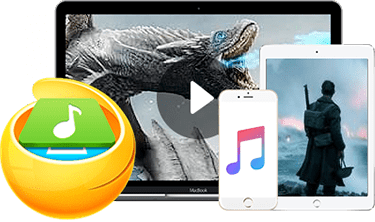 Back up Files Before Freeing up Space?
The Easiest File Backup Software - WinX MediaTrans
Copy photos, music, videos (movies/TV shows), e-books, Voice Memos, podcasts etc, from iPhone, iPad, iPod Touch to computer at one go.
How to Save iPhone Storage
It is not advisable to remove files from iPhone blindly. Check iPhone storage usage to find out what occupies space most. Open Settings and move to General > Storage & iCloud Storage > Manage Storage. Now, you can learn how much space every app has used. After having a brief knowledge of storage usage, follow the tips to make more space on iPhone.
Apart from the above 4 tips, there are many other ways to manage space to solve full iPhone storage usage problem, e.g. remove old podcasts/books, clean notes those no longer need and more. Of course, these are also useful methods to fix iPad storage full issue. If you have good ideas about how to manage storage usage on iPhone, please leave your comment.